Santiago de Cuba, a City of Symbols and Political Propaganda
By Osmel Ramirez Alvarez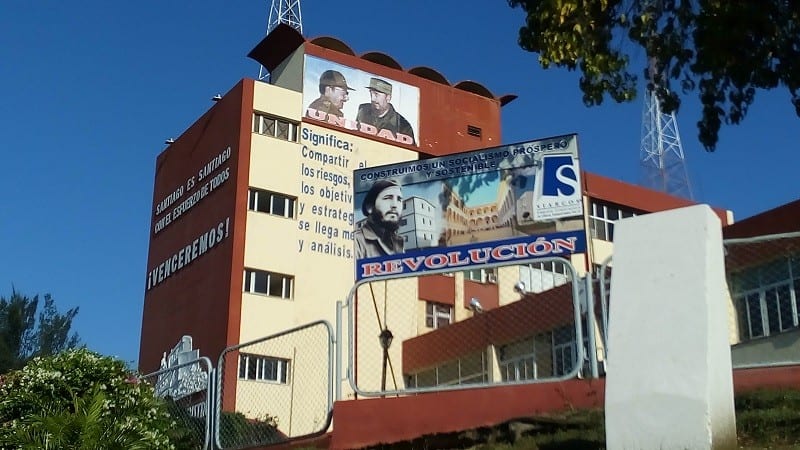 HAVANA TIMES – I recently had to make a lightning trip to Santiago de Cuba. The city seems to be reborn after renovations work in the wake of the disaster created by Hurricane Sandy in 2012. Accentuated by Fidel Castro's decision to have his ashes rest in Santa Ifigenia Cemetery.
An extremely important historic place as the mortal remains of many of our Homeland's patriots rest here, including Jose Marti and Carlos Manuel de Cespedes. Half-neglected for decades, the cemetery was renovated, gaining a new elegance and more majestic and official character once the urn with Fidel Castro's ashes were placed there. And, large lines of visitors, tourists and Cubans come to see it every day, promoted by schools and workplaces.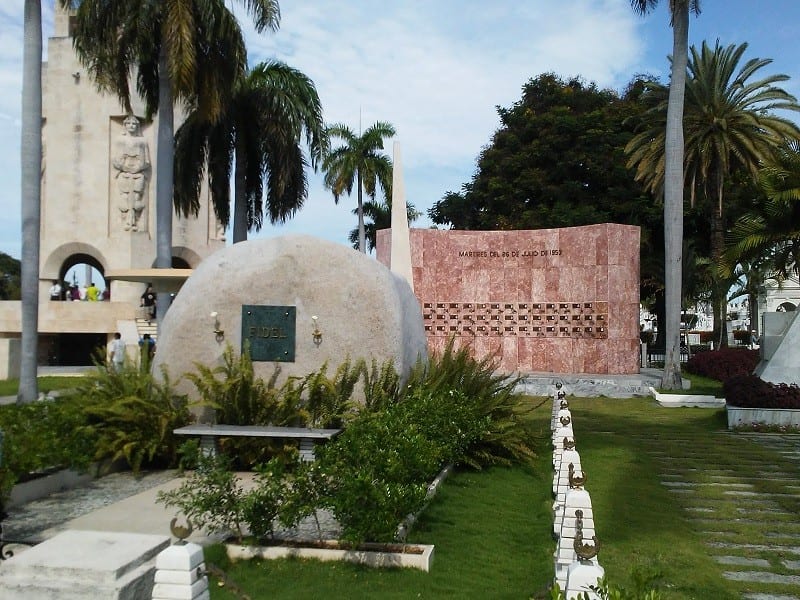 As part of "Santiago's" new role, or the "City of Heroes" as it is also known due to the title it was given during the socialist revolutionary period, following the Stalinist Soviet tradition. Accolades here include the attack on the Moncada Barracks in 1953. Even though it was a military failure, it became a great symbol as it marked the beginning of the revolutionary struggle which was led by Fidel Castro and which won in 1959.
Thus, Santiago de Cuba is a city saturated with pro-Revolution political propaganda. This exists across the country, but it's something else in Santiago. The Heredia theater has a huge picture of Juan Almeida Bosque up, in the style of the Che and Camilo images up on buildings in Havana's Revolution Square. And nearby, in Antonio Maceo Square, there is a huge screen which is constantly showing pictures of Fidel, interspersed with allegorical propaganda as well.
Wherever you go, you can see political messages and there are some buildings with two, three and even more giant posters. Including Raul Castro's extremely deep phrase: "Santiago is still Santiago", which is even repeated on city buses. The large number of newly-built apartment buildings are filled with propaganda and almost affect the public aesthetic.
People on the street don't talk about politics, they don't even seem to form part of a symbolic place in national politics. Many are proud that they have Fidel Castro's remains with them, who they believe is the superman we were taught he was; the creator of every great idea and the hero of every battle.
However, more than anything else, they have seen how the city has gained greater prosperity and importance after he died, which he could have never given them alive. Today, Santiago is enjoying "priority city" status, like Havana. With a greater budget for public maintenance and beautification, more regular transport and less shortages of food items. In short, a smaller dose of the crisis.