Santiago de Cuba, Decadent Urbanism
Text and photos by Dariela Aquique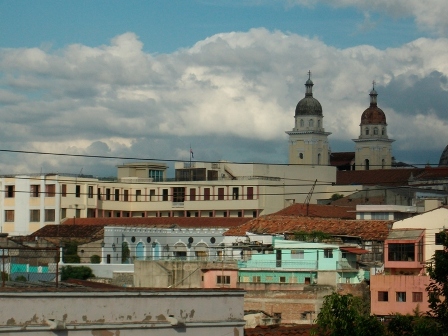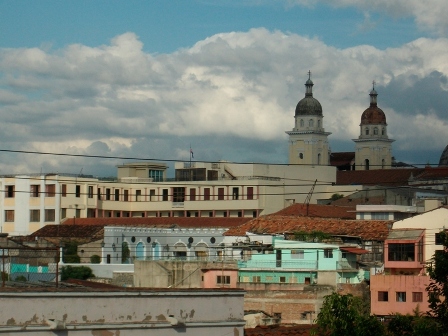 HAVANA TIMES, Nov. 18 — Santiago de Cuba has been considered for a long time the second most important city on the island due to its historical, social and cultural-patrimonial values.  Given those qualities, it would be logical to think that it maintains an enviable architectural and urban environment.
Unfortunately the passing of time and the precarious economic and social situation that the country has gone through has now turned my native Santiago's urban panorama seedy and broken down.
Created a few years ago, the Office of City Conservation is supposed to work toward the rescue of Santiago's patrimony.  However, in addition to this agency's insufficient resources, one is also surprised to find such deterioration within the city's "Historic District" itself.
Substantial housing has been completely lost in the wake of the partial or total collapse of structures that went ten and even twenty years without repair.  These include buildings that were key references owing to their novel methods of construction, as well as those once well-loved neighborhood cinemas that were centers of recreation and generators of cultural life but are nonexistent today.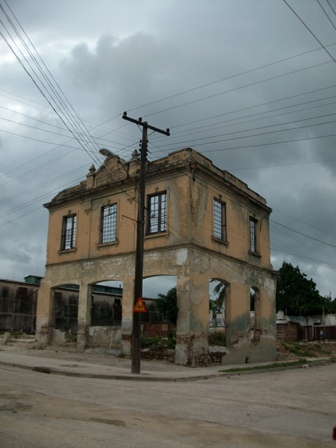 The pride of someone who exercises the occupation of writing does not permit me to use existing definitions to describe the situation here.  As a good Santiagan I have to give my own definitions, or else it won't be understood correctly.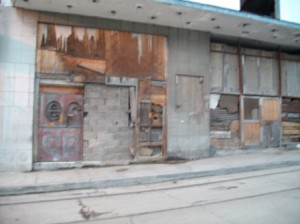 Nonetheless, for this purpose I must aid myself with concepts of the Royal Academy of the Spanish Language, since this reliably illustrates the aim of my words.
Architecture: 1) The art of designing, constructing and adorning buildings according to certain rules.  2) form, structure…
Urbanism: A body of knowledge related to the creation, arrangement and progress of people or cities in spatial structures.
In afternoon walks I take around the city, these definitions point to evidence that has caused me to reflect on my dear Santiago as decadent urbanism.