Santiago de Cuba's Experience with Racism
By Ivett Gonzalez (IPS)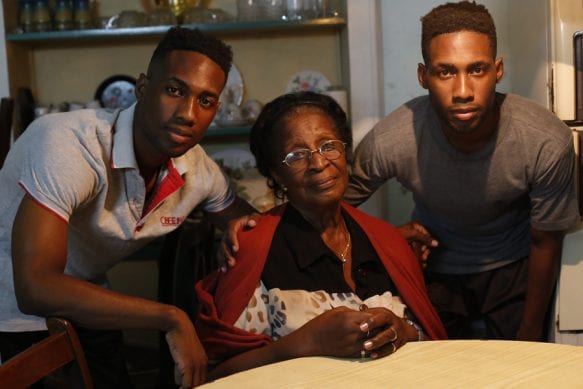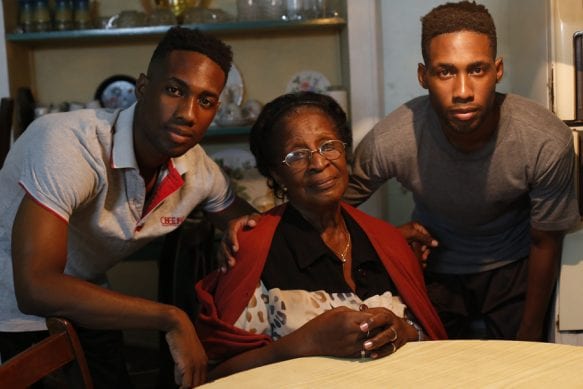 HAVANA TIMES – Sitting in her home in one of Santiago de Cuba's residential neighborhoods, smiling and calm, retired Mercedes Lina Cathcart spells out her strange surname before sharing her view about racial discrimination. Santiago de Cuba is the second largest city in the country.
"There hasn't been open racial discrimination here in Santigao," this philologist deems, who was born to a Jamaican father, and still advises students at her 81 years of age. "You always feel it yourself, although it hasn't been a limiting factor in my life," the former university professor continues.
Cathcart adds that "yes, there has always been discrimination against children of Jamaican and Haitian immigrants. We always felt that," although she doesn't know whether this still applies today to the many descendants (mostly black and mixed) of immigrants from neighboring islands.
With a city which has a great heritage, the Santiago de Cuba province is the second largest in Cuba and has the highest population of blacks in the country and also the second highest population of mixed-race residents, which can be seen in its 1,051,069 inhabitants that are scattered throughout its cities and rural areas, where there are plenty of mountainous landscapes touching the sea.
Cuba's Office of Statistics (ONEI) has reported that this Caribbean country's 11.2 million inhabitants are 64.1% white, 9.3% black and 26.6% mixed race.
However, in the eastern province of Santiago de Cuba, the population is 25.6% white, 14.2% black and 60.2% mixed.
"Like all over Cuba, we have racial prejudices here in the East, but it is expressed differently," says linguist Marta E. Cordies, the head of the state-run Fernando Ortiz African Cultural Center, which has a museum in this city, a research team and also carries out community work.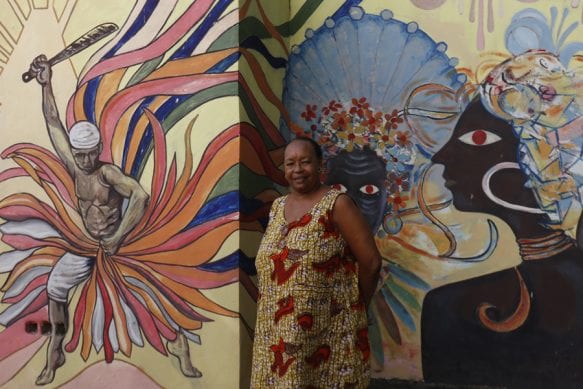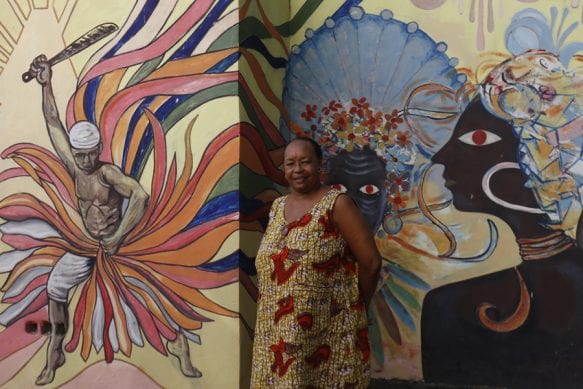 The researcher defends the "need to study the socio-racial problem case-by-case because it didn't play out in the same way in Cuba's Oriente region," which is made up of Las Tunas, Granma, Holguin, Santiago de Cuba and Guantanamo provinces.
Guantanamo, Santiago de Cuba and Granma (in that order) are the provinces with the highest non-white populations, according to ONEI, which has highlighted the national trend towards miscegenation. By contrast, in Holguin and Las Tunas, 80% and 74.6% of their respective inhabitants identified themselves as "white" in the last census, held in 2012.
Cordies and other experts and anti-racism activists agree on pointing out that racial discrimination is an issue that isn't acknowledged a great deal in society and by government authorities, when compared to other issues such as those relating to women, homosexuals or transsexuals.
In the expert's opinion, "there are a series of discriminatory focuses in society which we need to tackle," even in Santiago de Cuba where racism hasn't been as marked as it has been in Havana or Camaguey, historically-speaking.
"Santiago and Cuba's Oriente (eastern) region on the whole, have a large Afro-descendant population which has shaped its culture. African heritage can be seen here a little more because this percentage of the population preserved uses, customs, traditions, stories and expressions and passed them down from one generation to another," she specified.
And, the project which focuses on African heritage (which has unique examples in eastern Cuba), by the center that Cordies manages, is not very well-known nationally.
Plus, it has become a lot more relevant ever since the International Decade for People of African Descent kicked off, which was established by the UN for the 2015-2024 period and has helped to give this distinct group visibility.
"Africa is a root that has given real fruits in Cuba's Oriente region," the center's director defended. She has been researching "how this culture lives on and is preserved" via unknown aspects such as languages with African origins which are still spoken or the fact that black and mixed-race women are the most vulnerable in society.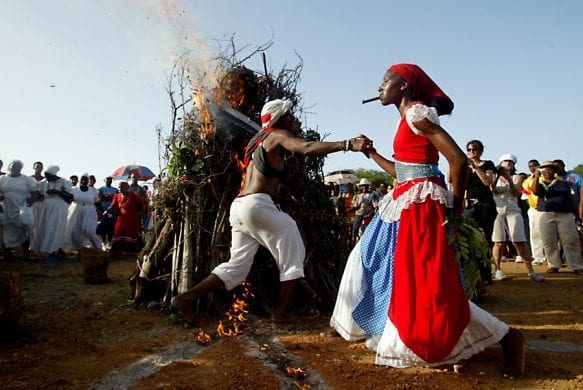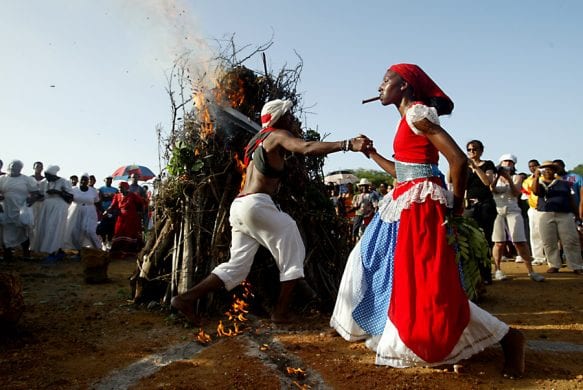 She also studies immigration from other Caribbean islands who arrived via Santiago de Cuba's port, especially in the '40s and '50s, to then settle in Oriente. The center identified English-speaking communities from the Commonwealth islands, among others, in Guantanamo and Las Tunas, and some purely Haitian communities in Guantanamo.
Barely recognized, this Caribbean immigration contributed to giving the Oriente region's African heritage other colors, which first came with woman and men who were brought over as slaves by Spanish colonizers, who made up a socio-linguistic group of over 400 different ethnicities called Bantu.
Wearing white robes and colorful scarves on their heads, the Bantu people embody Caribbean transculturation via artists who hold onto expressions such as the so-called "Tumba Francesa" (a dance which came from Haiti in the late 18th century and combines African music with French ballroom dancing), in Santiago de Cuba and Guantanamo.
"Our actions are mainly directed at young people and children because our education system, at every level, doesn't deal with the subject of Africa in any significant detail, just bits and pieces here and there and slaves, barracks-dwellers and runaway slaves are always present, but not so much their cultural heritage," Maria Liduvina Verges said.
The center's editorial team leader and head of the "Mi Abuelo Negro" children's project, Verges told IPS that they are working on getting these matters "out to our children and young people in a pleasant and accessible way, so as to encourage them to learn more about this continent and its presence in our origins."
"While everyone accepts Africa is constantly present in our culture, not everyone accepts that black people exist in our society. This is where racial preconceptions step in," Cordies laments, talking about this contrast that is created by ongoing discrimination "which causes a lot of harm."
This expert, who also forms part of the Jose Antonio Aponte Committee, belonging to the independent National Association of Writers and Artists, which is the only legal space for racial discrimination to be analyzed in the country, gave her view on how the term "Afro-descendant" is used.
"It's a term that was coined so as to comprehend problems from a scientific and investigative point of view," she explains. "I almost never use it in the Cuban case because I prefer to speak about a Cuban community that has practices and customs with African, European and Indigenous origins," the philologist clarified.
Like in other countries, the term "Afro-descendant" or "Afro-Cuban" is shunned in wider government and intellectual circles, even though it is quite often used and defended in other spheres such as anti-racist activism and education, because it has connotations of recognizing historically vulnerable groups.
University student Javier Alejandro Bonne, Cathcart's grandson, doesn't identify himself as an Afro-descendant either.
"I think it is a racist term, with a hidden agenda… We also have Caucasian predecessors, but because we are phenotypic and proud to be black, we end up being separated," the young man weighed in, who doesn't believe this distinction is necessary in Cuba, where "we are all equal, even though racism does exist like everywhere else."