Small Food Processors Revive Cuban Municipalities
This project has already been given the green light and will cover 22 municipalities in 11 Cuban provinces, in its second phase.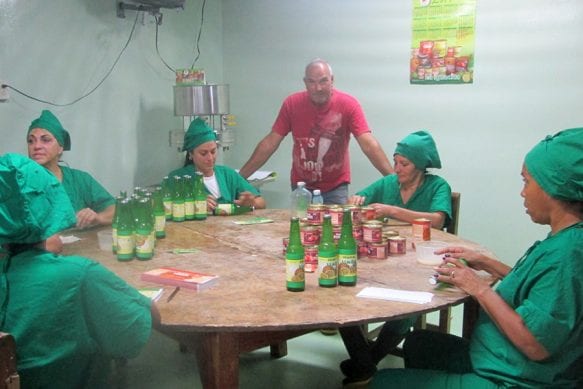 HAVANA TIMES – Felicia Morales and Mariela Salazar were homemakers until the small La Ignacita factory gave them unexpected work, as part of a global collaboration project that will extend to more Cuban municipalities.
"The income I receive from this job has improved our family's financial situation," Salazar told IPS Cuba's editorial team, who lives near the factory with her two daughters and grandchildren.
The only factory of its kind in Havana, in the suburban municipality of San Miguel del Padron, La Ignacita is one of the seven small factories that process fruit and vegetables, set up by the Sustainable Farming Assistance Project (PAAS) in Cuba.
It is being coordinated by the Cuban Association of Agricultural and Forestry Technicians (ACTAF), a NGO, and it receives funding from the Swiss Agency for Development and Cooperation and Hivos, a Dutch NGO.
According to Pedro Gavilanes, an expert in Actaf projects, Paas' objectives include looking for a way to improve the quality of life of men and women in different parts of Cuba.
Creating a family
The small factory is located on a farm belonging to Luis Enrique Vivanco (52 years old), where fruit trees are interspersed with vegetables to make the most of the land available.
The producer of the Credit and Services Cooperative, Manolito Dominguez, isn't the only one to benefit from this technology, which is worth 17,000 USD and provided by Paas.
"Cooperative members hand over their produce and we grind it all here. This has encouraged them to continue planting. Before, almost all of the mango harvest was lost. Now, we process the cooperative's mangoes, as well as mangoes from neighboring cooperatives in Guanabacoa and Cotorro," Vivanco said.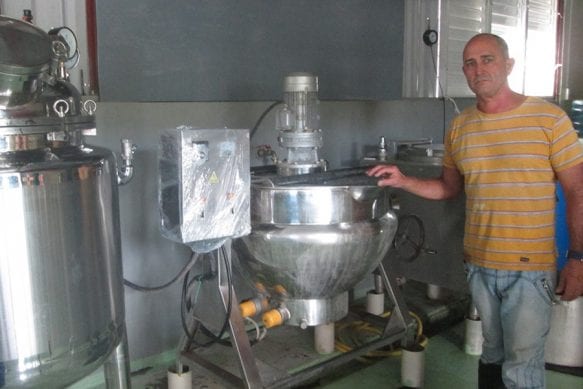 They make pulps, juices, purees and jams out of vegetables and fruit, as well as creole lemon and bitter orange concentrates, to name a few.
Recently, they began to dabble in processing acerola cherries to create a sauce out of this fruit to be used in the dairy industry.
Other members of the Vivanco family, including Mayreulis Vivanco, a food technologist, have also joined the venture.
"We are very happy to give the population a quality product and that they always wish for this to be the case," the technologist shared.
Achievements
Up until now, with equipment and trained staff for different process chains: fruit, vegetables, honey and oleaginous plants, the project has enabled 630,000 people to have access to 6000 tons of food by using eco-friendly agricultural technology.
And, 520,000 people have benefitted from the sale of juices made out of 130 tons of fresh fruit per year, in seven places set up in farming cooperatives.
In its first phase the project included the municipalities of Habana del Este and San Miguel de Padron (Havana), Caimito and Bejucal (Mayabeque), Rodas and Abreus (Cienfuegos), Ciego de Avila, Camaguey, Las Tunas (the capitals of the provinces of the same name), Bayamo (Granma) and Calixto García, Gibara and Holguin (in the Holguin province).
Giving more
According to Gavilanes, the favorable results in the first phase opened up the doors for the project's continuity, the second phase beginning in 2018.
It has been announced that Paas II will cover a total of 22 manufacturing units in 11 Cuban provinces, extending to Artemisa, Villa Clara and Santiago de Cuba.
It will work on strengthening already-connected process chains and include two more: cassava and chicken meat produced on a local level.
From now on, the project will give priority to introducing renewable energy technologies in its value chains and establishing a system of local certification for healthy foods.
Gavilanes finished by saying that all of this is "well in keeping with local development and the role that municipalities should play."