Sophia is Nicaragua's Youngest Chef
At twelve, she's a You Tube star and Nicaragua's youngest chef
by Yamlek Mojica L.  (Confidencial)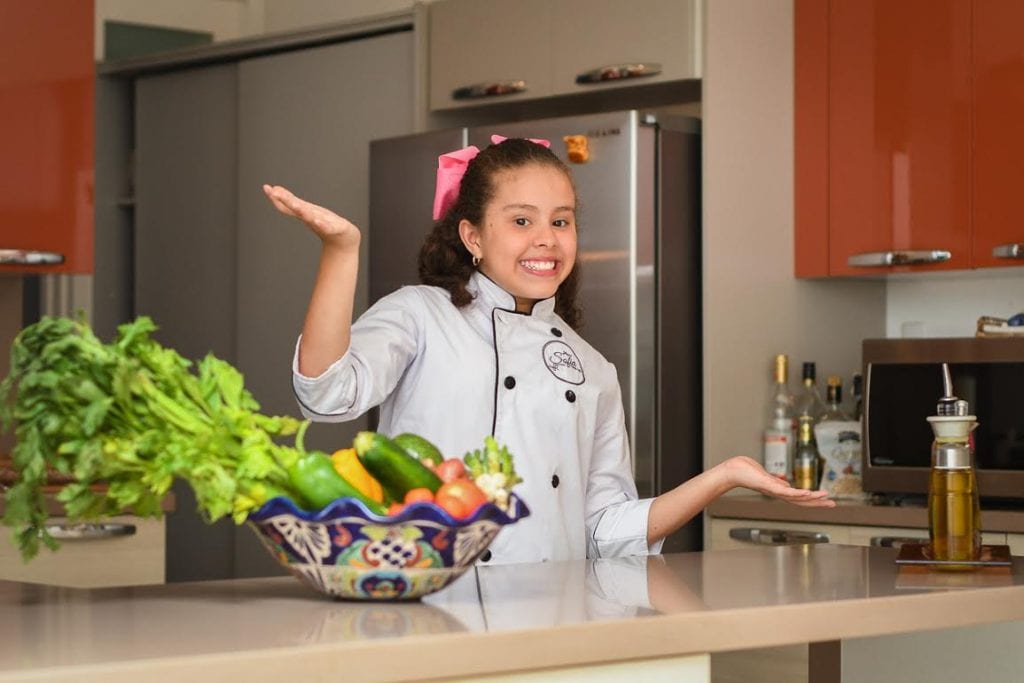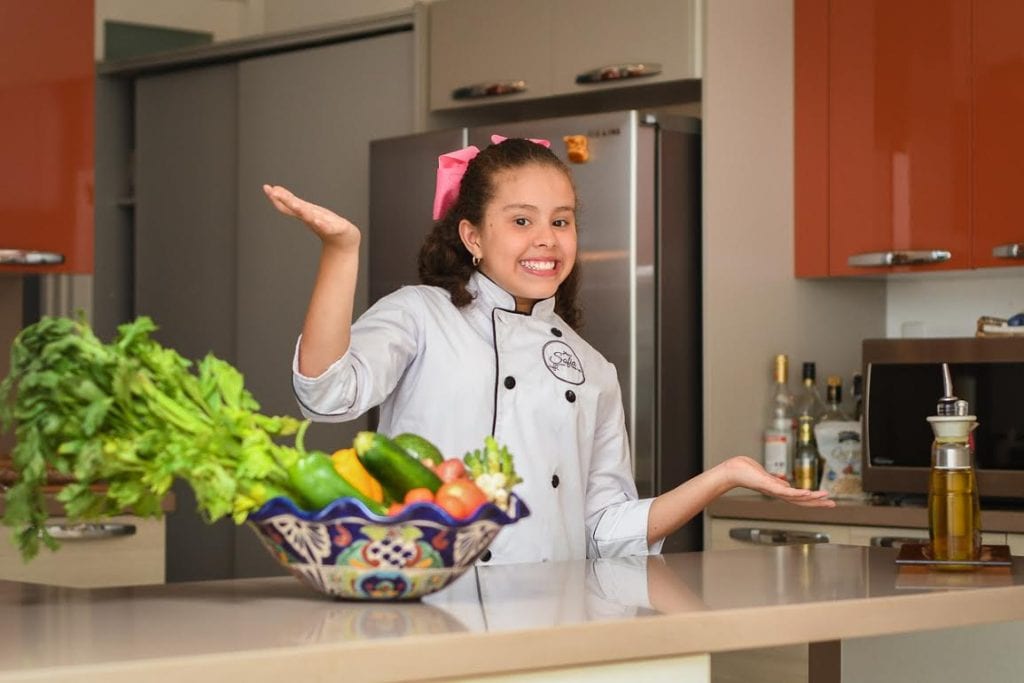 HAVANA TIMES – Nicaragua's youngest chef attends seventh grade in the morning and practices ballet in the afternoon.  Sofía Castilblanco Campos was born on September 14, 2004, the youngest of four sisters.  You could say she has a normal life for a 12-year-old, except that she carries a passion for seasonings in her blood.
Odili Campos, her mother, used to own a restaurant.  Campos recalls three-year-old "mini-Sofia", stretching up on tiptoes to see everything she was doing.
"My mother isn't like those parents that forbid their children to enter the kitchen. She let me stay at her side to learn," the chef tells us.
As the years passed, she stopped being just a spectator at the stove and became the main actress there. The first dish she prepared by herself was macaroni and cheese when she was four years old.  "It might seem simple, but they weren't from a box.  I did it all by hand, and I felt proud of myself when I was done," she admits.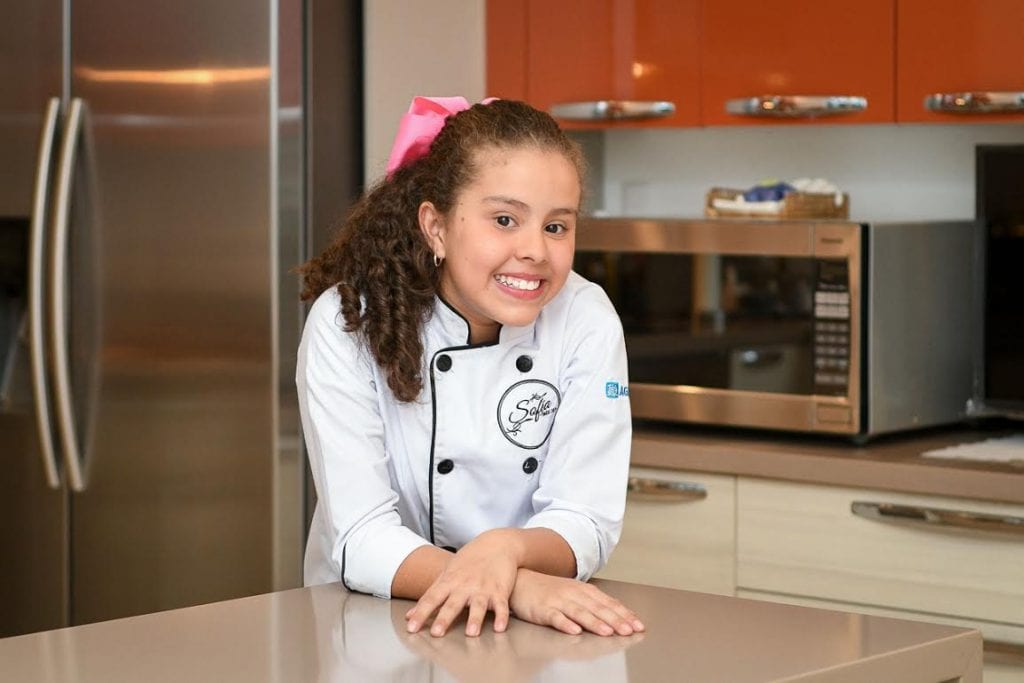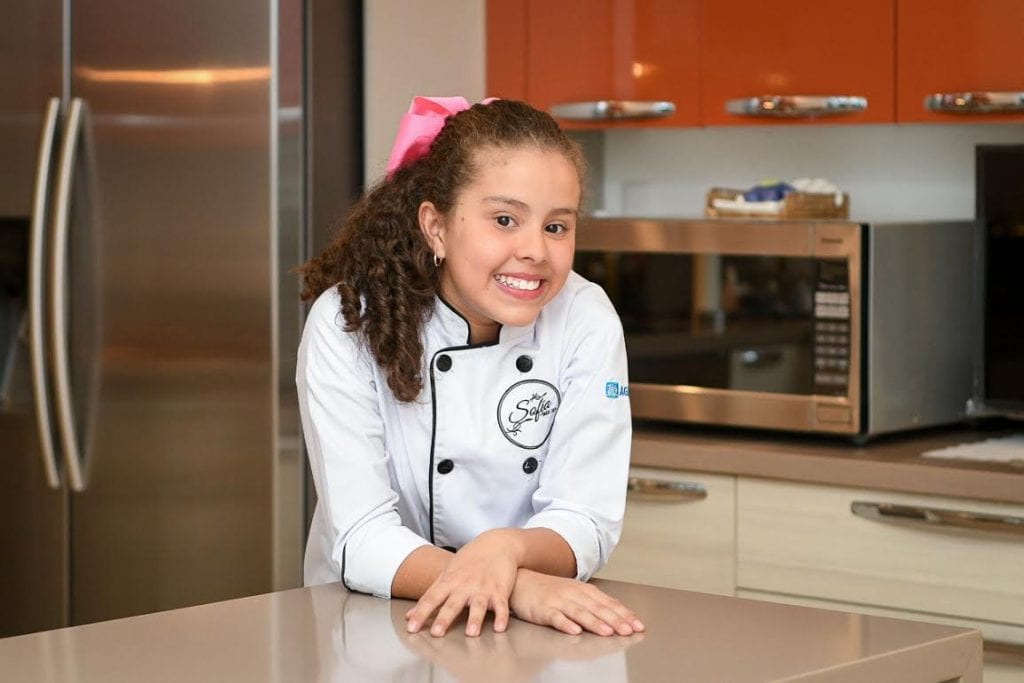 Now she can prepare dishes from many other cultures.  Nevertheless, her passion is for Asian food: "It's a culture full of colors and tastes. It's delicious to eat, but even better to cook. The best thing is that I share a taste for Asian flavors with my mother, so preparing it brings us even closer together," she assures us.
Her favorite Nicaraguan dish is the rice and beans mixture known as "gallo pinto," although she always tries to vary it with unconventional ingredients, among them coconut oil and natural chili peppers. "I like to make innovations on the traditional," she comments.
When she goes out to eat in restaurants, she tries to ask how the dish was prepared. In that way she learns more for future recipes.
Sofia was the youngest chef to participate in the 2016 "Latin Flavors" culinary festival.  Her segment "Cooking with Sofia" was part of the event's main presentation, to the admiration of those within and outside the trade.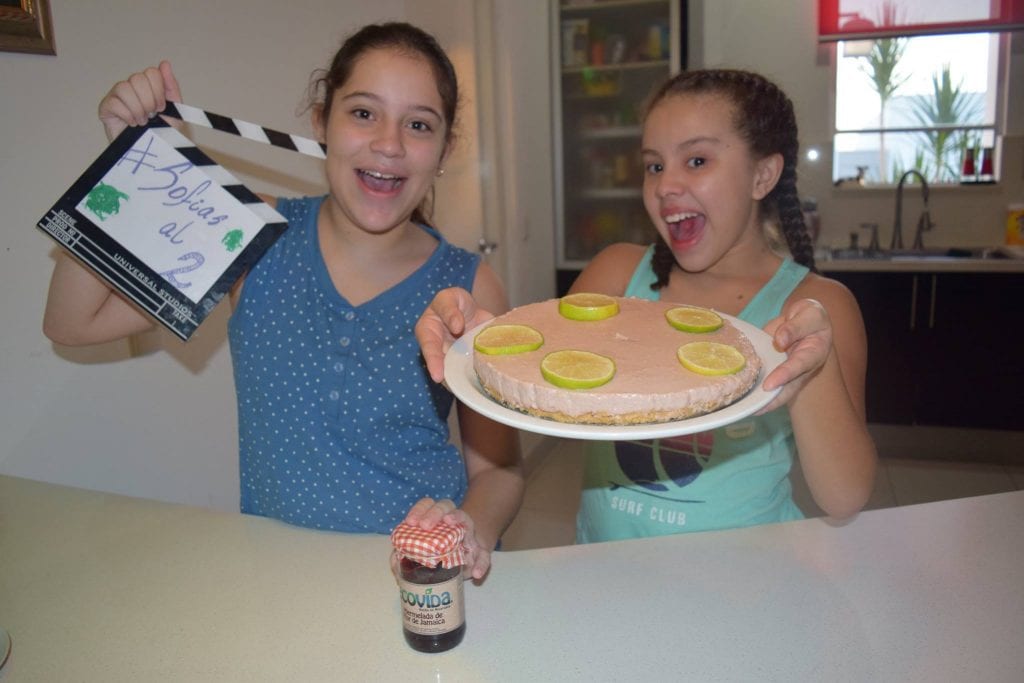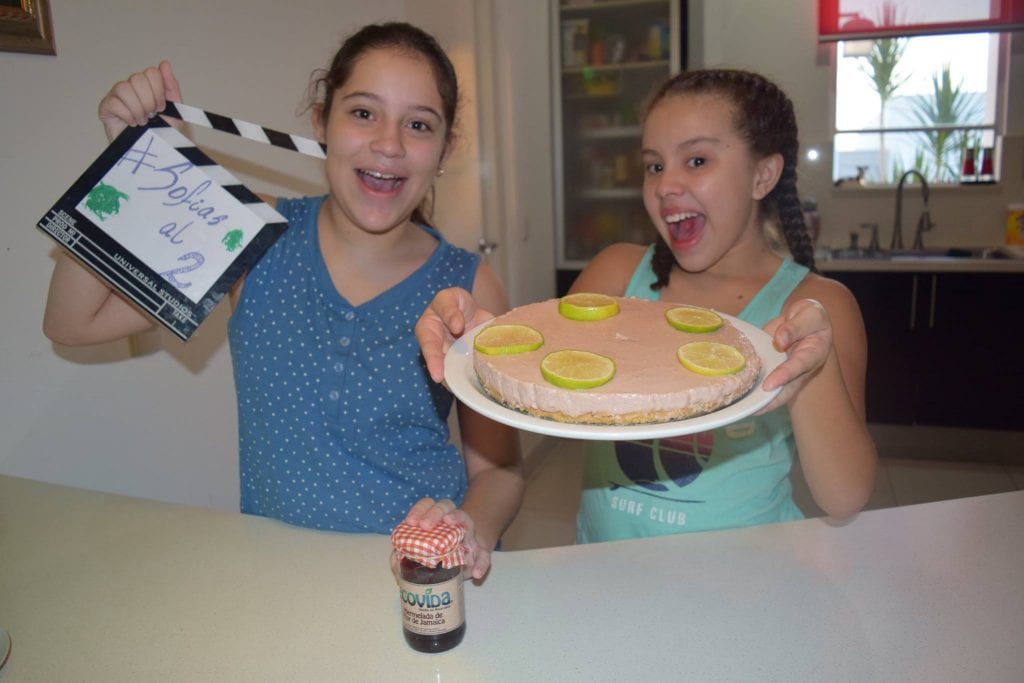 "Hello home chefs!" is the lead-up to all the videos on Sofia's YouTube channel. "Junior Chef Sofia" is a platform she created in 2016, and the videos there show over six thousand shares.
There are now 26 videos and counting, the majority demonstrating recipes and the culinary adventures of Sofia and her friends.
The channel was both her mother's and her idea. "I "I felt that I was cooking better and was old enough to handle the responsibility of a channel.  So I asked for help from my Mom and together we've achieved everything that today is "Junior Chef Sofia."  She tapes me and I edit the videos…my mother doesn't know how to do that," she tells us amid giggles.
One of the goals of the channel is to motivate people to cook more.  Another is to demonstrate that "for food, there's no age limit."
"The public acceptance I've received has been amazing," she says.
She has more than two thousand followers on Instagram and on Facebook. She affirms that the social networks are an important part of what she does, because she adores sharing her passion for cooking through them.
"Tasty isn't for me"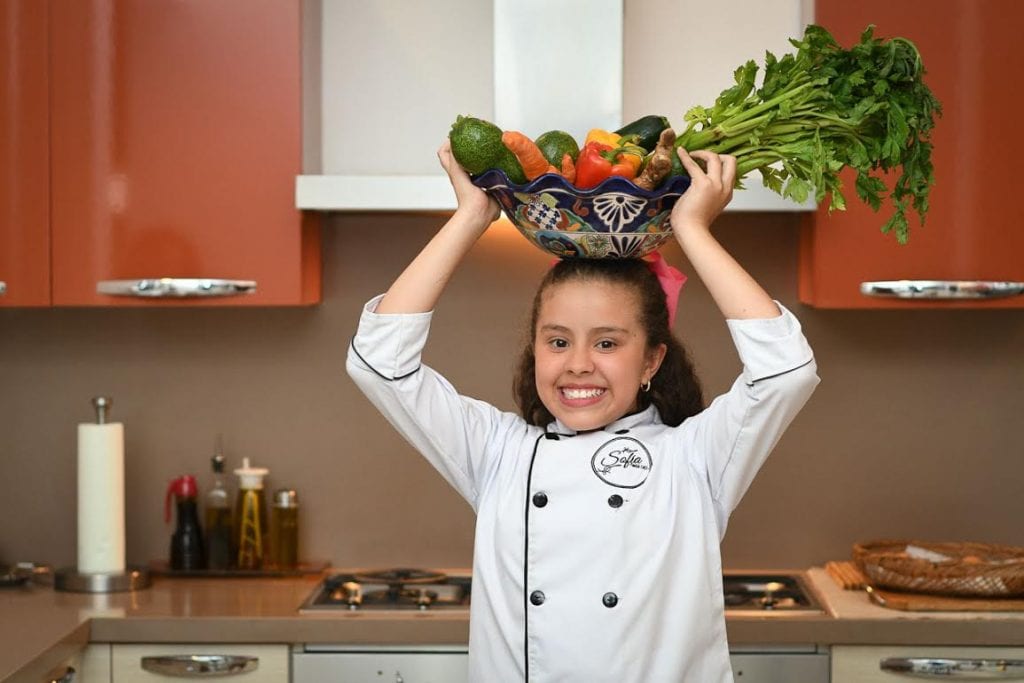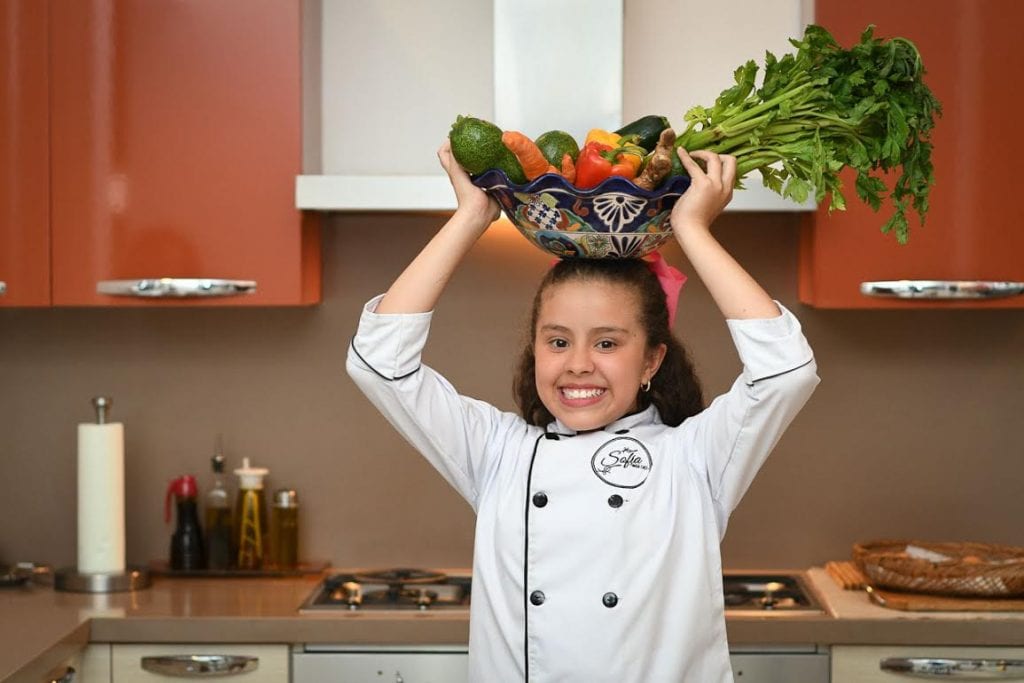 Tasty is a Facebook video page from the US multimedia company Buzzfeed, specializing in videos of two minutes or less about preparing food in a "quick and easy" way.  Sofia admits that this doesn't attract her.
"I like to see and read about people who are more professional, because I want to be like them.  If I see a recipe on Facebook, I'd rather find it in my cookbook and later try to make it adding my own special touches," she emphasizes.
Her favorite chefs are Emeril Lagasse and Julia Child. These inspire her "to continue along the road of food preparation".
Future dreams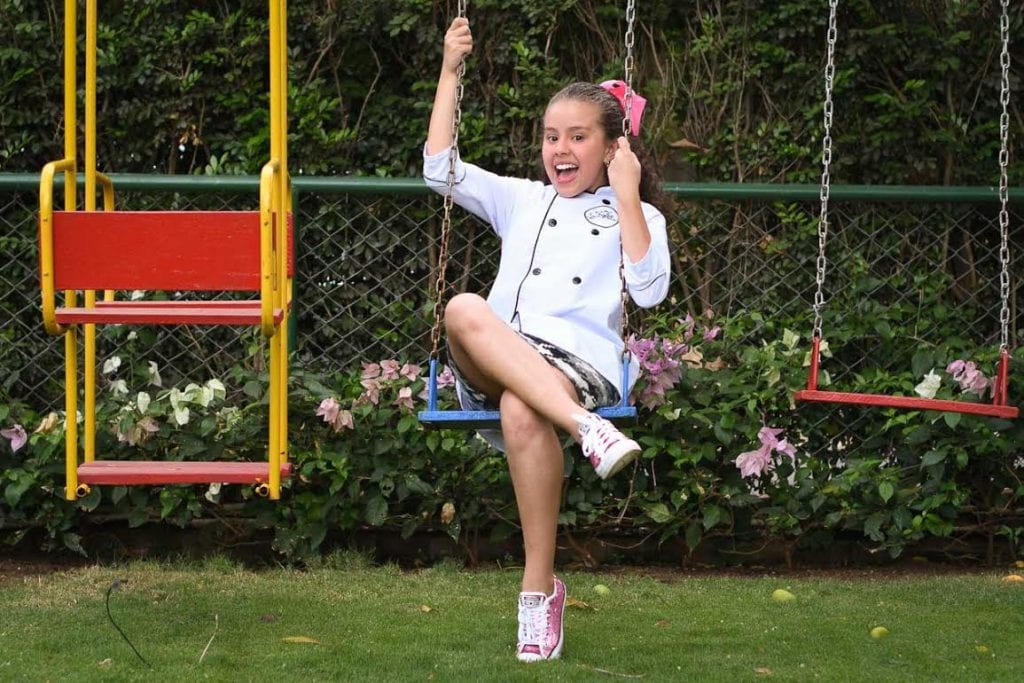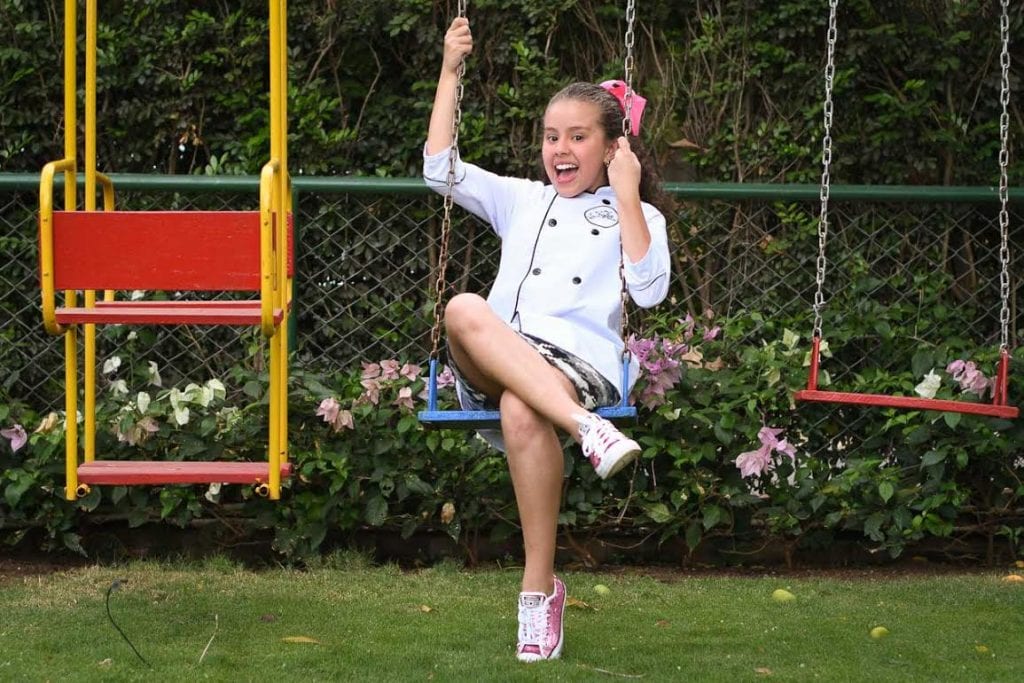 When she's ready for the university, Sofia doesn't see herself studying something that will box her in to an office. According to her, her destiny is in the kitchen or as a ballet dancer.
She has a lot of future plans.  The main one is to travel and fill herself with food culture. "The channel is barely beginning. I imagine that in some years I'm going to keep making videos about all the places I go and all the food I try," she says.
"I don't think much about my future because I love how the present is going.  Nevertheless, we see that we can visit ever more restaurants that get together with me to cook. Maybe in some years I'll be the owner of one," she concludes.