Summer Activity in Havana
Photo Feature by Elio Delgado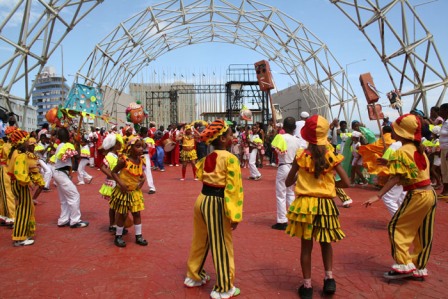 HAVANA TIMES, July 20 — Summer activities especially for children are taking place around the Cuban capital.
The Sports Institute, Cuban TV and the University Students Association put on open-air events such as the one captured here.
This Sunday morning included the group Carnavaleando and Marcolina and her Sombrilla Amarilla (Yellow umbrella) children's TV personalities.
Click on the tumbnails below to view all the photos in this gallery