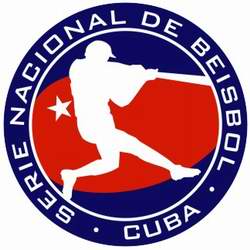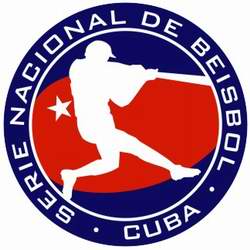 HAVANA TIMES, Nov. 25 – Hitting has remained the principal theme through the first several weeks of this year's Cuban National Series. The onslaught began with Alexei Bell's unprecedented pair of first inning grand slams in the Santiago-Camagüey season's opener. Slugging records have been falling left and right throughout the first three weeks of the season and thus the batsmen and not the hurlers have been making the bulk of the front-page headlines. Over the past ten days alone we have witness a record-tying single-game six-for-six performance, a career base-hits milestone for one of the island's most beloved veterans, and a continued onslaught on both outfield fences and the island record books by the most phenomenal of Cuba's latest generation of long-ball sluggers-Granma's 23-year-old Alfredo Despaigne. Perhaps the most novel feat of the young season-at least in the individual hitting department-transpired a week ago in Ciego de Avila's José Ramón Cepero Stadium when Guantanamo's normally solid-hitting shortstop and leadoff man Dainier Moreira equaled a league record with his perfect six-at-bat performance that tied a frequently matched National Series standard. The fourth-year right-handed swinger became the eighteenth batter in league annals to collect six base knocks in a single contest, stroking a pair of doubles and four singles in his club's 12-2 romp against five equally ineffective Tiger hurlers. The first to record six safeties in an individual contest was fellow Guantánamo native Andrés Telemaco (playing for Mineros) back in February 1969 (National Series #8), while the most recent was Isla's Geovanni Alemán, who turned the trick in February of 2004 (National Series #43). The island record for single-game safeties remains seven , turned in by Gerardo Rionda of Henequeneros (Matanzas) during an 11-inning contest staged in National Series #13 (May 4, 1974). A more significant milestone was also reached in mid-November when veteran infielder Enríque Díaz moved into seventh place on the all-time career base-hit list and in the process established a new all-time standard for athletes native to the capital city. Playing in his twenty-fourth National Series (a record for position players and only two less than ageless Isla pitcher Carlos Yanes), the 41-year-old Metros second baseman collected career hit number 2133 (a double) on Sunday, November 3 at Havana's Latin American Stadium. The blow which pushed him ahead of long-time national team stalwart Lázaro Vargas and into seventh slot most appropriately came against his long-time former team, Havana Industriales. Díaz-also the all-time leader in stolen bases with 705 and second in runs scored at 1483 (60 behind Linares)-now trails Victor Mesa by only 38 and the legendary Omar Linares by 62 in the all-time base hit derby. It is thus not inconceivable that Enriquecito could finish what is likely final campaign ranked in the prestigious top five, since he needs only 42 more to overhaul Wilfredo "El Hombre Hit" Sánchez. The season's third week also witnessed a long-delayed "official" retirement of one of Cuba's greatest batsmen of the modern era, single-season record holder Osmani Urrutia (.469 in 2004). Upset at being left off last year's Beijing Olympic roster, Urrutia seemed to go through the motions during his final National Series of 2008-09 (batting a career low .312) and finally benched himself with several weeks remaining in the campaign. He was not on the official Las Tunas roster when the current series opened, but an official announcement of his retirement status did not come until this past week (November 19) during a current Las Tunas home stand series with visiting Industriales. Owner of six career batting titles and five in a row (2001-2005, with a cumulative .400-plus average over that stretch); Urrutia is certainly a legitimate nominee for the title of Cuba's best-ever pure hitter. Of course comparing athletes from different decades is always a murky business and Omar Linares and Wilfredo Sánchez would top the list of equally legitimate candidates for that honor. Sánchez still claims the most league batting crowns on the island with seven (although only five came in National Series play); Linares won five National Series titles as well, but batted above .400 on seven occasions (while Urrutia only reached that level five times, but did so four seasons running). The biggest argument in Urrutia's favor of course is the fact that all his slugging was done during a strictly wooden-bat modern era. Urrutia thus completes his 16-year career at the relatively young age of only 35 and with only 1463 career hits, but nonetheless with a lifetime .366 mark which trails career co-leaders Linares and Enríquez by only two mere percentage points. While Urrutia has now stepped aside permanently, two other top island slugging stars have also been notable for their absences during the season's early going. Michel Enríquez-opening his thirteenth campaign now tied with Linares for the career top slot in batting and also fresh off his second career hitting title, as well as his second .400-plus season-has been forced to sit out the first three weeks with a painful and nagging hand injury. Michelito was plunked on the left hand with a fast ball delivery from Taipei's Lin Wang during a final-round World Cup game in Italy (September 23). While he was able to complete the tournament, Enríquez suffered continued discomfort that has hampered his batting grip at the outset of Cuban League play.  Enríquez was held out until the fifteenth game of the season, where he doubled twice during a strong 2-for-3 debut outing in Guantánamo. And Freddie Cepeda has also been forced to the sidelines in recent days by a lesser and more temporary injury. Cepeda suffered a mild muscle pull in his waist and has now missed five of the last six contests for fast-starting Sancti Spíritus. Despaigne is tearing up the league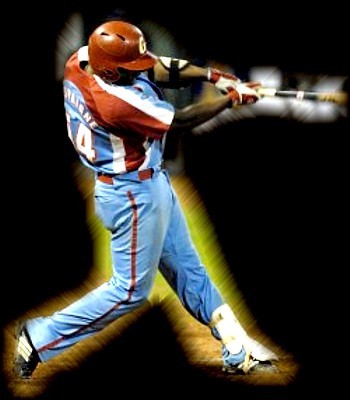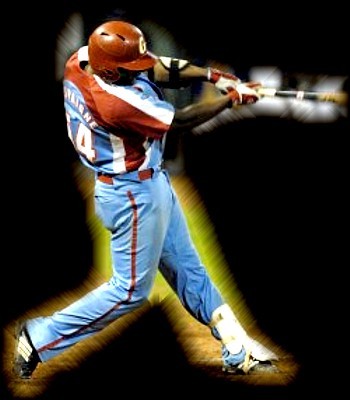 In a season of renewed offensive onslaughts, the biggest headlines surrounding the showcase Cuban sluggers continue to be written by young Granma phenom Alfredo Despaigne. If Alexei Bell appeared to send a strong signal that he was ready to regain the league home-run bashing honors with his dramatic pair of clouts on opening day, Despaigne has been more than quick to respond. Showing no signs of slowing from last season's 32-homer record-setting performance, Despaigne also logged a four bagger on opening day. He has since already put plenty of distance between himself and other rivals by upping his total to ten long balls in his first 18 outings. For good measure Despaigne was also the early leader in the league batting race with a solid .446 mark entering the fourth and final week of the season's first month (as well as the pacesetter in both doubles with 8 and extra-base hits with 18). His current home-run pace if continued would give him an unprecedented 50 for the entire 90-game league schedule. Despaigne has now been on a remarkable home run streak that has lasted for most of a full calendar year. Any continued run therefore might well see him rewriting the record books over the next decade, if only he remains injury free and fully committed to the sport on his native island. In the last 108 Cuban League games (since December 2008) the Granma outfielder has stroked 42 round trippers, but 26 of last year's blasts came in the months of January, February, March and April. That is, they were struck in the final 55 games of National Series #48. Add to this total the World Cup record 11 round trippers that Despaigne hit in Europe during the month of September. The result is 47 homers in Despaigne's last 88 league games plus international contests. That would factor out to a total of 87 dingers across a normal 162-game big league campaign. But it gets better than that. Despaigne has played a fraction over five complete National Series seasons, with a total of 110 circuit clouds (during 90-games seasons, recall).  But since turning 20, he has averaged one dinger every 9.4 official trips to the plate during the 2009 and early 2010 campaigns. Compare that with the HR/AB ratios of some immortal big league sluggers: Mark McGwire 10.6, Babe Ruth 11.8, Barry Bonds 12.9, Ralph Kiner 14.1, Alex Rodríguez 14.2, and Mickey Mantle 15.1. To amplify the picture, over his four-plus years Despaigne has cracked an extra base hit every 7.21 turns at bat, an unmatched number in the half-century of Cuban League history. Only three other Cuban sluggers have produced extra-base knocks at a rate of one for every eight trips to the plate or less: Linares 7.59, Yulieski Gourriel 7.60, and all-time home run champ Orestes Kindelán 7.61. Naysayers will immediately point to inferior Cuban pitching and contend that Despaigne's numbers can not be compared to those of top big leaguers. And of course we are considering in Despaigne's case an all-too-brief career span for much long-range projection. But the issue is not to compare Cuban League numbers with big league numbers. The major league version of the sport is not the only game in town and stellar diamond performances do indeed occur in many other venues. What Japanese leaguer or Dominican winter leaguer-or performer in any other pro circuit at any level-can boast less than ten trips to the plate for each homer produced over a 100 game span? Alfredo Despaigne's performance during the last twelve months already ranks him as one of the great sluggers of modern-era baseball. And there are no performance-enhancing chemicals to be factored in on the Cuban League scene.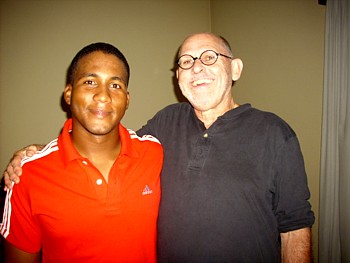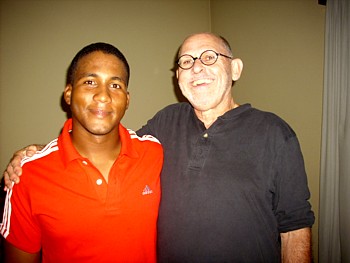 If pitchers have enjoyed far less of the limelight so far during November, they have nonetheless been responsible for a few noteworthy moments of their own.  Two hurlers recently reached the career 100-victory plateau when Yulieski González (Habana Province) and Vicyohandry Odelín (Camagüey) chalked up career milestones only a single day apart. And venerable Pedro Lazo has now set his sights squarely on still another boasting point in the form of the league's long-standing career strikeout mark. González celebrated career win number 100 on November 20, with a nifty 8-inning, 4-hit whitewashing of host Holguín, thus lifting his lifetime ledger to 100-78 (.562) at the outset of his thirteenth National Series campaign. The smooth-tossing lefty posted one of the top campaigns in league annals (15-0, 2.25 ERA) only a couple of years back. And this past September he enjoyed perhaps his most significant career outing when he shut down Team Canada (5-1, with 10 Ks) in a crucial contest that lifted Team Cuba into a World Cup finals rematch with the Americans in Italy. One night before González, Odelín (12 seasons, 100-73, .578) turned in the same 100-win trick in a contest that also represented his club's first triumph of the young season after a string of 13 straight defeats. While González has peaked of late, Odelín has rapidly faded from the national team scene in recent seasons.  But Odelín was also once a Team Cuba fixture and will long be remembered on the island for two particularly brilliant international bullpen performances. The first clinched a thrilling gold medal victory over the Americans at the 2001 World Cup matches in Taipei, while the latter preserved the thrilling 4-3 victory over Puerto Rico in San Juan that lifted Cuba into the semifinals of the 2006 inaugural World Baseball Classic. Lazo for his part overhauled former teammate Faustino Corrales (2360 in 23 seasons) to move into second slot on the all-time strikeout list with 2364, 135 short of all-time leader Rogelio García (who also pitched in Pinar). Lazo's quiet milestone ironically came during a Saturday afternoon contest in Granma marred with a fourth-inning injection of the Pinar ace by home plate arbiter Elber Ibarra. Lazo was booted from the game after vehemently protesting what appeared to be an inappropriate (or at least highly controversial) balk call by the veteran and well-respected umpire. Lazo's prospects for achieving this final distinction as the all-time Cuban strikeout king do not seem all that promising, however, even if the 36-year-old does decide to stayed on for an unlikely twenty-first season in 2010-2011. Lazo had only 70 Ks all last season, and 92 the year before; he so far has registered 16 in his first three outings here in National Series 49. Garcia, who recorded his final strikeout during National Series #27 (1988, his 16th season) may well prove to be just too large a mountain for Lazo to scale. Guantanamo and Granma early surprises The league's two most surprising ball clubs to date have been the frequent Oriente League also-rans Guantánamo (Indians) and Granma (Stallions).  The inspired Indians under Agustin Lescaille have charged out of the gate apparently convinced they can be a strong factor in the division race against perennial powers Santiago and Villa Clara. Guantanamo's fast start (15-2 and a 3.5 game first-place margin) has been largely led by some uncharacteristically potent hitting from third-year DH Michel Gorguet, who continues to pace the entire circuit with 26 RBI (and also ranks sixth in BA at a hefty .413). Teammate Vismay Santos (.435) trails only Despaigne in the individual batting chase.  Granma is now also finally getting just enough pitching (especially from veteran Ciro Silvino Licea at 3-1, 2.00 ERA) to finally take full advantage of their slugging tandem of Despaigne and Céspedes; and first baseman Yordanis Samón is providing some additional punch with his league fifth-best .421 BA. A milder surprise in this division has been the early slump of Ciego de Avila, last year's most successful regular season club under second-year manager Roger Machado. The Tigers (9-9 and buried in sixth place) have continued to get brilliant pitching from national team southpaw ace Maikel Folch (3-0, 0.39 ERA) but little in the way of last-year's impressive offensive support. Such previously potent sluggers as Yorelvis Charles (now "slumping" at .302 with a pair of homers), Isaac Martínez (only 27th best in the circuit at .344) and Yoelvis Fiss (slowed by injury and now relegated to pinch hitting duty) are nowhere to be found among early league leaders. While Guantánamo and Granma have been opening some eyes with their early successes, two other league ball clubs have remained the talk of the island largely for their relative ineptness. Both Isla and Camagüey limped through the first two and a half weeks without claiming a single victory between them. Isla was obviously hobbled by the loss of Enríquez, but any 0-12 club also has major weaknesses in its shell-shocked pitching corps. Camagüey under second-year skipper Luis Ulacia was perhaps a more unexpected consistent loser until coming alive suddenly this past mid-week with an initial pair of tight victories over Matanzas. Despite both going winless during the opening two weeks neither club came close to the league record for futility, however, which is the 34 straight games dropped by Holguín in National Series #44 (2005-06). And both these teams appear to have enough talent to at least climb out of the cellars of their respective leagues, especially since Isla now has Enríquez back in the lineup and Camagüey enjoys one of the league's best young managers in Ulacia. Isla's Pinecutters, despite an early 1-15 ledger, only trail equally inept Metropolitanos by a single game, while the Camagüey forces can expect rival Holguín to also slump soon and often. The forty-ninth National Series has so far presented a rather novel appearance, if only for the fact that such a large percentage of league games are being contested during daylight hours. A daily league menu throughout the season will feature but a single night contest meant for late-evening "delayed" national telecast, all other games being played under natural light. A worsening economy has now forced such drastic measures as this island-wide effort at conserving resources by restricting artificial illumination of ballparks. There will be no games at all played after dark this winter in the nation's capital, with both stadiums (Latinoamericano and Changa Mederos) now undergoing overhauls of the venue electrical systems.  Nonetheless, the heroics of Despaigne and Lazo, the revival of fortunes for the capital city favorite Industriales Blue Lions, and the tight division races in both leagues (featuring strong starts by such infrequent challengers as Sancti Spíritus in the west and Guantánamo and Granma out east) should continue to hold attention of fans across the island, even if the great majority of the games are no longer being played in more accessible prime-time evening hours. *Peter C. Bjarkman is author of A History of Cuban Baseball, 1864-2006 (McFarland, 2007) and widely considered a leading authority on Cuban baseball, both past and present. He reports regularly on Cuban League action and on the Cuban national team for www.baseballdecuba.com and also writes a regular weekly Cuban League report for www.ibaf.com. He is currently completing a book on the history of the post-revolution Cuban national team.