The 40th Havana Film Festival Set for Dec. 6-16
Irina Echarry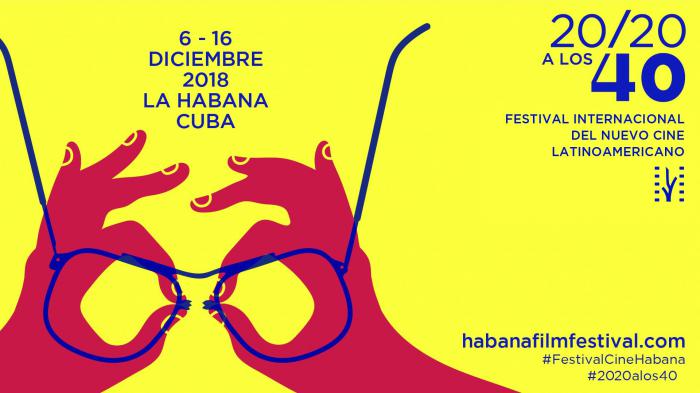 HAVANA TIMES – The 40th edition of Havana's International Festival of New Latin American Cinema is on our heels. The Cuban capital will fill with movie debuts, retrospectives, exhibitions and tributes for ten intense days, from December 6th-16th. A lot of people in the capital take their vacations each year at this time.
This year's festival will pay special tribute to the creator behind Memorias del subdesarrollo, La ultima cena and Los sobrevivientes: Tomas Gutierrez Alea, with exhibitions and seminars about his life and work, which will take place at the Casa del Festival. This edition will also feature another special tribute to Fernando Birri, an Argentinian filmmaker who passed away last December. In coordination with the International Film School of San Antonio del Los Banos, his movie Un senor muy viejo con unas alas enormes will be screened, as well as another movie made by Domenico Lucchini which is dedicated to him: Historia improbable de un angel: (auto) retrato del poeta Fernando Birri.
There are less movies on this year's schedule if you compare it to previous years, but this will mean that the movies will have more screenings. There will be 333 films from Latin America and 44 from other countries outside the region.
Twenty feature films, 25 documentaries, 22 short and medium-length movies, 26 animated movies and 18 directorial debuts will be presented as part of the New Latin American Cinema competition.
Several important movie celebrities from abroad will come and visit the country. Puerto-Rican actor Benicio del Toro is already a regular, but this year we will also have Matt Dillon, Geraldine Chaplin and directors Emir Kusturika, Iciar Bollain and Michael Moore. The latter will present his documentary Fahrenheit 11/9 for the first time in Cuba, which was filmed during the last US presidential campaign which resulted in Donald Trump's victory.
Passports to go to the screenings have been on sale since the beginning of December, seven tickets costing 10 Cuban pesos (US $0.40) You can still buy them at the Casa del Festival (10th Street between 2nd Street and Paseo, Vedado) as well as at movie theaters that are taking part in the event.
During the open ceremony, a Coral of honor will be awarded to producer Berta Navarro and a Special Coral award will go to the Sundance Institute, which has collaborated with the Havana Film Festival for 20 years. The day will begin with screenings of the documentary Pepe, una vida suprema by Emir Kusturica, about former Uruguayan president Pepe Mujica.
Cuban films in the festival
Our country is bringing three feature movies to the festival:
Insumisa by Fernando Perez and Laura Cazador, a Cuban-Swiss co-production and set in the 19th century. It recreates the story of Enriqueta Faber, the first woman to practise medicine in Cuba and had to pretend to be a man to do so.
Alejandro Gil is presenting Inocencia, another movie which deals with another real event on the island: the murder of 8 medical students.
Arturo Soto will submit Nido de Mantis to the jury, about three lovers who are found dead one morning in 1994.
Only two Cuban documentaries aspire to get a Coral award this year: Los viejos heraldos by Luis Alejandro Yero and Sergio Corrieri, más allá de memorias… by Luisa Maris.
There are four short Cuban films in competition: Cerdo, by playwright Yunior Garcia; Fragil, by Sheyla Pool; I love Lotus, by Patricia Ramos, director of "El Techo"; and Alan Gonzalez is participating with Los Amantes.
In the Directorial Debut section, there is El viaje extraordinario de Celeste Garcia, by filmmaker Arturo Infante which was co-produced with Germany; and Un Traductor, by brothers Rodrigo and Sebastian Barriuso, a Cuban-Canadian co-production. Both of these movies are coming to the table with the support of positive critiques and winning recognition at foreign festivals that they have already taken part in.
Representing Cuban animation are Pol Chaviano with Encuentro muy cercano, and Danny de Leon alongside Eisman Sanchez with Mamiya CR7. And while we're speaking of animation, the ICAIC will debut ¡Cine en Cuba!, a quiz videogame about film produced and screened on the island.
Outside of the competition, you can see Yuli on December 7th during a special gala screening at the Karl Marx theater. Iciar Bollain's film tells Cuban dancer Carlos Acosta's life story, and audiences are anxious to see it. It has already won awards, such as Best Screenplay at the San Sebastian Film Festival.
All we have to do now is sit back and wait for the Film Festival to take over the city on Thursday December 6th.