The Bridge at 100th and Boyeros in Havana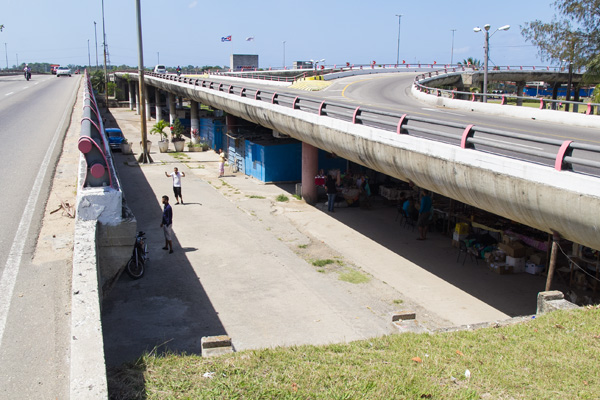 Photo Feature by Juan Suarez
HAVANA TIMES — Those who travel often on Rancho Boyeros Ave. will know this crossroads which is a bridge that leads to the municipalities of Arroyo Naranjo and Playa. Below it are food stands, hairdressers and manicures,  CD and DVD sellers as well as others selling shoes, household utensils, etc. All are self-employed.
What called my attention is that the same things we see these days on the streets of the streets of the more urban parts of Havana can also be found under a bridge.  Here are some pictures.

Click on the thumbnails below to view all the photos in this gallery. On your PC or laptop, you can use the directional arrows on the keyboard to move within the gallery. On cell phones use the keys on the screen.