The Cuban Revolution is also a Tourism Product
By Ivet Gonzalez (IPS)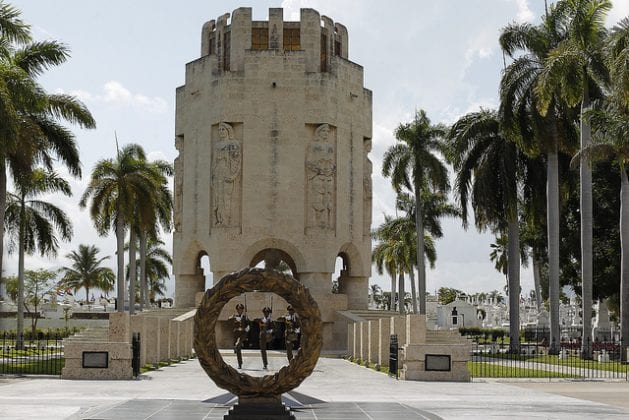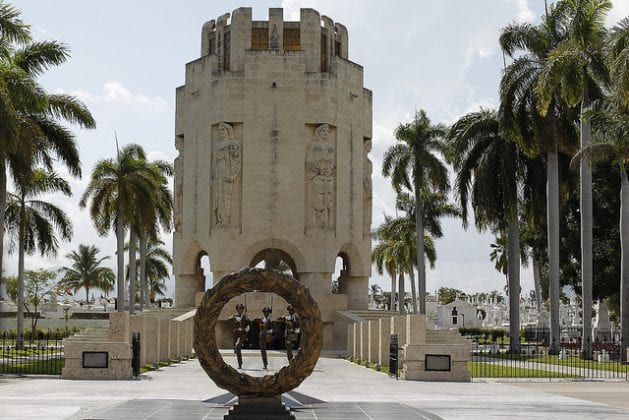 HAVANA TIMES – Monuments, battles scenes, colonial architecture and stunning natural landscapes all make up Santiago de Cuba's tourism potential. This city in the east of our island bases its tourist attractions on the history of the Revolution, which celebrated its 60th anniversary this year.
"On the whole, Santiago is known for being a city of History, that has had a lot to do with many of the country's important historic events," architect Omar Lopez explained to IPS. Lopez also heads the City Curator´s Office. Santiago is referred to in several ways as the "Capital of the Caribbean", "Heroic City" or "The Cradle of the Revolution".
Some ways of adding touristic and commercial value to icons such as guerrilla fighter Ernesto "Che" Guevara (1928-1967), other figures of the 1959 Cuban Revolution and Cuban patriotic symbols, have caused controversy (some of which are more recent), although this appreciation in value seems to be widely accepted in this country with a Socialist government.
In Santiago de Cuba there are those who try to break away from these preconceptions and contribute another point of view on the issue, at a time when different anniversaries from the emblematic historic event of 1959 are being celebrated, which continues to give rise to polarized reactions both on and off the island.
"The Cuban Revolution is world-renowned, as it played and continues to play an extraordinary role both within the continent and in global politics. We have to exhibit these historic landscapes and it costs a lot of money to maintain them," Lopez weighed in, who currently coordinates a team of 1,200 people.
Founded by Spanish conquistadores around a bay that has privileged geographical conditions, the city now has a renovated look ever since its 500th anniversary in 2015. However, it is still facing challenges in making the most out of tourism, which is the second most important sector in Cuba's economy.
"Santiago has many relevant landscapes which need to be worked on to give them the value they truly have. We are trying to do this in a sustainable way so that it is long-term and becomes established over time as a way to create revenue," the architect continued, with regard to a challenge for the second most important city in the country.
Local authorities and experts that IPS spoke with, agree that the province of Santiago de Cuba has great potential and it needs exploiting, but first, it needs to reorganize its tourism product, increase accommodations and diversify limited means of transport to get to the city and then move around within it.
"(National or international) tourism services have to be directed at exploiting historic values of the place," Odalis Jimenez says, the main expert at the Historic July 26th Museum, who also stressed the importance of national visitors, a group that is growing thanks to economic reforms.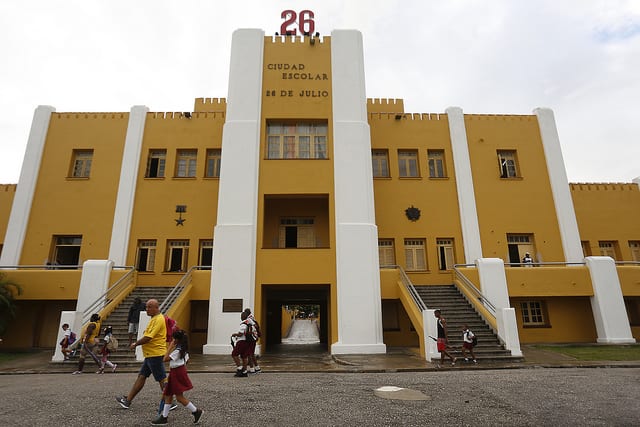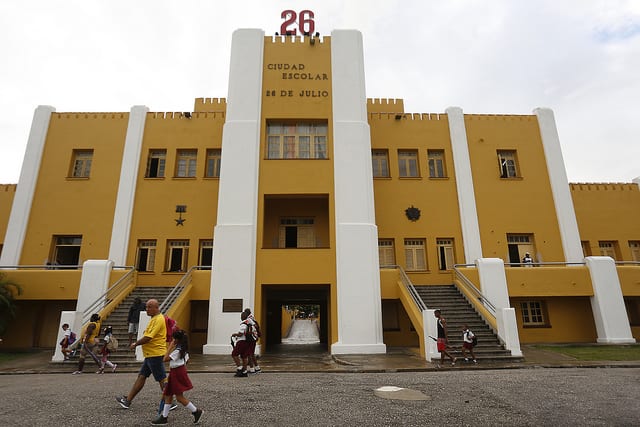 Surrounded by a yellow fence and with the red and black flag of the main movement that led to the Revolution's triumph on January 1, 1959, the museum where Jimenez works in located inside the former Moncada Barracks, which a group of young insurgents attacked (unsuccessfully) on July 26th 1953, but which kicked off the struggle against Fulgencio Batista's dictatorship (1952-1959).
"This is one of the most visited places in the city," the museum worker continued, who believes that this and other events linked to the historic leader of the Cuban Revolution, Fidel Castro (1926-2016), are attractive for tourism.
"Fidel's death and his presence in Santiago de Cuba has led to an increase in the number of visitors, while it fluctuates during the year as a result of peak and off-peak tourist seasons," the historian pointed out in regard to the impact that Castro's ashes resting in Santa Ifigenia cemetery has had.
Near closing time, on a rainy afternoon, three foreign tourists are walking around the installations where photos of these events are exhibited, as well as the artefacts that were used to torture Batista's forces. None of them wanted to be identified in this article or photographed by IPS.
"We have been traveling through Cuba for three weeks, through different cities. We came here because it was a great city," Arnau said, a young Spanish man who was traveling with a German girl called Verena.
"We came because we didn't know a lot about Cuba's history… We wanted to find out more, where it all began," he shared, after asking for their surnames to be omitted from this text.
In the last visitor-of-the-day's opinion, "Santiago de Cuba is a good place to explore Cuba's east. The city in itself is very interesting, as well as its nature." He stressed that he was more interested in "the history of areas around the Sierra Maestra," where the army headed by Fidel Castro camped.
The ideological polarization that hangs over the Cuban Revolution, both in a national and international context, can be an obstacle for tourists coming to this city.
Its 60th anniversary proved how this problem still exists as Cuban authorities in this city held great celebrations, while there was a bomb warning at an event planned in Chile and controversy on the internet.
However, this city has also been the backdrop and cradle of events and figures that have shaped Cuba, in a political to a religious sense.
"Here, you breathe History," self-employed Anabel Perez said, who lives in the interior province of Camaguey. "Everything is very beautiful and it's been very good for children to learn and see monuments such as Jose Marti's grave (1853-1895)," the woman said, who was walking down this city's streets for the first time, a city with 510,000 inhabitants.
Sweltering with the humid heat of Cuba's East, which the sea breeze sometimes scares away, the city is a mecca for national tourism because of its patrimonial and historic value, to admire the restoration work that so many people talk about and because it is en route to the National El Cobre Sanctuary, where Our Lady of Charity is worshipped, the patron saint of Cuba in Catholicism, who is also followed by worshippers of other faiths.
Local authorities contacted by IPS point out the fact that national and international tourism here are en par, even though this is a province where tourism doesn't figure among the main sectors of the economy.
This Caribbean island with 11.2 million inhabitants received 4.75 million international visitors in 2018, 1.3% more than in the previous year.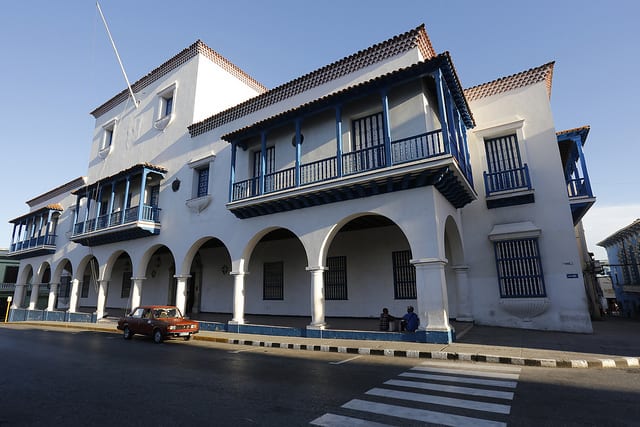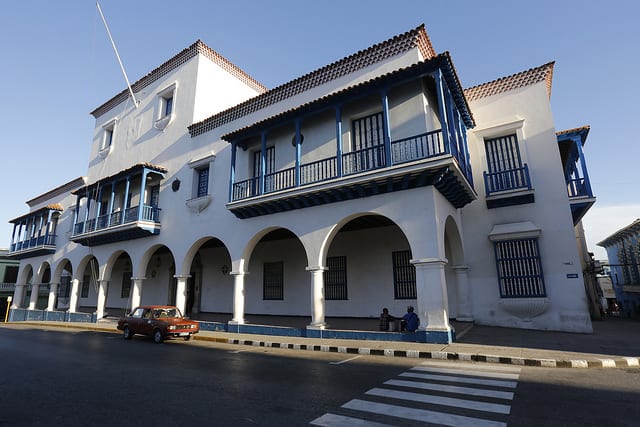 However, this figure was under the expected target of having 5 million tourists for the first time, in a sector that needs to become more diversified so as to hike up the average revenue per visitor.
Now, in a bit of a slowdown, the Caribbean island had been experiencing a boom in tourism since 2015, which the historic rapprochement between Cuba and the US contributed towards.
However, in spite of cooler relations between Havana and Washington ever since US president Donald Trump came into office, 639,000 vistors from the neighbor to the north were recorded in 2018.
Next to the city of Santiago de Cuba, the Guama municipality, which is the longest in Cuba, is having the same problems as the historic city with regard to exploiting tourism.
"There is a tourist route, but it needs to be organized better and promoted," mayor Eldis Hermida Benitez said. "We have historic sites and natural wonders such as waterfalls, mountains and wood extraction, which suit trekking holidays," she noted.