The Millions that Fly Out of Cuba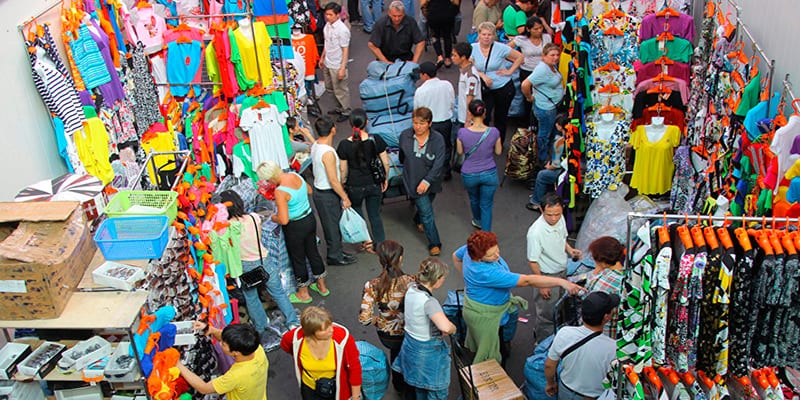 HAVANA TIMES — Tens of thousands of Cubans are traveling to Guyana every year to "import" products worth 145 million USD. There is so much traffic that a Caribbean airline decided to create an air route between the two countries, reports El Pais newspaper from Spain.
It's hard to confirm just how many Cubans are traveling there but the president of Fly Jamaica, Ronald Reece, gives us a clue when he says that they started direct flights because "there are many Cubans who come here to buy. Guyana is one of the few places they can do this without needing a visa to travel."
These "importers" aren't spending either of the two Cuban currencies in Guyana. In order to buy in that country, they need to come with their pockets full of hard currency, USD or euros are leaving the national economy, in one way or another.
The same thing happens in Russia, where the influx of Cuban buyers is such that some markets have signs in Spanish which are specifically directed at Cubans. There is also a network of hostels where they can stay and a transport network to take them to markets.
Mexican airlines have tried to limit the number of packages they can carry and the weight of these, but without much luck. In the end, there are two lines at the airport, one for people who are coming with a suitcase and the other for people who are carrying air conditioning units, TVs or car parts.
You can constantly hear the Cuban accent on the streets of Panama's duty-free zone and Cubans have staff who exclusively attend to them at the most important stores, sellers who know Cuban Custom regulations down to a T.
Companies responsible for sending containers from Panama to the island have large spaces with scales, so that Cubans can repack what they bought until they have dozens of packages that weigh the maximum allowed so they don't have to pay taxes on them when they enter their country.
A few years ago now, the manager of the Colon duty-free area in Panama, Manuel Grimaldo, revealed a surprising fact: "This informal Cuban market that comes to Panama currently represents 100 million USD more or less in purchases made within this Zone alone."
Thousands of people also travel from Cuba to Haiti looking for merchandise and traders wait for them there with open arms. They have even opened hostels for Cuban buyers to stay at, where daily lodging with breakfast included costs just 10 USD.
Between Panama and Guyana, Cubans spend approximately 250 million dollars per year and if we add what they spend in Haiti, Russia and Mexico, we could be talking about 600 million. This would be the striking figure that leaves Cuba in tens of thousands of Cubans' pockets, who dedicate themselves to importing freelance.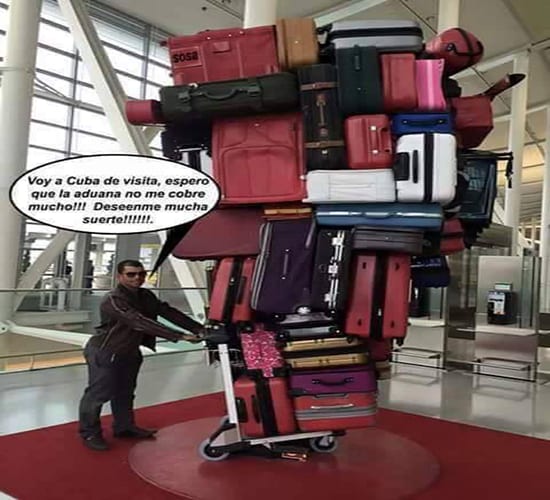 These products are then sold in pesos on the island and not in dollars, and so the sellers need to get their hands on hard currency in Cuba again in order to pay for their next trip. In a nutshell, hundreds of millions of hard currency monies are leaving Cuba every year to benefit traders in other countries.
The US forms part of another equation, the smuggling business that operates linked to family remittances. A large part of the dollars that emigres send are used to buy merchandise in Miami, which when sold on the island generate much-needed CUC in order to pay relatives.
Most of this merchandise enters as smuggled goods, without paying taxes to the State, whether that's because importers know Customs regulations in great detail and use them to their favor or because they know someone in Customs who "works" in their favor.
The one responsible for upholding and feeding this business is the State, there's no doubt about that, with its chronic shortages of products, 240% tax that is applied to items for sale, the poor quality of imported mechandise, lack of variety and even bad taste of many of them.
Cuban importers have nearly always been a hideout for corruption, managers leave their offices in handcuffs every once in a while. Some former employees admit to having charged tens of thousands of dollars in commission fees or holidays in exchange for signing contracts.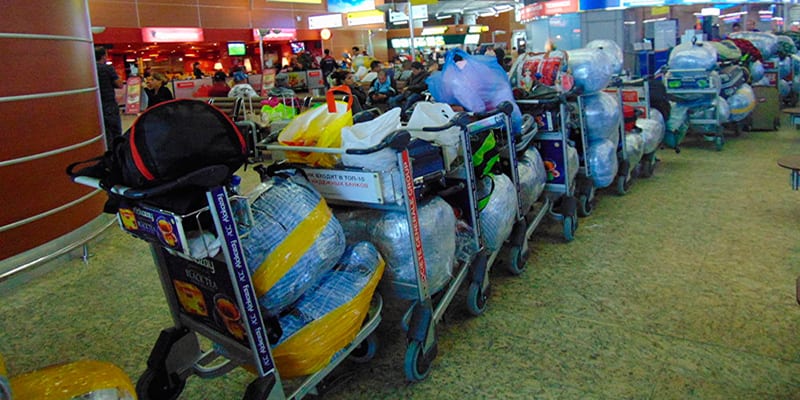 The country needs to organize its national trade so that the bulk of hard currency stays within the national economy. We already know that private business people are more efficient when it comes to importing, among other things, because they carry out an in-depth study of the market before buying.
There are even people who sell via catalogues so they already know what they are buying before they set foot outside of Cuba. They ask for the products by email and travel to pick them up when they have enough orders that allow them to cover their expenses and make a profit.
Up until now, repression and restrictions haven't managed to stop this trade and it will be hard for them to do so while basic demands still aren't being met. If the Cuban government wants a different result, it would be a good idea for them to come up with different solutions.