The Most Significant Changes in the New Cuban Constitution
By Guillermo Nova (dpa)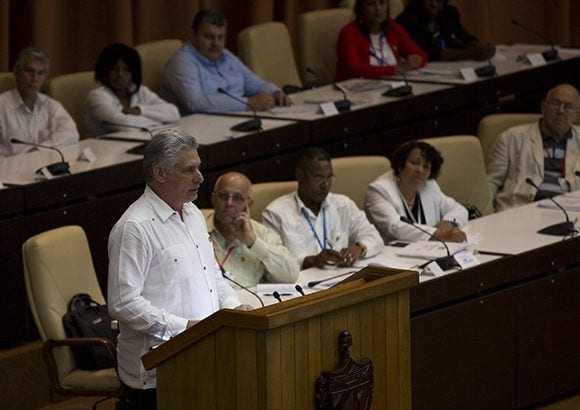 HAVANA TIMES – The Cuban legislators approved on Sunday the draft text that will reform the current Constitution of 1976, in the middle of the Cold War. It seeks to support economic reforms and a new institutional framework more in line with the current reality of the island.
The text will be discussed for three months by the population in neighborhoods and workplaces and must be ratified in a referendum. Here are some of the key aspects that will be introduced in the new text:
Recognizes private property
The economic reforms undertaken by Raúl Castro (2008-2018) opened the way to self-employment, which today occupies more than half a million people and represents 13 percent of the national economy. A percentage of these actually run small and medium size businesses. They were in a sort of legal limbo since the 1976 Constitution only recognized state property and the agricultural cooperative. Now the reformed text will include a new article recognizing "other forms of property such as the cooperative, mixed property and private property."
Abandons the term communism
The political, social and economic system of Cuba will continue to declare itself socialist but will eliminate from its text the slogan of working to "advance towards a communist society." Despite this modification of the Constitution, the Communist Party of Cuba (PCC) will continue to be recognized as the only legal political organization in the country.
Term limits
To institutionalize the politics of the country and move away from the personal mandates of the past, the Constitution will now stipulate that presidents can hold office for a maximum of two five-year terms.
Foreign investment
The reformed Constitution recognizes that foreign capital is not something of the moment to alleviate problems, but instead an important element of development for the takeoff of the national economy. Cuban authorities have said that the country has to attract more than 2.5 billion dollars a year to grow.
Same-sex marriage
Until now, the Constitution only recognizes marriage between men and women, while the new Article 68 will say that it is between people, without further specification, in response to the demand of the LGBTI community. The evangelical churches oppose the measure.
President of the Republic
Until now there is no president of the Republic and the head of state is exercised by the president of the Council of State, which is an organ of Parliament. To aspire to the new position a candidate must have a minimum of 35 years and maximum 60 years of age, have been born in Cuba, and not have dual citizenship.
New territorial and State administration
The Provincial Assemblies are eliminated, and provincial governments will be created, led by a Governor appointed by the National Parliament. It will also create the figure of the prime minister, eliminated in 1976, who will be in charge of leading the Council of Ministers.