The Ups and Downs of Visas for Cuban Citizens
As of August 1st, Canada began resuming some immigration procedures again, after the suspension of most of its Embassy's services in Havana, last May.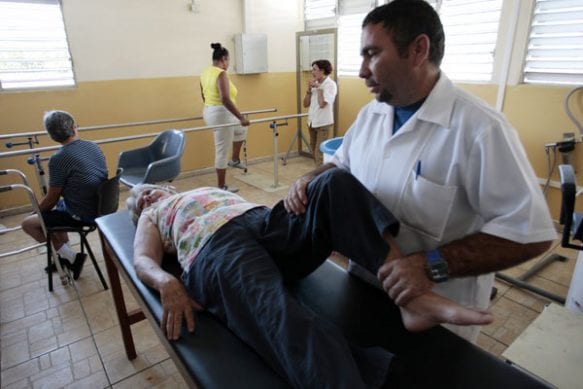 HAVANA TIMES – While Canada will resume some of its services at the Embassy in Havana so as to facilitate immigration procedures for Cuban citizens, other countries such as Panama and the US, are adopting new measures to limit travel outside the Caribbean island.
According to Immigration, Refugees and Citizenship of Canada, fingerprints, photos and passport services resumed again as of August 1st, allowing citizens in Cuba to apply for visas.
These measures don't mean to say that diplomatic services have been reestablished, but "they will facilitate Cubans' travel to Canada and make the process a lot faster, easier and less expensive for applicants," Prime Minister Justin Trudeau's government announced.
Travel visa applicants, applicants for work or study visas in Canada, as well as people hoping to adhere to the permanent residency program under the economic class and family schemes, must continue to apply online.
The latter will still need to travel to visa offices in Puerto Espana, Trinidad and Tobago or Mexico City, as they need to have a medical examination and attend a series of interviews.
In May, the Canadian government suspended the majority of services at its Embassy in Havana, after it reduced its diplomatic personnel and adjusted its mission programs in January, following the report of some diplomats suffering health problems as a result of alleged "sonic attacks".
These ailments were also reported by some twenty US diplomats and their family members and yet, the mystery remains unsolved, two years after the first reports. The Cuban government repeats that it had no involvement in said incidents and that it fully complies with protection protocol for all accredited diplomatic staff.
Panama puts the brakes on tourist cards
On July 24th, Panamanian authorities temporarily suspended tourist cards.
The decision threatens hundreds of Cuban citizens and business owners who found Panama to be a nearby and cheap destination for so-called "shopping tourism", a source of supplies for the private sector and to make up for the local population's demand of consumer goods, which the government companies fail to stock.
Panama's National Immigration Service (SNM) tweeted that the measure was the result of a review of tourist entry procedures.
Nevertheless, it explained that stamped visa cards would carry on from March, which are valid for five years, allowing Cubans to enter Panama as tourists on multiple occasions.
The tourist card cost 20 USD and allowed Cubans to stay for 30 days in Panama, coming into effect in October 2018, with the aim to encourage shopping tourism.
The suspension sparked concern at the Association of Users at the Colon Free Trade Zone, the largest in the continent, who warned about possible consequences for Cubans' economic and tourism activity there.
But, on July 29th, a statement by Daniel Rojas, the president of this organization, announced that an understanding was reached about the matter after a meeting with immigration authorities, and that they were guaranteed Cubans would continue to be able to apply for stamped visa cards.
Different sources estimate that some 300 Cuban tourists travel to Panama every day, who stay for 3 or 4 days on average and spend some 20 million USD per month on goods to send back to Cuba.
Visas for the United States severely restricted
On July 26th, the US government announced restrictions on visas being granted to Cuban officials who are linked to medical missions, which might even apply to their closest relatives.
Up until now, the list with names of those who might possibly be sanctioned remains unknown.
In March, the US government reduced the validity of the five-year B2 visa to just three months for Cuban citizens, with single entry only, a measure that has particularly affected those who applied for this visa so they could enter multiple times to visit relatives, go to doctors' appointments, holiday and shopping trips.
Ever since visa applications ceased to be processed at the US Embassy in Havana in 2017, as a result of the alleged "sonic attacks", Cuban citizens have to travel to a third country in order to apply for immigration services, thereby making this redtape even more expensive and without any guarantee that their application will be accepted.
The White House maintains that the Cuban medical mission program in other countries is labor exploitation and rife with coercive practice. The Cuban government denies such claims and defends the solidary nature of medical cooperation efforts that 55,000 Cuban doctors are providing in 67 countries.
Cuba's export of skilled professionals, including doctors, is one of the main sources of revenue for the island, bringing in almost 8 billion USD, and according to the government, allows repair works of hospitals and polyclinics, as well as keeping health services free, with universal access, in this country of 11.2 million inhabitants.
Cuban authorities warn that US lawmakers are trying to reinstate the Cuban Medical Professional Parole Program, which targets Cuban health professionals who leave their official missions in third countries.