Traveling by Cuba's Highways
Photo Feature by Caridad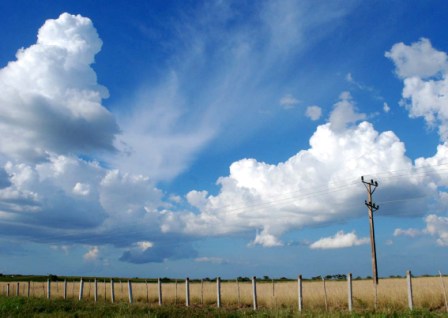 HAVANA TIMES, August 14 – It's been the theme of many movies, perhaps because so many people find it exciting to travel down long highways in their cars heading from one state to another, from one province to another, or from one country to another.
As I live on an island, what I've visited is each one of its provinces. Sometimes I've traveled in Chinese Yutong buses, sometimes in some not-so-uncomfortable car; or sometimes in a Russian Moskovich – into which water gets in when it rains, or smoke from the exhaust, or only the smell of gasoline.
Just the same, there's always something worthwhile to look at on the other side of the window, though the landscape along the national freeway (still incomplete) can become monotonous, enough to put you asleep for a couple of hours if the trip is from Havana to Santiago or Granma.
In any case, there are also the clouds, that don't believe in the poverty of a savanna almost devoid of trees, or in the narrowness of a highway that cries for widening.
And there's no shortage of those people who always travel in the worst conditions, those who don't even desire to leave their province or those who find no reason to leave.
They have prohibited traveling long distances at night because of the high risk of accidents. Still, it's common to see all types of animals at day or night that mimic travelers, all types of birds that mock our slowness.
In each province one can find a sunset different from the other, and each province has its peculiar way of welcoming its visitors.

Click on the tumbnails below to view all the photos in this gallery