Undocumented Nicaraguans in the USA: Fear and Paranoia
First of three segments about the hopes and fears of undocumented Nicaraguans under the government of Donald Trump.

by Danae Vilchez  (Confidencial)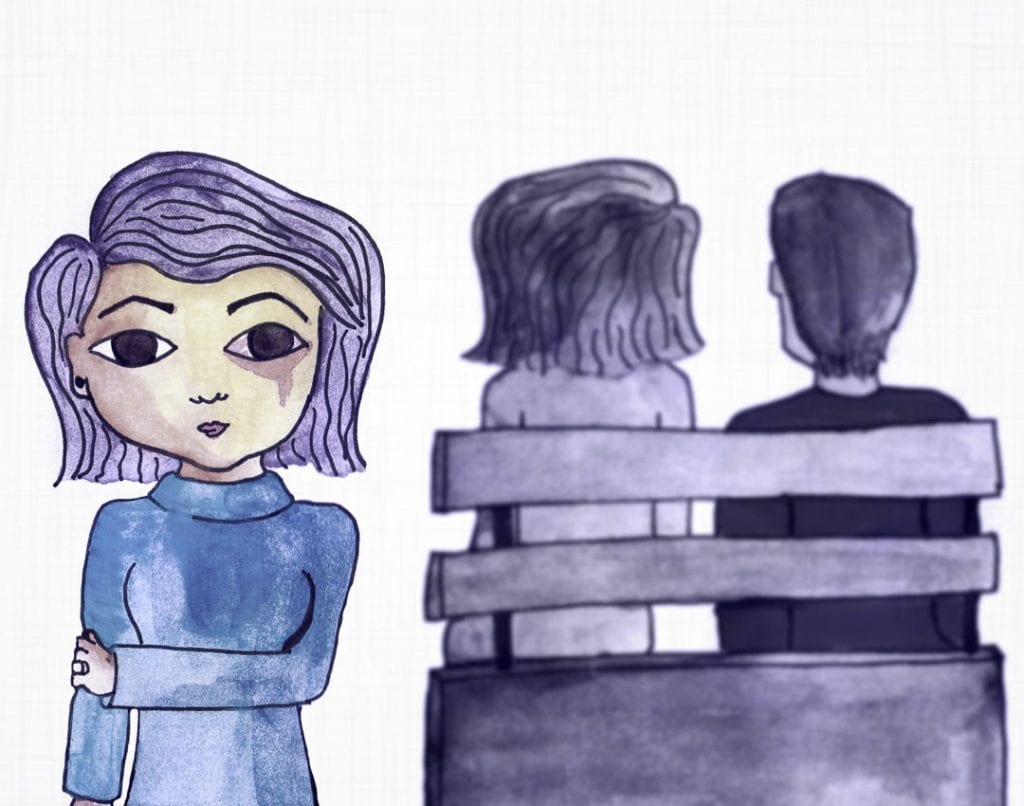 HAVANA TIMES – Jazel. 44 years old.  Undocumented.  Survivor of domestic violence
Jazel – this is her real name – has no home, or work, or money. For almost four months she's been surviving however she can, wandering the streets of New York, in search of some way to subsist. She escaped a toxic relationship with a Puerto Rican who attacked her physically and psychologically. She's Nicaraguan but has lived in the United States for 4 years.  She forms part of the statistics of the undocumented.
For the moment, she doesn't know what fate has in store for her next, but she's clear that she won't let adversity get the better of her.  She entered the country on a tourist visa, but has already violated the established period of stay and her status is now irregular. She's living temporarily in a small space that an acquaintance helped her get while she tries to resolve her complicated situation.
When she arrived in that country though, she had great hopes of being able to realize her "American dream." She had only one goal in her head: work hard to be able to buy a house in Nicaragua so that she and her two children could live there. She had been working as an English teacher in Managua, and later as the human resources assistant in a "maquila", but her salary wasn't enough for a house.
Her children were already teenagers, and she decided to go to the United States. At first, she had help from one of her sisters who was living there, but a short time later this relative turned her out on the street.  She found herself alone in a strange country. With great difficulties and few people she could trust, she survived doing exhausting work where she was also mistreated by her employers.
"When they see that you're an immigrant, they take advantage of you. I got up at five in the morning and at one in the morning I'd still be on my feet – taking care of three children, cleaning the house and in the end it was never enough for them.  I was going from one place to another. I went through the trials of Cain," Jazel told Confidencial.
Awhile later, she managed to find work in a restaurant and have some employment stability. During this time she met the man who would become her husband, a Puerto Rican who was older and was extremely "attentive" to her.
They began a friendship, since Jazel – who at that time was 42 – didn't feel ready for a relationship.  But little by little she his attentions conquered her heart.
"He would write to me; we were friends. I was working and beginning a relationship with that person.  I felt supported, until the moment came when he conquered me with all the details.  He was always there for me, and after many months of friendship our relationship became romantic. That lasted three months, because after that he pressured me to marry him," Jazel recalled.
They married and began to live together.  He promised her that he'd help her get her US citizenship, but told her they should wait a while before beginning the paperwork. Meanwhile, the relationship turned more poisonous and his physical aggressions began.
"He didn't want me to visit my friends; he was always criticizing me – the way I dressed, my accent; he said that no one could understand the Spanish I spoke, that our food wasn't fit for a pig.  He was always criticizing my culture, he was always making fun of me, even in front of people," the Nicaraguan expressed.
She was isolated from the few people who she saw socially, and her husband even caused her problems at work. He would come to scream at her at the place where she worked, and she had to stop working there. Though he said he intended to help her to legalize her immigration status, Jazel later discovered that his real plans were different.
"He went so far as to hide my passport, and he kept telling me that we should wait to start the process of citizenship.  I shut myself off from everybody and was living like in jail.  The first year the attacks were just emotional, but then in the second year he went so far as to beat me," the woman stated.
Her marriage lasted two years. The last time he attacked her physically, she escaped and fled to the house of the only friends she had left.  They advised her to denounce him to the police.  That was four months ago, and the start of another complicated voyage.
With a lesion on her back and without any money, she was referred by therapists to organizations that help women who have suffered domestic violence. She applied to live in temporary shelters, but these favored women who have small children. Jazel was left on the street with the homeless shelters her only option.
These places have very strict policies and only offer a space to sleep at night and some food.  The person has to spend the rest of the day in the city, in hopes of returning the next night.
"I had to get out at eight in the morning and wait in the streets in the cold, with my bag and a little suitcase.  I didn't want to visit the people I knew, because I felt shame and fear. I had never told anyone what I was living through with my husband. In one of the shelters, they stole $3,800 from me – the savings for my house in Nicaragua," Jazel said.
The menace of deportation under Trump
Her situation has now stabilized somewhat: she has a place to live, and her case is in the process of revision by immigration authorities.  Although she was married to a citizen, she's not exempt from being deported since the Police have still not ruled on what will happen with her.
"I'm still undocumented. They're investigating whether the relationship I had with that person and my marriage to him were legitimate. If they think so, then they may accept my case, but with this situation, the pressure they've put on immigrants, they're not in any hurry; this is going to take a long time," the Nicaraguan stated.
Right now, Jazel says she's more concerned about her economic situation. With the arrival of Donald Trump to the presidency of the United States, things for the undocumented have become even more complicated.
"With this new government the atmosphere has changed. Everyone asks you for your papers. It's frustrating to me, because I haven't been able to find work for that reason.  I'm living like many who are here, with a lot of fear.  I've seen how people have left their jobs, they don't take their children to school, people don't want to spend money on anything in order to have some money –according to them – in case they're deported and have to return to their country," Jazel declared.
For her, despite all the hard times, returning to Nicaragua is still not an option. The idea is rooted in her head not to return until she has money to buy her house. If there's one thing she's sure of, it's that she doesn't want to give up.
"At some points, yes, with all the things that I've been through, I've thought about returning to Nicaragua, but I'm afraid of going back empty-handed.  I don't have anywhere to live there, I don't have a place to be, I don't even know if I could get work. For those reasons, I don't want to return."
The worsening of the actions on the part of Trump's government against the undocumented immigrants has spread fear and anxiety through the communities, especially the Latino neighborhoods.
According to official data, there are at least 11 million undocumented immigrants in the United States.  Data from the Migration Policies Institute indicate that over 3 million of them are from Central America, and another 6 million are Mexicans. In total, Latinos represent some 17% of the country's population, some 55.2 million people.
For undocumented immigrants like Jazel, immigration reform or a change of attitude on the part of the government would be very beneficial, not only for those who, like her, are without papers, but also for the entire population in general.
"The only thing I'd ask of him is that they would let the people who are here and want to work and who haven't come to do anything bad have work permits. They only pay us even a small part of what they pay the citizens, and we too pay the taxes.  We don't even make six dollars an hour, and the real minimum wage is twelve and up to 15 dollars."
"We do the work that the residents and the citizens, don't want to do, sometimes at a third of the real price," the Nicaraguan concluded.