USA Pitchers, Shoddy Catching, Sink Cuba
In five game friendship series
by Peter C. Bjarkman*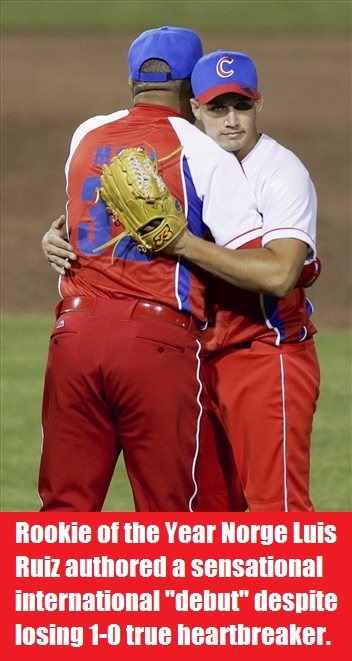 HAVANA TIMES — This year's renewal of the long-anticipated Cuba-USA "friendly series" has looked pretty one-sided if one stares only at box scores or printed game results. Four straight nail-biting one-run losses at the hands of the American collegians is certainly not what either the collective Cuban fandom or the Cuban Federation baseball brain trust had in mind.
Despite the fact that all four games have gone down to the final pitch and that fans on the scene have been treated to nightly thrilling and highly competitive games, for Cuban baseball boosters the results have had to be disappointing to say the least.
Of course the unfolding scenario has perhaps not been all that surprising, especially given the strength of the Team USA pitching staff – an arsenal of talented arms boasting at least a half-dozen surefire MLB first-round draft picks.
And the results have borne out a warning I signaled in my earliest pre-series article two weeks back, when I headlined that "Cuba Promises Less Hitting and More Pitching on USA Friendly Tour" (July 13, 2013). Rarely have my own words proven to be more disappointingly right on target.
One highlight feature of the week has been a pair of back-to-back tie-breaker games that introduced North American fans to the vagaries of international baseball rules and surprisingly also revealed Cuba's inexplicable inability to handle the tie-breaker scenario that has been practiced all season long during the National Series back home.
The opening-night 11-inning thriller in Des Moines was repeated 24 hours later in Omaha's Werner Stadium when for a second straight time Victor Mesa's club squandered an excellent 7-inning starting pitching effort from Freddy Asiel Alvarez and yet another creditable relief performance by Noelvis Entenza. In the end lame defense opened the door for the opportunistic Americans via a passed ball by Lorenzo Quintana in the fourth and an error by José Fernández in the seventh that together allowed the game to stretch to extra frames for a second straight night.
Despite permitting the feisty Americans to get back into the contest in the late going and then yielding a single Schiller-Rule run in the top of the tenth (a bases-loaded sacrifice fly by Kyle Schwarber doing the minimal damage), Cuba was nonetheless perfectly positioned to walk off with victory in the home tenth.
After José Fernández sacrificed Campillo and Varona to second and third, Mesa had his two best sluggers positioned to deliver a game-winning blow. But Yasmani Tomás went down swinging and Yulieski Gourriel rolled harmlessly to third. If there has been a truly deep disappointment so far this week it has been the Cubans' collective inability to plate a single needed tally during three straight cracks at the Schiller Rule extra inning format. Rarely are Cuban teams ever blanked in the tie-breaker format that is practiced on a regular basis in domestic league games.
If the opening two losses were bitter pills, it was in Game 3 that things really reached rock bottom for the frustrated island contingent. Rarely has any Cuban national team lost four straight games in international competitions. Even more rarely have Cuban squads pitched so well and so consistently and yet come away with so little to show for such maximum effort.
On Saturday night in Omaha last season's Cuban league rookie-of-the-year Norge Luis Ruiz authored one of the more sensational international debuts in recent memory only to drop a series-deciding 1-0 game that would have been won on almost any other night.
The 19-year-old Camagüey prospect struck out 11, walked but two, and allowed a mere three hits over 7.1 brilliant innings; in the process Ruiz left several dozen MLB birddogs buzzing about his command of the strike zone and his mastery of the game pace.
There was little dispute that Ruiz displayed pitching savvy well beyond his raw years. But the effort all went by the wayside when Mike Conforto's sacrifice fly in the fourth provided the Americans with all they would need on the night. Cuba's lame offense was at the same time stymied all evening by starter Brandon Finnegan and a trio of relievers who combined to strike out eleven, including long-ball threats Yasmani Tomás (3) and William Luis Campillo (2) on five different occasions.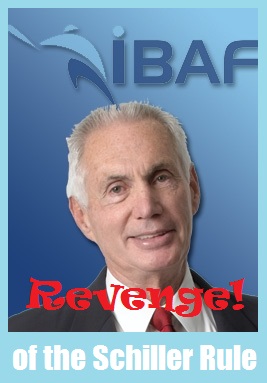 With the series now already decided and the extent of the embarrassment being the only unresolved issue, the suffering continued in almost identical form when action moved eastward to Cary, North Carolina on Monday night.
Game 4 was more of the same all-too-familiar scenario with sloppy backstop play by Lázaro Herrera costing the Cubans a fourth straight game that by all counts should again have ended up in the win column.
It looked this time like a corner would be turned when starter Joel Suárez opened with four no-hit innings (despite walking six) and the Cuban bats finally came to life to plate a pair of go-ahead tallies in the home third. An RBI double to right center by Iriat Chirino followed by a run-producing single by José Fernández produced an early end to the evening for USA starter Erick Fedde and it finely looked like the Cubans would take control.
Then once again the roof suddenly fell in thanks to atrocious backstop play on the part of Lázaro Herrera in the fifth. Disintegration began when Skye Bolt walked and moved to third on an attempted steal which saw Herrera's resulting throw sail wildly into center field. After Trea Turner received a free pass Joel Suárez was removed (still not have surrendered a single hit) in favor of Ismel Jiménez who quickly yielded a deadly triple to Alex Bregman that knotted the game at two.
Bregman then trotted home with the tie-breaker on Herrera's second major gaff of the frame, a pass ball that rebounded off the shin guards of the snake-bitten backstop.
What at first looked like a wake-up night for Cuban bats quickly evaporated after the ill-starred fifth, when a succession of five American relievers (none working more than one-plus innings) kept Cuban batters handcuffed the rest of the way.
Struggling Yasmani Tomás (who now looks like a mere shadow of the slugger that manned right field three weeks ago in Rotterdam) struck out for the fourth and fifth times in the last two nights before being removed for pinch-hitter William Luis Campillo in the fifth. Squandered singles by José Fernández in the fifth and Yurisbel Gracial in the sixth were the only brief flickering signs of a waning Cuban attack with the game squarely on the line down the stretch run.
The series finale scheduled for Tuesday night at Durham Bulls Park provided the beleaguered Cubans with one final opportunity to break the noisome string and thus avoid a second series whitewashing parallel to the one suffered in Millington, Tennessee 18 years in the past. But that didn't happen as Cuba lost by a score of 5-3 after been down 5-0 to give the USA a perfect series.
The clean sweep for the Americans was not a first, since that scenario already played out back in 1995 in Millington when the Americans walked off with four straight over a Cuban squad featuring such notables as Germán Mesa, Omar Linares, El Duque Hernández and Orestes Kindelán and managed by Jorge Fuentes.
The only other two series whitewashings among the dozen historic meetings were authored by the Cubans in 1989 (Havana, six games) and 1994 (Millington, 2 games). Overall at the moment Cuba still holds an overall game-by-game advantage, winning 34 and losing 27 of the 61 total games played. The full series-by-series results have the Cubans capturing 8 "topes," the Americans 3 (including this year), and the 1991 affair ending up in a three-games-apiece deadlock.
Cuba – USA Collegiate National Team Series Summary
Series #1 (July 16-21, 1987) Locations: Cuba (Havana, Artemisa) Cuba 3, USA 2
Series #2 (August 6-14, 1988) Locations: USA (Millington, Indianapolis, Tidewater, Richmond, Charlotte) Cuba 4, USA 2
Series #3 (July 9-17, 1989) Locations: USA (Millington) and Cuba (Havana) Cuba 6, USA 0
Series #4 (July 6-14, 1990) Locations: Cuba (Havana) and USA (Millington) USA 2, Cuba 1
Series #5 (July 6-14, 1991) Locations: USA (Millington) and Cuba (Santiago de Cuba) Cuba 3, USA 3 (tie)
Series #6 (June 30-July 7, 1992) Locations: Cuba (Holguín) and USA (Denver, Minneapolis, Millington) Cuba 5, USA 2
Series #7 (July 28-August 5, 1993) Locations: USA (Wichita, Millington) and Cuba (Sancti Spíritus) Cuba 4, USA 3
Series #8 (July 29-30, 1994) Location: USA (Millington) Cuba 2, USA 0
Series #9 (July 29-August 1, 1995) Location: USA (Millington) USA 4, Cuba 0
Series #10 (June 29-July 4, 1996) Locations: USA (Zebulon, Columbia, Chattanooga, Knoxville, Norfolk) Cuba 3, USA 2
Series #11 (July 5-9, 2012) Location: Cuba (Havana) Cuba 3, USA 2
Series #12 (July 18-23, 2013) Locations: USA (Des Moines, Omaha, Cary, Durham) USA 5, Cuba 0 
—–
(*) Peter C. Bjarkman is author of A History of Cuban Baseball, 1864-2006 (McFarland, 2007) and is widely considered a leading authority on Cuban baseball, both past and present. He reports on Cuban League action and the Cuban national team for www.BaseballdeCuba.com and also writes a regular monthly Cuban League Report for www.ibaf.com. He is currently completing a book on the history of the post-revolution Cuban national team.