Video Sheds Light on Cuba Sackings
By Dalia Acosta
HAVANA TIMES, June 30   (IPS) – In another demonstration that it is impossible to hide anything in this socialist Caribbean island nation, the hottest video in Cuba today appears to show President Raul Castro's determination to root out certain vices and disloyalties, regardless of the rank of the people involved.
While details of the scandal spread rapidly by word of mouth, not much is being said about the lessons arising from what was undoubtedly one of the most difficult situations faced by the Cuban government since the June 2006 retirement of former president Fidel Castro for health reasons.
As told to IPS by several activists of the Cuban Communist Party (PCC), Raul Castro's moves were aimed at eliminating "test tube" leaders, a term that refers to young people who moved quickly from youth organizations to powerful positions, and at putting an end to parallel structures of power in order to strengthen the country's institutions.
The president has also made it clear that he does not expect his ministers to be asking him what they should do at every turn, but to follow regulations and carry out the tasks entrusted to them, and report to him after reasonable periods, which according to his experience in the armed forces could be every six months.
With such pointers, President Castro is emphasizing a personal style of leadership which, ever since his appointment as interim president, has sought greater efficiency, the decentralization of functions and decision-making and meticulous consideration of each and every decision before it is taken.
The video mentioned above is now being viewed by thousands of activists of the PCC and the Young Communist League (UJC). It is widely associated with the dismissal of former vice president Carlos Lage and former foreign minister Felipe Perez Roque and also tarnishes a large group of the country's former high officials.
These include Carlos Valenciaga, Fidel Castro's former personal secretary, former vice president of the Council of Ministers Otto Rivero, former PCC international secretary Fernando Remirez, and the formers ministers of basic industry and trade, Martha Lomas and Raul de la Nuez, respectively.
Disloyalty, erratic behavior, dishonesty and abuse of power are the main charges against those involved, several of which were mentioned by the Cuban president himself at a March 2nd meeting of the PCC's Politburo, which was filmed for the video.
Plan Pajama or Low Profile Jobs
But as far as is known no extreme measures have been taken against the accused, beyond dismissal or release from their duties.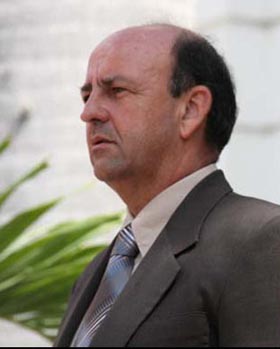 While several witnesses say that Lage is cooling his heels at home, put on what for decades has been known locally as the "pajama plan", Perez Roque is working as an electrical engineer in a factory, Lomas is working at a pharmaceutical laboratory and Valenciaga is employed at the National Library.
Those who attend the video showings are instructed not to take anything in with them, such as recording equipment of any kind, and the authorities have managed to prevent any leakage of the material for months. But the wide distribution of the video suggests the government wants its contents extensively divulged among the population.
Some persons have even said that they went to see the video knowing that they could not record it or take notes, but were allowed to tell others what they saw. "It was obvious. And it is right that it should be known that there are some things that cannot be done with impunity," one member of the PCC told IPS.
Nevertheless, some feel the Cuban people have a right to more information, and ever since Lage and Perez Roque were dismissed, many sectors have been calling for a full account. They expected at least a detailed editorial in the official newspaper, Granma.
Carlos Hernandez, a Kingpin in the Case
The video portrays private meetings and parties, and contains recorded telephone conversations and other documents gathered in the course of an investigation which gradually involved people in high government positions, through their connections with a trade representative for the Basque Country province in Spain, an Italian businessman and a "disgruntled" Cuban.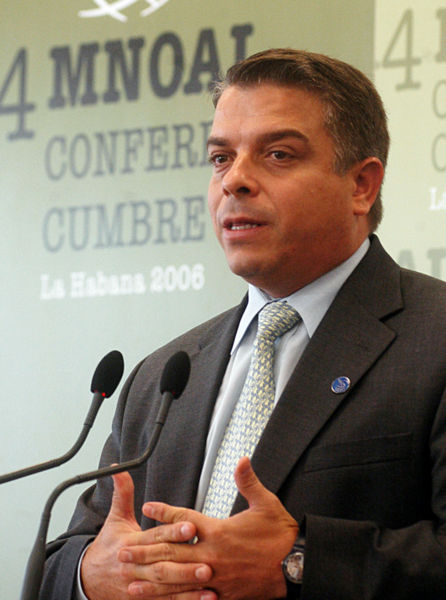 Conrado Hernandez, perhaps the most notorious case, was from his youth a close friend of Lage's. He used this friendship with the vice president to become the head of the Cuban office of the Society for Industrial Promotion and Reconversion (SPRI), an agency of the Basque provincial government.
But beyond his role as a businessman, Hernandez is accused of collaborating with Spain's National Intelligence Center (CNI). Although Madrid has denied this, it took measures among the embassy personnel in Havana after the scandal came out.
As a spy, Lage's lifelong friend Hernandez obtained information about investment priorities, the health of Fidel Castro, Cuban predictions for the Basque elections, and, apparently the last straw, the designation of Jose Ramon Machado as first vice president in the February 2008 elections.
Lage was again implicated by his cousin Raul Castellanos Lage, who worked for Carlos Aldana's team until he was dismissed in 1992. Aldana was the head of the ideological division of the PCC Central Committee, and was regarded as Cuba's "number three."
Although he went on to work as an adviser at the Cuban Institute of Cardiology and Cardiovascular Surgery, Castellanos was resentful about his dismissal and often criticized the Revolution in public. This led to an anonymous tip against him, and a secret service investigation.
The evidence presented by President Castro, after each denial or evasion by the accused, includes a recorded conversation in which they mock the historic leaders of the Revolution. Castellanos even says he wishes first vice president Machado were dead.
On the video presented by Castro, silence was the only response of the participants, including Lage.
Last but not least, especially because of the potential implications for national security, is a case which, had it proved successful, would have meant handing over all rights to use Cuban ports to a foreign businessman.
Although Lage's approval for the plan is not explicitly proven, several Party activists affirm that it was generally understood that there were no problems with Alfonso Lavarello, the Italian businessman involved; Lage had given the go-ahead on the deal, and everything had been authorized.
So it was that, without proper verification and control, a number of ministers signed the contract, in which the bulk of the earnings were allocated to the foreign businessman. Cuba subsequently cancelled the deal and now faces a lawsuit for millions of dollars.
As the video continues to circulate, and people retell hackneyed jokes about hidden microphones all over the place, the question that remains unanswered is why relatively respected leaders took to behaving as if their positions of power made them automatically unassailable.