Wake Up Cuba Baseball Fans!
Peter C. Bjarkman (*)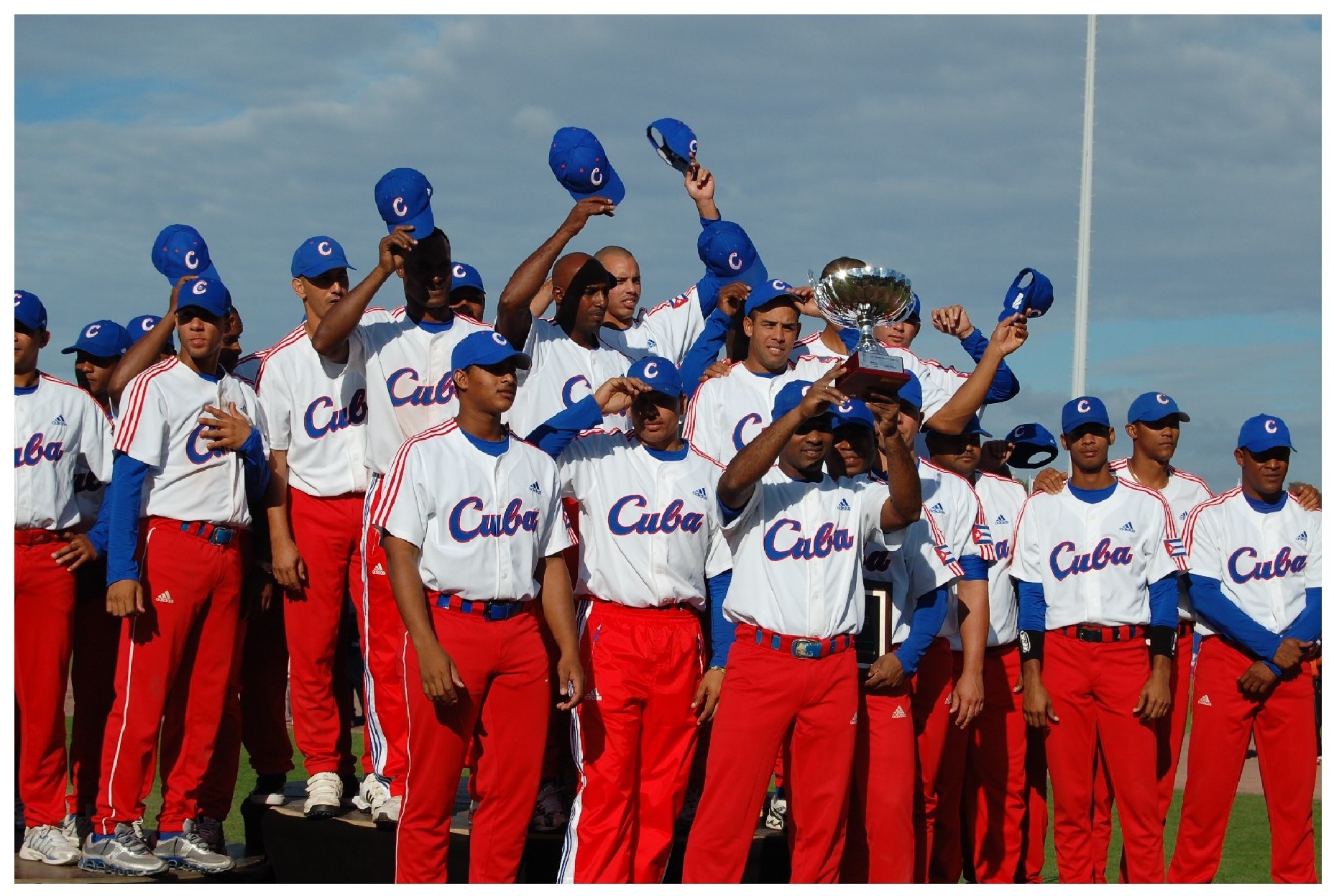 HAVANA TIMES, Oct. 22 — The people of Cuba own a beautiful baseball, pure in its concept and artistic in its execution. Unlike its North American and Asian professional counterparts, the Cuban League version of the sport is played far more for pride and passion than for the tarnished purposes of supporting a highly profitable commercial enterprise. Cuban fans not only witness major league style talent in their own backyards but also enjoy a truly unique experience of rooting for hometown teams that actually consist of homegrown athletes—ballplayers born in the local village and not merely rented for a season or two before they peddle their talents on the open market to some other bitter league rival.
Cuban fans—despite a sagging island economy—can still walk to the downtown stadium, purchase a prime location ticket for a mere pittance, and sit up close to the action in an arena that still looks and feels more like a neighborhood ballpark than a multi-level shopping mall. And for decades the island's faithful have enjoyed following the fortunes of super-talented national teams that have with awesome regularity come home easy winners from almost every international tournament on the calendar. But as with all things governed by human appetite, Cubans simply can not fully appreciate nor savor what they have at hand. Spoiled by a half century of true baseball paradise, their contemporary national pastime seems always the convenient excuse for endless second-guessing and relentless dissatisfactions. Lost in the exchange is a joyous air of celebration that once marked the past-era island sporting experience. If ever there was indisputable evidence that you can indeed have far too much of a good thing, then early 21st century Cuban baseball has to be the near-perfect exemplar.
The fallout of endless criticism and constant carping has now begun to raise its ugly head once again in the wake of Team Cuba's championship round 5-2 loss to the Dominican Republic at last week's "Pre-Mundial" Baseball World Cup tournament qualifier staged in San Juan. For a fifth consecutive year the once-invincible Cubans have again limped home from a major international tournament with runner-up silver medallions rather than the almost universally expected top gold medal prize. It apparently matters little to 10 million-plus Cuban baseball fanatics that Team Cuba alone has reached the championship match of these most recent five prestigious events. Nor does it seem much satisfaction that this string of "successes" has kept the Cubans squarely atop the IBAF world baseball rankings (well ahead of the powerhouse Americans, Japanese, Koreans, and the remainder of the world's top ball-playing nations). Nor does anyone on the island apparently care to acknowledge a rather obvious truth: that international tournament competitions are now so far advanced over those of previous decades that five straight trips to the title match in the world's top international venues is something of a small miracle in itself; silver medals in today's international tournaments are thus anything but a shortcoming. The Americans, by stark contrast, are now sending top big league prospects to these games and yet have only reached the final rung in two of these post-2006 showcase tournament events.
Playing against much better teams
But victory-spoiled Cuban fans of course don't see it this way. In the 1970s, 80s and 90s their crack national teams won nearly every tournament outing in sight (nearly every game played let alone every championship trophy); they amassed the sport's most miraculous feat imaginable with either outright victory or at least trips to the finals of fifty straight major world-class venues between the 1961 Amateur World Series in Costa Rica and the 2008 Olympic tournament in Beijing. That streak was finally ended with a second-round ouster at the encore edition of the MLB "Clasico" in March 2009, yet it has now been further extended with final-day losses at both last September's European World Cup and last week's San Juan Pre-Mundial.
Fifty-two out of fifty-three such triumphs is hardly cause for alarm. Earned in combat against current top professionals with big league credentials—instead of rank amateurs drawn from collegiate or industrial league ranks—the silver medals of 2006 (World Baseball Classic, finals loss to Japan), 2007 (World Cup Taiwan, finals loss to USA), 2008 (Beijing Olympics, finals loss to Korea), 2009 (World Cup Europe, finals loss to USA), and 2010 (Pre-Mundial, finals loss to Dominican Republic) are truly boasting points, not embarrassments. They should indeed stand out as rather remarkable evidence of the Cuban League's long-doubted yet now-proven competitive balance alongside the world's top professional leagues. For generations Cuban fans longed for the opportunity to see their top stars buck heads against the world's finest ballplayers. Now that this has finally happened, the only response, time and again, seems to be an unwarranted wailing and moaning because Team Cuba is not still running roughshod over seasoned ex- and future major leaguers, just like they once did versus poorly prepared amateurs. It is certainly enough to make an outside observer wonder just how well the hordes of seemingly savvy Cuban fans ever really understood the true nature or true stature of their own cherished national sport.
Knee-jerk responses in Havana to each of the silver medal "defeats" of the past five seasons (from street corner fans and professional sportswriters alike) have been predictable and universal. It is a familiar hue and cry and it runs something as follows: immediate actions should be taken to repair an obviously flawed contemporary Cuban League structure that must somehow be responsible for such international embarrassments. Respected colleague Héctor Miranda, writing in the pages of Prensa Latina this past week, is only the latest to suggest a needed overhaul of Cuban National Series structure. The mantra is always the same. There should be fewer league teams so that the remaining players face a stiffer level of competition. The season should be longer, or perhaps shorter. Traditional provincial teams should be combined; there should be fewer players in the national series; perhaps 90 games in the National Series are too few, or then again maybe too many. There should be a shorter-duration and smaller second season along the lines of the long-abandoned "Selective Series" or Super League. Managers should use their Cuban League pitchers differently—perhaps following a big-league model of specialized roles for starters, middle relievers and closers. And so forth and so on.
The list of recommendations seems endless and in the end it all amounts to little more than utter nonsense. Such changes would carry the huge negative consequence of stripping current Cuban League baseball of most of what makes it not only unique but perhaps the most entertaining spectacle in the entire existing baseball universe. A structure with teams representing each province is precisely what lends Cuban baseball its greatest charm. The island sport is so special entirely because fans in each outlying province can still root for their local nine throughout the island-wide pennant race. And they can watch the island's top stars all winter long in their neighborhood parks in Guantánamo, Sancti Spíritus or Holguín. Reducing the number of teams or collapsing provincial squads into six or seven regional teams would only destroy all the successes of Cuba's revolutionary baseball over the past half-century. If one wants proof of this, just look at what happened with the brief experiment known as the Super League between 2002 and 2005. That revamped competition (with five regional teams) turned off Cuban fans completely; no one went to the ballparks; no one watched on television. Why? Because the traditional and popular provincial teams with their historically built-in fan bases were no long playing. Quoting here a timeworn if non-baseball gem of wisdom, why should one throw out the baby with the bathwater?
But there is a far stronger argument to be made against radical changes in Cuban League structure. It would be one thing to sacrifice something of local island baseball tradition if there was any concrete evidence that technical flaws were at the heart of Team Cuba failures. But Cuba's losses (if silver medals are indeed losses) in the international arena have absolutely nothing to do with the quality of domestic league play or the nature of domestic league structure. Nor are they related to any failures in selecting precisely the right combination of players for recent Team Cuba rosters. The team lost in San Diego in March 2006 because it ran smack into one of Japan's top major league aces on one of the best days of his career. And let us also remember that in March 2006 it was only two rather lucky victories in San Juan (over Panama and Puerto Rico) that propelled a rather "charmed" Cuban team all the way to the WBC finals in the first place. The loss to Korea in Beijing resulted when the Korean manager gambled successfully by playing his infield at double play depth in the bottom of the ninth and Yulieski's bouncer up the middle (the potential game winner) was unfortunately two or three feet closer to the second baseman's reach than  it might otherwise have been. (Baseball is truly "a game of inches" and if Yulie's grounder had been stroked closer to the second base bag it would have rolled into center field as the game-winning hit. Bad luck and not bad planning defeated the Cubans in Beijing.) A lost gold medal last September in Nettuno also resulted only when an over-used Pedro Lazo was (on one rare occasion) uncharacteristically ineffective, and also when a big USA rally was aided by a dropped toss at first by Ariel Borrero. This is baseball—the ball doesn't always bounce precisely in the right direction. The big hits don't always come at the correct moment. The remarkable saga surrounding Cuban baseball is precisely how often victory has still been achieved at crucial moments, even against competition which is now five or ten fold better than it was a mere decade in the past.
Look more closely and objectively at what just happened in San Juan.
The Cubans played a remarkable game against a talented Venezuelan club (one that was indeed better than last September's Venezuelan World Cup entry which had knocked off eventual champion Team USA in the opening pool round in Germany). In that breath-stopping semifinals victory Enríquez and Despaigne both produced dramatic clutch late-inning hits and Jonder Martínez and Yadir Pedroso were both brilliant in late-inning relief roles. That very evening vaunted Team USA—the most talented club in the field and one featuring a trio of sure-fire future big league super stars—fell to the gritty Dominicans and thus failed to achieve what Cuba had already achieved—a ticket to the finals in one of the most competitive and talent-laden international tournaments ever staged.
In the finals Norge Vera got off to a rough start and the club dropped way behind early. But then Yulieski González produced one of the top Cuban mound performances of recent memory, holding a Dominican lineup with six ex-big leaguers totally at bay for the remainder of the contest.  Cuba certainly had its chances to pull this one out of the fire. In the top of the sixth the bases were loaded when three of the island's top sluggers failed to deliver (Bell popped out and Céspedes and Mayeta both went down swinging). In the eighth with two aboard and one retired, Bell (so productive throughout the entire tournament) lined sharply into a rally-killing double play. This is baseball; it was one of those nights when the big hits just were not there. Do we blame the size or organization or length of the National Series season here, or do we simply credit some very gutsy Dominican pitching?
So what did the loss to the Dominicans have to do with flaws in Cuban League structure or gaps in the Cuba roster? Absolutely nothing, obviously. Where is the logic here in wailing about the insufficiencies in Cuban League baseball? Bell is one of Cuba's greatest batsmen ever. This year's team (and that of the past several seasons) is perhaps the best contingent Team Cuba has every fielded (at least from the offensive side of the game). This is not Kindelán and Linares swinging aluminum war sticks against 20-year-old USA collegians with no professional experience. This is a Cuban lineup with such superior modern-era greats as Cepeda (the only unanimous all-star at the recent "Clasico"), Despaigne (who set an all-time home run mark against the best World Cup field ever in Europe), and Bell (whose eight grand slams last winter branded him as the greatest clutch hitter in Cuban League annals).
What would have been the reactions back home if Bell had slammed the ball into the gab in either the sixth or the eighth against the Dominicans and victory had been pulled out of a hat just as it was a day earlier versus Venezuela? All Cuba would have been in ecstasy once more and no one in the Cuban press or in Havana's Parque Central would have any longer been calling for a complete overhaul of the Cuban League system. This is the fine line in baseball between defeat and victory. But where is the element of logic to be found in all the island complaints? The problems facing Cuban baseball are not at all internal problems. They are not the result of flaws in the manner in which current national teams are prepared. The problems—if any at all—are external and are found in the elevated level of competition. Cuba is now playing in the "big leagues" leagues of international baseball. The gulf between major league competition and international tournament competition has now been narrowed considerably and at this new competitive level no country wins all the time. No one even comes close to winning all the time—except of course the Cubans.
Cuba won so relentlessly on the world baseball stage for a half-century precisely because its talented teams played against lousy ball clubs of rank amateurs and unpolished collegians. It is easy to play with spirit and abounding confidence when it is so obvious that most games will be knockouts and also when you only have to prepare for perhaps one or two tough matches during a given  tournament cycle. Those days are long gone now, of course. Imagine for a moment a different world of international baseball in the sixties ands seventies and eighties and nineties in which USA Baseball had been sending an American League or National League squad (or perhaps the MLB World Series winner) to  IBAF events like the Intercontinental Cup or mislabeled Amateur World Series. Who then would boast forty or fifty straight gold and/or silver medals on the international stage? Had Linares and his group, or Marquetti and Muñoz and company, played the Chicago Cubs or Boston Red Sox (or even the Pawtucket Red Sox of the AAA International League) each year rather than Japanese and Korean industrial league mainstays they would probably never have won much of anything at all. But those earlier Cuban clubs romped year after year over mere patsies in a baseball of far inferior quality when compared with today's upgraded product.
Héctor Miranda is only one of a host of Cuban writers once again suggesting (as seemingly every year) a radical change of National Series structure as the apparent silver bullet that would restore Cuban domination on the international scene. This is misguided for two reasons: foremost because such changes will have little if any impact on changing a Team Cuba product which is already at a higher level than ever before; and also because it is based upon a fantasy that any one country can ever again dominate an international baseball that has now finally achieved a true competitive balance. This is not to claim that some tweaks and adjustments might not bring small improvements in the already lofty Cuban product.
For example, if the quality of top Cuban players is to be advanced further there is one possible alteration in the Cuban League format that might strengthen those possibilities. This would consist of  importing into the domestic Cuban League some ex-big leaguers and promising minor leaguers from the Dominican and Puerto Rico and even the Mexican League (perhaps even from the American minor leagues) to staff some of the Cuban team rosters. Cuban rosters already feature the best talent to be found on the island; elevating that talent level still further can now only come from relying on some non-native imports. Another alternative might also involve releasing some of the top Cuban stars to play (on loan) in the pro circuits of North America and thus to extend their talents by pitting them against top professional pitching week after week before returning them to the Cuban national team for international events. That would be the only way of truly upping the level of domestic competition.
But please understand me well here. I do NOT (I said NOT) advocate any such alterations that would involve either sending players abroad or polluting the traditional Cubans-only nature of island league structure. If such a breakdown of Cuban League isolation would perhaps better polish the performance of certain Cuban players, it would also at the same time destroy the integrity of the Cuban League itself. It would sabotage the best baseball spectacle remaining on the planet. I want to see the Cuban League remain as it is for as long as it can, even if it may pay some price for its isolation when it comes to the arena of international competitions. The New York Yankees do not win every single World Series title precisely because they are playing in the big leagues (with its relentlessly even talent pool) and not in the Pacific Coast League, the Mexican League or the Dutch League. The Cuban all-stars can no longer win every international event precisely because they are playing in the professional era of the 2000s and not the amateur epoch of the 1970s or 1980s.
What Cuban baseball can and should hold onto jealously is a National Series structure in which each province boasts and celebrates its own homegrown talent and its own home-based league ballclub. Cubans can still savor a league which is all-Cuban and where ballplayers are thus deeply motivated by national and regional pride and not merely by top-dollar pro contracts. Cuban fans can still celebrate a baseball in which their heroes can be seen up-close and personal in the neighbor stadium and not only as flickering television images beamed from distant North American parks. The Dominicans and Puerto Ricans and Venezuelans have already all lost a once-precious but now only dimly remembered domestic sport; that loss came once all the young domestic talent began fleeing their homeland to perform on the stages of North American "organized" baseball.  To maintain the beauties of an elevated homegrown baseball experience seems (to this writer) worth far more than a few extra victories on the international tournament circuit.
Many North American fans long nostalgically for a baseball of their youth and most Cubans harbor a similar desire; this is the nature of baseball as a pastoral and backward-looking sport. Older generations of Americans covet a return to a beautiful spectacle of their childhood when the ballparks were smaller and more intimate, the local stars didn't switch teams almost yearly through rampant free-agency, and you didn't have to take out a second mortgage on the family homestead to be able to afford box seats and some hot dogs during a family outing to the local major league or minor league park. Cubans who still have that old-time baseball spectacle instead want only to return to an era of invincibility in which their cherished all-stars were untouched and unchallenged every time they sallied forth to play aboard. Both are idle fantasies. Neither fantasy world can ever again return in any realm but fond memory.
In short Cubans can still watch the most entertaining and rewarding of all baseball spectacles while at the same time enjoying that fact that their talented all-stars can still hold their own tournament after tournament against the best of the seasoned professional mercenaries from the North American majors and minors. The sad truth is that far too many Cuban fans fail to appreciate the beauties of a unique brand of baseball played in the current era because they are so obsessed with the easy victories achieved in a far inferior baseball of two or three decades back. It is a truly sad disease, one that puts victory at such a high premium that true enjoyment of the world's greatest sport can never be fully experienced. I too (as a Cuban fan by spirit if not by blood) cheered passionately for a victory last Wednesday night against the Dominicans at Hi Bithorn Stadium. But in the end I was far more thrilled by what I had witnessed—and proud of what had been achieved—than in any way deflated or angered by what had for the moment seemingly been lost.
Cuban revolutionary baseball can not last forever—nothing does. It is thus something to be jealously savored, even if it now involves supporting one of the world's best squads in an elevated modern-era baseball of true competitive balance—rather than boasting of truly insignificant victories in a far inferior "amateur" arena of the past. It is time for Cuban fans to realize that one second-place finish in either the first WBC or the current high-level Pre-Mundial of 2010 is easily worth far more than a dozen-plus lackluster Amateur World Series or Intercontinental Cup gold medals of a bygone era—an era which almost nobody else in the baseball-playing universe really cared much about.
I for one would rather take pride in finishing this past week ahead of one of the best-ever American squads (one featuring a half-dozen hot prospects that are sure-fire big league heroes of the coming decade) than boasting about drubbing some Mickey Mouse American team a dozen or more years back (one that was made up of inferior talent never destined to see a major league diamond). To me Cuban baseball has never been better, mainly because it has never been played at so high a level or faced so many stiff challenges. For several generations native Cuban fans wished fervently for a world in which their top teams and their top stars could finally be tested in the highest arena of all. Apparently, judging from so many complaints from today's Cuban League boosters, they perhaps should have been just a little more careful about what they were wishing for.
—
(*) Peter C. Bjarkman is the author of A History of Cuban Baseball, 1864-2006 (McFarland, 2007) and is widely recognized as a leading authority on Cuban baseball, both past and present. He has reported on Cuban League action and the Cuban national team for www.BaseballdeCuba.com during the past three-plus years and is currently completing a book on the history of the post-revolution Cuban national team.