"Woman of Steel" who Crisscrosses Nicaragua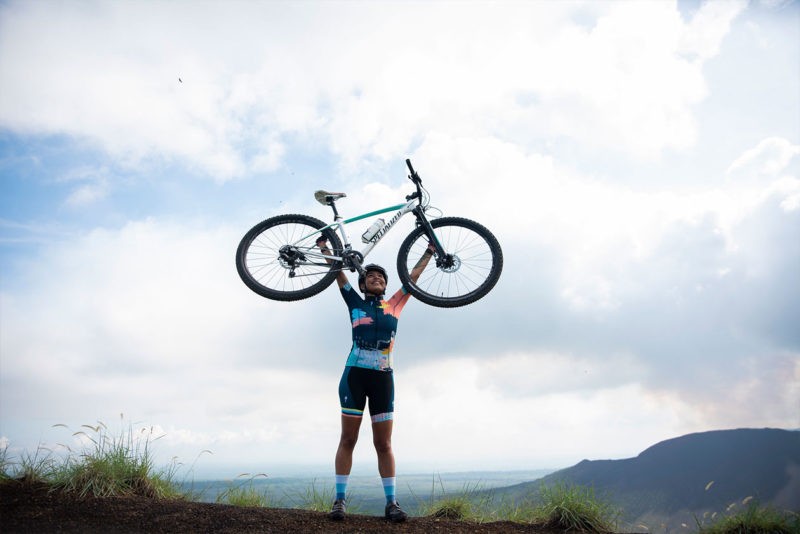 The ultra-marathonist and cyclist, Luz Elena Sequeira, is among the top tier athletes of all Central America, according to a regional publication. This trailblazing athlete continues planning new challenges including running the length and breadth of Nicaragua.
By Keyling T. Romero (Confidencial)
HAVANA TIMES – Whomever might come across Luz Elena Sequeira for the first time might not suspect that over the last 6 years, she's run over 30,000 kilometers. That sum might be more credible when referring to driving a vehicle. But not in this case.
The Nicaraguan "Womman of Steel", as she is known in ultra-marathonist circles, has run the length of highways, and up and down mountains and volcanoes, becoming a pioneer of this sport and one of the 50 most influential women in Central America, according to the regional magazine, Estrategias y Negocios (Strategies and Business).
"I was honored to compete with so many women who are leaders in their area of sports; and who are the flag bearers for expanding awareness of women breaking barriers and occupying spaces once erroneously considered male-only domains.
Ms. Sequeira, 32 years old, began running without any pretense of becoming an athlete. One day in October of 2012, a friend invited her to participate in one of those five-kilometer, benefit marathons that in the past were commonplace in the capital. After that run, nothing in her life was the same.
"I hadn't thought much about running. We went to support a cause and when I finished, I thought I could have gone further. In truth, I loved it; and I began to train. Two years later, I met a couple of marathonists, and they told me what it was like to run in the mountains; and I was smitten. I said, "That's what I want to do, and I did," says Ms. Sequeira.
To date, she has run marathons in Costa Rica, Canada, Peru and Honduras. A few years ago, she took part in the iconic Caballo Blanco (White Horse) race in Mexico, in which the Tarahumara compete. The Tarahumara are members of an indigenous ethnic group that lives in the mountains of northern Mexico and transit great distances on foot.
A mixture of passion, sports and nature
Since childhood, Luz Elena Sequeira has been restless. She remembers running through her grandparent's farm, located on the slopes of Mombacho volcano. From that experience springs her love of mountains, an experience now key to her spending hours running and bicycling in these areas.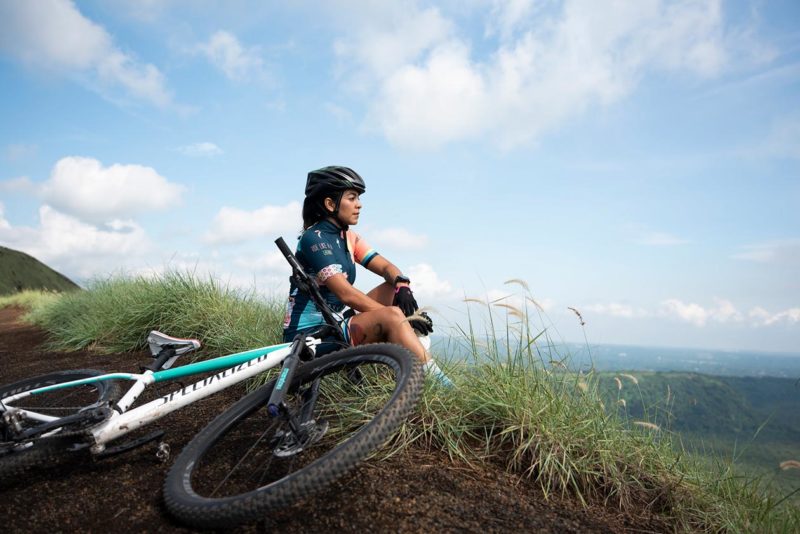 "This sport requires many hours in the mountains. Sometimes we don't measure by how many kilometers run but by how many hours, because when one is training for an 80 km run, the priority is strengthening the mind. Knowing that I'm going to be more than 20 hours on the mountain, active, running, I must have the mental and emotional capacity to live up to the challenge. Sometimes one can be physically ready, but the mind can collapse at any moment," she says.
It's because of that discipline and determination in running that she won the title of Nicaraguan "Woman of Steel". "We were sharing stories with some colleagues about our histories in the sport. I told them that when I began to run, in February I ran 50 kms, in the beginning of March, I ran 80 kms, and at the end of that month, I ran 130 kms; and then in May, I was running an additional 80 kms. They looked at me like, "Wow! You're a woman of steel!" And because I'm Nicaraguan, they baptized me as the Nicaraguan "Woman of Steel"."
Nevertheless, the hardest part is finding equilibrium for time spent practicing the sport. It requires many hours of training and self-care. For example, Luz Elena wakes up at 3:00 a.m. to go to the gym, then to train and then to work.
"Yes, my lifestyle has changed a lot because my days are super hectic. However, I don't complain (…) this sport is a tool that can open your mind. It gives you another perspective; your thought patterns change; you draw closer to your inner self; and you have greater compassion for others," she says with a look of satisfaction on her face.
A challenge for her 30th birthday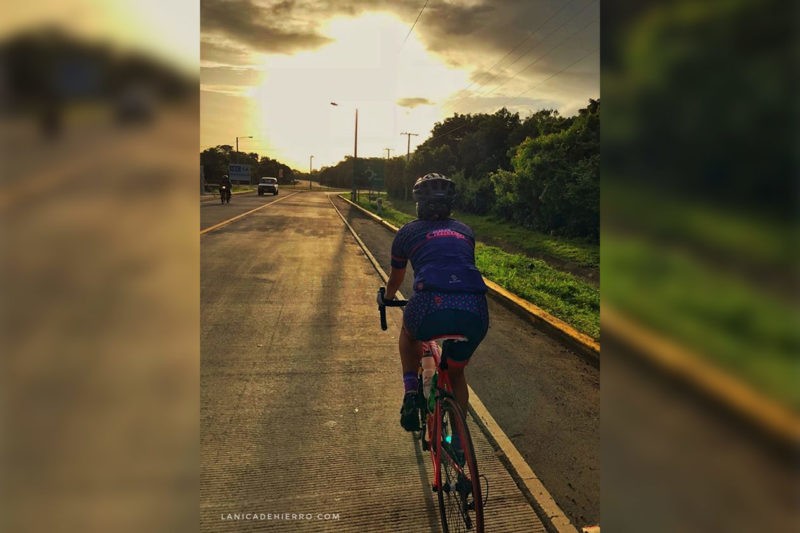 The sport has become so present in your life that three years ago you celebrated your birthday with a personal challenge.
"What was the first challenge you gave yourself?"
"Usually, your 30th birthday is one you must celebrate in a big way. So, I started to think – what can I do that is part of my lifestyle? I thought: I like volcanoes, I love to run and Nicaragua has a series of volcanoes. That's when I challenged myself to run 10 volcanoes in 10 consecutive days."
On that occasion, the Nicaraguan Woman of Steel organized a full week of activity in order to achieve her goal of climbing the mountains of Nicaragua's pacific region. She began by climbing the Maderas volcano on the island of Ometepe and finished with the Cosiguina volcano in Chinandega. The following year she planned to pedal 1,000 kms in 10 consecutive days; and she achieved her goal by covering between 100 and 80 kms each day.
And those aren't the only challenges she's assigned herself. One year prior, she ran during 24 consecutive hours on her grandfather's farm, stopping only briefly for a few moments to rehydrate and eat something light. Now she is planning her next challenge.
"I'd like to cover the length and breadth of Nicaragua. At first, I thought of doing it by running because that's the principal sport I was doing at the time. However, that would have meant running 1,200 kms, and, thinking carefully about that, running 1,200 kms on roads has a huge impact on the knees. And running on the roads is not something I'm crazy about. At the same time, I've loved street biking, as well as mountain biking. So, I want to do it pedaling. I already started training. I don't have a definite start date, but I do plan have a plan to begin next year," she said.
Ultra-marathons in Nicaragua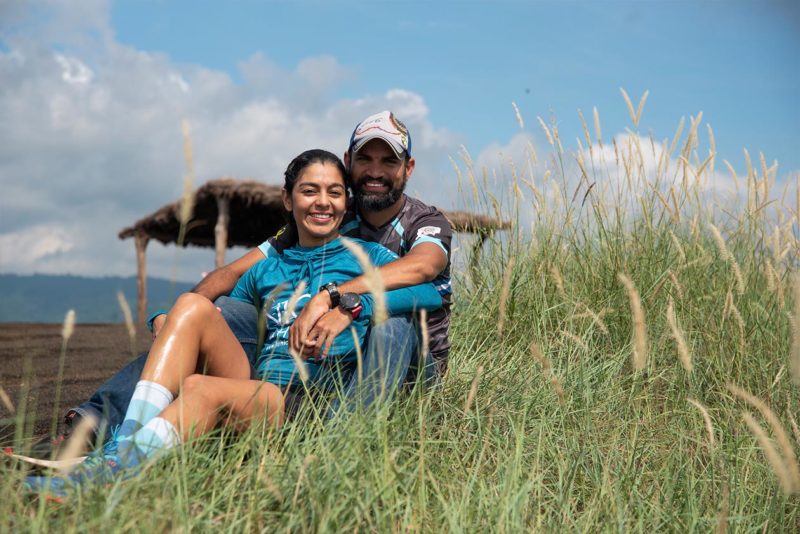 Until recently there was an ultra-marathon race in Nicaragua called "Fire and Water", held on the island of Ometepe. National and international marathonists participated. However, Sequeira confesses that this sport isn't very popular in Nicaragua.
"The sport has grown little by little in Nicaragua. The important thing is that now there are runners, both male and female, running in the mountains. When I began in 2014, I was the only one and it was a great challenge for me to begin because I was training alone in the hills. Many times, the runners are afraid of going into the mountains because they don't know what they might find along the way, and they think they have more control over what they're doing if they run on the roads."