Yesterday I Went to Look for Flour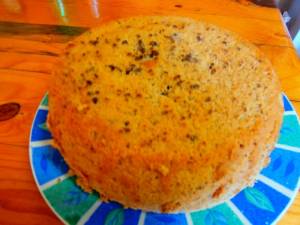 by Nike
HAVANA TIMES — I left my house early yesterday for the center of town to try and get some flour to make a panetela cake for my littlest son on his birthday. I couldn't find it at the hard currency stores and then I went to a place called Dona Yuya, which sells its products in regular Cuban pesos at a reasonable price for us Cubans.
No flour there either and I bought some sweet crackers instead. I tried one and they were anything but crispy as they should be. I told the clerk who became very upset, saying that couldn't be the case because the goods had arrived.
I told her that she had served me from the bottom of a bag and that for the man who bought behind me she opened a new one. Then she tells me, I can accept you asking me to change them for crackers from the new bag, but not that they are soft, because they just arrived.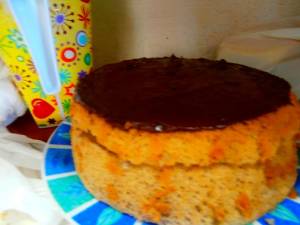 So I said, please change them; we often see each other and it is better to get along. We both agreed on that. I thanked her for accepting the change and all was well between us.
In short, she is not to blame for how these crackers are transported and lack of care involved. Confident, I put them in my bag and when I came home and gave them to my children, "surprise"… they were soft. This gave me the idea of using an old panetela recipe, which I want to share with you, in case you have a similar experience
Recipe:
A cup of crushed cookies
Four tablespoons sugar
five eggs
Half teaspoon cinnamon or nutmeg, whichever you prefer
A teaspoon of oil or butter
A couple ounces of peanuts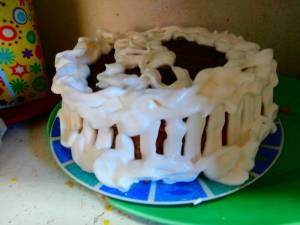 Preparation:

Separate the yolks from the whites. Beat the egg whites until stiff adding the sugar gradually to form a meringue; then they add the yolks and gradually graham crackers, cinnamon and peanuts; when this mix is ready pour it into a greased pan and put in the oven or in a pressure cooker without the valve at a low flame for a half hour, testing occasionally with a knife. If it comes out clean the tasty panatela is ready.
If you want you can bathe it in syrup or make a topping, so it is like a cake for your child on their birthday… enjoy.