Cuban Ballet Dancers Around the World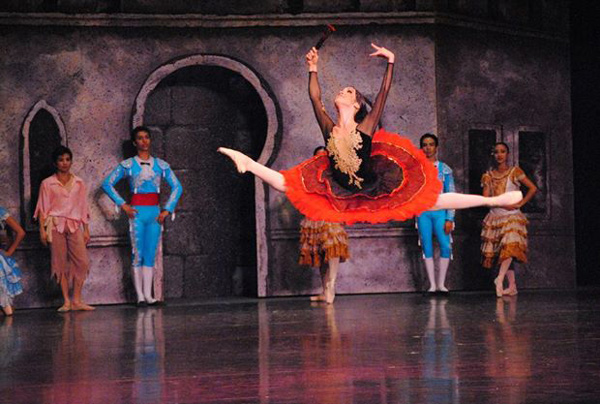 By HELSON HERNANDEZ

HAVANA TIMES — Mariem Valdes is a ballerina who has left her mark on Cuba's stage and is today a member of prestigious international companies. She described the audience on the island as "very demanding, but always very generous with their applauses."
HT: What led you to become classical ballet dancer?
Mariem Valdés: Seeing Cuba's National Ballet Company perform as a child made a deep impression on me, filled me with dreams of dancing on that stage. Then, I went to ballet school in Havana for 5 years. There, I learned the basics and that becoming a classical ballet dancer is a process that involves rigorous training. After I enrolled at the National Ballet School, I realized it was the exact place I wanted to be in. Dance became my life.
HT: What are your most vivid memories of your training years?
MV: The first applauses, which is a unique experience. It is, without a doubt, what makes all sacrifice seem worthwhile. I also recall the privilege of having maestro Fernando Alonso as my teacher, and many other incredible teachers at the school, including international invitees. My mid-level training was what had the most profound impact on my career.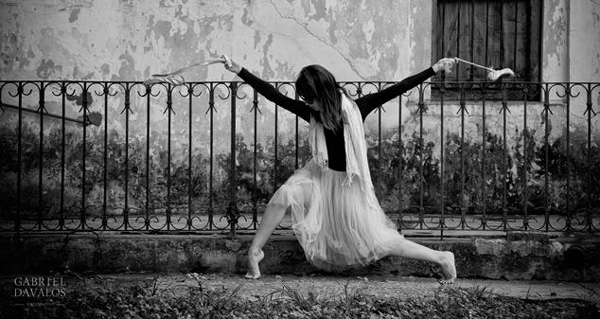 HT: How does Cuba's Ballet School stand in light of all you've been able to experience abroad?
MV: It's incredible our small island has made such a name for itself in the dance world. Thanks to our teachers and their successors, Cuban dancers have left their mark at all international dance events to date, the distinctive "Cuban" seal, I would dare say.
HT: Laura Alonso Ballet was the first company you danced with?
MV: Yes, it was the first and the one I owe my professional career to. Thanks to the opportunities it afforded me, I've been able to reach dreams I thought unreachable.
HT: What was your best performance?
MV: I am very self-critical, so it's hard to say. Perhaps at Cuballet, where I played Kitry in Don Quixote, that may have been one of my best moments. It is a play one enjoys a lot on stage, it's a very humorous ballet.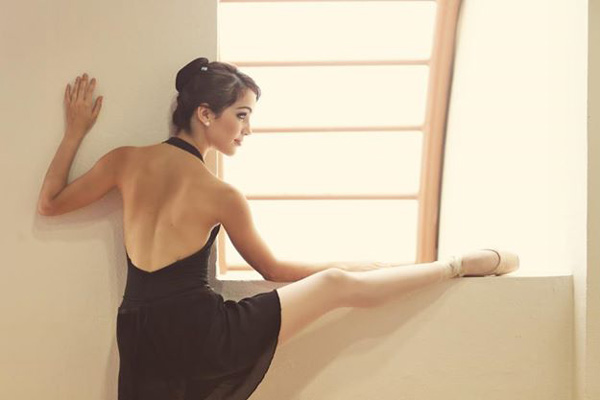 HT: What is the character that most closely resembles the kind of dancer you are?
MV: I could mention the ballet La fille mal gardee. There's much of Lissette in me.
HT: Tell us of the experiences abroad leading to where you are right now.
MV: While at second year at ballet school, I was invited to take part in The Nutcracker, staged every December in Mazatlan, Mexico, as part of a cultural exchange. In March of 2010, I had the great opportunity of participating in Barcelona's Reus dance contest. There, I was awarded the public's choice prize. In December of that same year, I took part in the opening gala of the Paula Castro Academy in Sao Paulo, Brazil, where I performed in Swan Lake. For a while, I was a member of the Danza-Ballet company in Mazatlan, during its first year of existence. I was a solo ballerina. Currently, I am in Greece, with the Louis Cruises company, where I have also started to work as a choreographer.
HT: What's it like to dance on the Cuban stage?
MV: It is always a dream for me. I can think of no better place to dance than the stage where great international stars have danced, the cradle of so many ballet luminaries. The audience is very demanding, but they're always very generous with their applauses.
Click on the thumbnails below to view all the photos in this gallery. On your PC or laptop, you can use the directional arrows on the keyboard to move within the gallery. On cell phones use the keys on the screen.