A Cuban's Passion for Photography and Writing
Yanelys Nuñez Leyva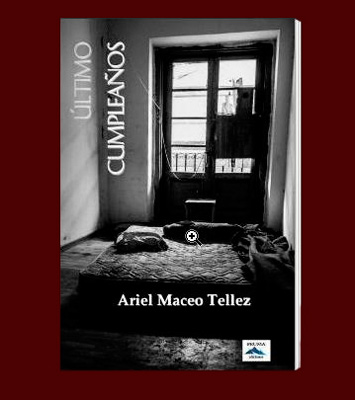 HAVANA TIMES — Ariel Maceo Tellez, 28, seems happy when speaking about photography and writing, his two passions in life.
Though he completed the "1st Photography Basics Course" offered by Havana's Creative Photography School (EFCH) in 2011, Ariel Maceo Tellez has enjoyed none of the benefits afforded by Cuban art academies, such as the attention of official galleries and cultural institutions, basic production tools, essential creative resources, information and other forms of aid.
He is not losing sleep over any of that, however.
At one point, he did consider enrolling at the Superior Art Institute's Faculty of Audiovisual Communication (FAMCA) – part of a yet-unfulfilled desire to become a filmmaker – but he has given up on the idea for the time being, perhaps because of the prejudices that still exist at the academy.
He currently works in the Viewing Department of the Cuban Radio and Television Institute (ICRT), where he has much-coveted Internet access (a tool that has helped him develop his work as an artist).
HT: What drew you to photography? What is your chief motivation there?
Ariel Maceo: My main motivation was cinema. My main interest was to make films, but photography is more accessible, in terms of the resources one has to invest to make a movie, etc. I still want to do it in the future.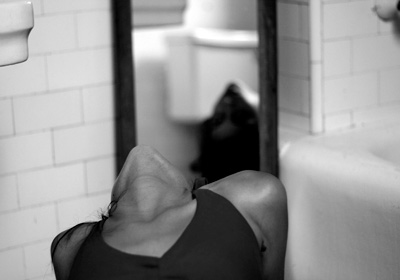 HT: How did you get started?
AM: I started out like most amateurs, with a camera someone lent me, going out to take pictures around Havana. I was born in Centro Habana, in Colon, and lived there for a long time. Later, we moved to Jaimanitas (on the Western outskirts of the capital), but I think Havana is in my blood – which is why I always go back there.
HT: What did you get out of Havana's Creative Photography School?
AM: It put me in contact with other photographers. That's very important, to be able to share your work with colleagues, to get people's opinions, that type of thing. I also learned techniques, of course. One starts out as an amateur, and the work there was more rigorous – working with lights, doing studio photography…it was something very different, far more professional.
HT: Tell me a bit about your first works and your work method.
AM: I started taking black and white pictures – this is quite typical, as black and white is always appealing. Then, one starts to realize that there's more out there. That's when I started to experiment with color and I liked it a lot.
My work method has varied over time. At first, I would go out in the morning to take pictures, and I would take photos of a more documentary nature. Later, everything changed at school. I started to take an interest in studio photos, in working with models. I started to develop my skills in that and the documentary stills were left behind. This is closer to what I'm looking for, perhaps because it reminds me of film sets a lot.
HT: You did the Angeles y Demonios ("Angels and Demons") series at Havana's Colon Cemetary in 2014. How did the project come about?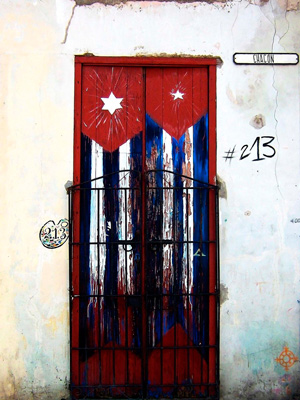 AM: Angeles y Demonios is made up of 12 photos. The female body is expressed metaphorically through angels and/or demons (depending on the spectator). The series came from a text I wrote. The idea to do it at a cemetery came later. I didn't want the series to have an explicitly religious connotation. The Cuban flag in the photos is a recurrent motif in my work. It's an important symbol for me, it's a way of saying that I'm Cuban, even when I'm expressing that in an unorthodox fashion.
HT: In your dossier, we come across phrases, fragments of poems and prose you wrote, next to your photos. Do these have an impact on the development of your work? Is it a process that varies?
AM: It varies. I was writing before I started taking photos. I had the privilege of studying at the Onelio Jorge Cardoso Center for Literary Studies. Over time, I've developed great interest in the relationship between images and words, though I haven't yet done any exhibitions that reflect this interest.
HT: What are your future projects?
AM: I started writing a novel. I finished a book of short stories having to do with the 7 cardinal sins. I am also planning on holding my first solo exhibition soon. I want to continue writing and doing photography at the same time and, of course, to try and make films – though I already feel I did some of that, as I recently co-directed the making of from a short by Eduardo del Llano titled Casting.
I think the most important thing is to be able to realize myself as a person, and I believe I'm headed in the right direction.
Click on the thumbnails below to view all the photos in this gallery. On your PC or laptop, you can use the directional arrows on the keyboard to move within the gallery. On cell phones use the keys on the screen.