A Modern Cuban Danzón Orchestra
By Maya Quiroga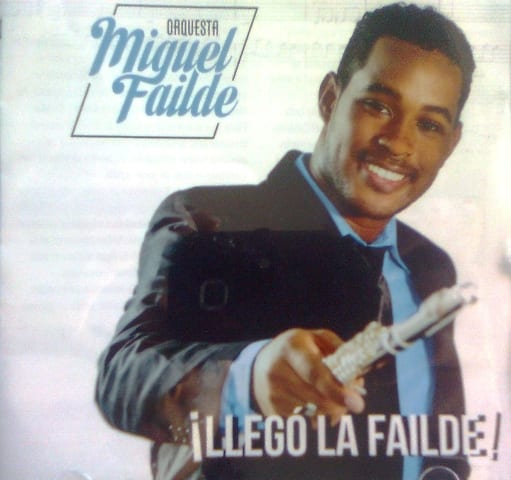 HAVANA TIMES — The name "Failde Orchestra" is just beginning to be heard regularly on the Cuban music scene. Founded in April, 2012 by the young flutist Ethiel Failde, the great-great-grandson of Miguel Failde, the musician who, two decades ago, got everyone in Matanzas dancing to his danzón called Las Alturas de Simpson.
It's not been very long since the Failde Orchestra made their debut in the capital. They played at the Pabellon Cuba, the headquarters of the Hermanos Saiz Youth Association, in 2013. In December 2015, they played a free concert on the corner where Prado and Neptuno meet in Havana, which was broadcasted live on Cuban TV. This was the inauguration party for the First International Danzón Conference organized by Ethiel in his city of birth, Matanzas.
Later he graduated as a flutist in a special performance which took place in the Sala Che Guevara at the Casa de las Americas during the International Music Summit. This year, in 2016, it surprised us to hear that Failde would play at the dinner that Cuban President Raul Castro would hold for Barack Obama, as part of his official visit to the island.
Today, the Failde Orchestra is made up of 16 young musicians, who range from 16-21 years old, who have all graduated from music conservatories and defend traditional Cuban music vehemently. We talk to Ethiel Failde about this and many other things.
HT: What motivated you to study music at school?  
Ethiel Failde: I have to confess that I didn't really have any kind of calling to music. I went to a beginners school in Matanzas on a whim. I was just a kid who had seen a friend of mine from the block crying because she hadn't passed the entrance exam.
I was studying karate and swimming. I wanted to be a painter because my mother, Berta Maria Failde, was a designer. I asked her to take me to do the entrance exam. I went on the last day and she warned me that I didn't have a winning chance because I hadn't studied with a private teacher and also because I didn't have the faintest idea about music.
HT: Why did you study the flute in particular?
Ethiel Failde: The instrument I passed the exam with was the flute. I wanted to be a percussionist or a bass player. Another funny thing is that even though they gave me the place to play the flute, they didn't have any flutes there, so I entered the school to play the trombone. I studied my first year, and in 5th grade and nearly at the end of my course, I began to study the flute.
HT: When did danzón come into your life?
Ethiel Failde: For me, danzón was always as important as timba, reggaeton, or house music is for young people today. When I was six years old, I used to dance at Cuban Danzón Festivals in Matanzas. That's where my great love and affection for danzón was born. That's why I protect it so much because it's the music genre that defines me.
HT: How did the album !Llego la Failde! come to be, released by Cuba's EGREM record label?
Ethiel Failde: This album began to take shape in Matanzas. It's a dream come true thanks to an artistic creation grant which was given to us by AHS. For the first time, we were able to go into EGREM's recording studios: 16 young musicians intent on recontextualizing danzón, an emblematic genre of Cuban music, whilst respecting its roots.
We collaborated with many guest artists who played solos throughout the album, such as the tres guitar player Pancho Amat, pianist Alejandro Falcon and Yasek Manzano on the flugelhorn, to name a few. Our music producer was maestro Joaquin Betancourt who emphasized the quality of the musical arrangement we play on the song As Time Goes By (Casablanca) by Herman Hupfeld, which we play to the beat of danzón.
HT: What does it mean to you to have your first album nominated for two categories at the 2016 Cubadisco Awards?
Ethiel Failde: This is our first album. It's an album by Failde's friends. We really didn't have any other intention than to encourage Cuban music and to back the Failde project. It's brought me a lot of joy, including the two nominations we have at the Cubadisco Awards in the Debut Album and Cuban Traditional Music categories.
Furthermore, we're going to record our first music video with the multi-award winning director Joseph Ross, who is also a member of AHS. To shoot it, we're going to have to shut down Matanzas city for a few days. The song we chose was the danzón Almendra, by Abelardito Valdes, with my own musical arrangements. The music video will give you a glimpse of our accomplishments and the challenges we've faced over the first four years of Failde. We also have a grant from the AHS to record the "Making of".