A Young Cuban Baseball Player In Search of a Future
By Rosa Martinez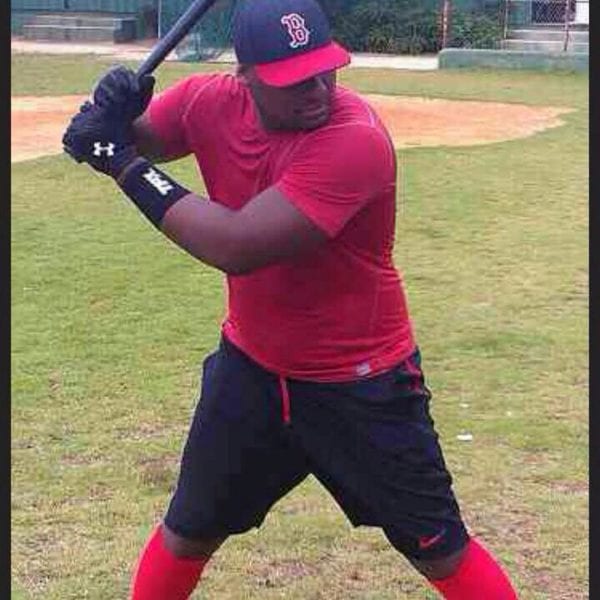 HAVANA TIMES — The Premier 12 baseball tournament in Taiwan and Japan has come to an end and, as the island's aficionados were suffering over each game played by the national selection (which ended up in 6th place), many were wondering which players would stay abroad (no desertions have been reported yet).
Sports (chiefly baseball) and the healthcare system are the two areas in Cuba most severely affected by emigration in recent years. In 2015 alone, more than 100 baseball players (90 percent of whom are junior, cadet and even school players with next to no involvement in the national series and mostly unknown to aficionados) left the island.
Our baseball players are leaving the country in different ways (by abandoning their teams during international sporting events, taking to the sea illegally or directly through the nation's airports) and heading to different nations. One, the Dominican Republic, is becoming an increasingly common destination, as it is easier to access the best (and also best-paying) league on the planet, the US Major League, from there.
Victor Rivas, 22, born in Cuba's Isla de la Juventud, is one of the nearly 200 Cuban baseball players trying their luck in this Caribbean nation, hoping to make the leap to the Major Leagues with his talent, effort, the help of some friends and, most importantly, a lot of luck.
Percentage wise, very few Cuban players who leave the country manage to secure million-dollar contracts, as did Jose Ariel Contreras and, more recently, Fito Abreu, Rusney Castillo, Yasiel Puig, Yoennis Cespedes, Kendry Morales, Alex Guerrero, Aroldis Chapman, Yasmani Tomas and others. Our interviewee is aware of this, but hasn't given up hope of getting a good contract in any league and help his family financially.
During his interview for Havana Times, the young prospect spoke of what it has meant to leave his country, his family (particularly his mother and 3-year-old girl) and friends and try his luck in a country he does not know.
"The hardest part was deciding to leave. I had an average life; I was happy where I lived, a very quiet municipality, where everyone knows each other. I had a lot of friends.
"I thought it through, that's the truth. I had several reasons to stay and only two to leave: try my skills as a professional and, the more powerful one, financial considerations. These two reasons were enough to make me decide to leave everything.
"It was sad to leave behind my loved ones, but fulfilling one's dreams demands sacrifices and that was my sacrifice. I also did it thinking about their wellbeing."
Victor's mother always supported him and told him to do what was best for his sporting career and personal life, that he knew he could achieve any goal he set for himself. That was the other important incentive, knowing Juana Emilia Goire believed in him.
Victor carries baseball in his blood. At age 6, he was already hauling along a bat, a glove and a ball, and playing first base with kids his age at El Beisbolito, a field in his hometown not unlike the many pewee baseball fields around the country.
At the age of 18, he would play in the 49th National Series with the Toronjeros, the Isla de la Juventud team. He would play only two series with the team, as a failed attempt to leave the country illegally would earn him a sanction barring him from playing with the team for two years.
The Straw That Broke the Camel's Back
"When they caught me, I was trying to leave the country illegally. I knew I had what it took to play anywhere. Several people had told me at home, and I had heard it directly from more than one scout when I played at the World Youth Tournament in Thunder Bay, Canada, in 2010 (at this sporting event, Cuba came in second place). Likewise at the Pan-American Games in Venezuela in 2011 (where he batted 9-for-16 and drove in 14 runs)."
After two national series with good results and playing with Cuba's national youth team twice, Victor Rivas was unwilling to remain off the field for two years. He thought it through, calmly, and left the country definitively, legally this time.
"If others have succeeded, why can't I?" The young man began to believe what he'd been told more than once: that he had talent, could play in the big leagues and earn a lot of money.
He left for Haiti and secured residency there. He's been training hard (six days a week) in the Dominican Republic, waiting for the moment, which apparently isn't that far off.
"It wasn't easy to adapt to my new living conditions. The training is different from Cuba's and the expectations around you always add more tension. But I've faced up to the difficulties that came my way when I first arrived and have been giving one hundred percent since."
Though Rivas' favorite team is the Baltimore Orioles, his dream is to play in any proffesional league. We can only hope his name will swell the list of the hundreds of Cubans who have made history beyond the borders of their native country.