An Unforgettable Day in Perico, Matanzas
By Ivett de las Mercedes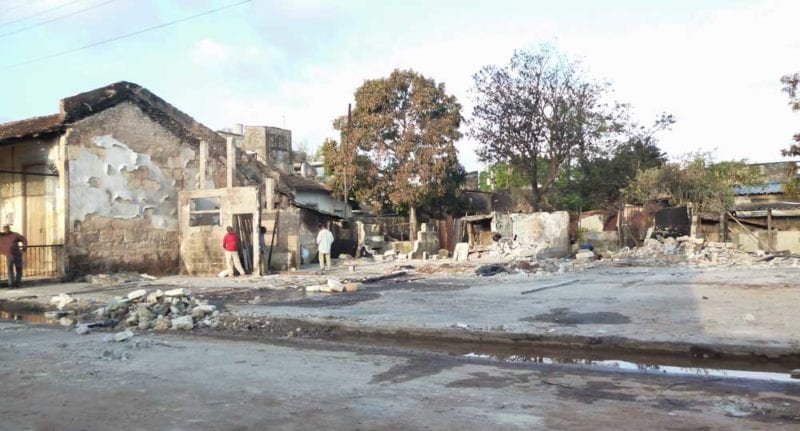 HAVANA TIMES — On March 24th, in the town of Perico, Matanzas province, there was a fire which destroyed seven homes completely and two homes were partially damaged. There weren't any fatalities or people injured. Survivors were unable to recover any of their belongings. Rosa Maria, a neighbor who lives in front of the tenement that was affected, tells us what happened.
Havana Times: How did you realize there was a fire?
Rosa Maria Andino: I got off at the train station here in Perico at 2:30 AM, I was coming back from Havana on the train. There were only a few people on the street at that time. When I got home, everyone was sleeping. I warmed up a bit of milk, I heard people walking on the roof, which caught my attention. I didn't want to go outside and have a look from the pavement. When I looked out of the window in the living room, I didn't see anyone but I did notice that smoke was coming out of the tenement's roof. I believe that the fire must have started half an hour after I got home.
HT: What did you do when you saw the smoke?
RM: I immediately woke up my mom and we went outside to shout out to those who were sleeping in the tenement. Electricity cables began to burn out, flames were already that high, the electricity quickly cut out. I took one of my neighbor's three daughters home with me, they were really frightened, we were all shouting, crying, you could hear how things were blowing up inside those homes. The wind helped the fire to spread, as did kerosene, which had been on sale at bodega stores over the past few days. We couldn't do anything, just wait for the firemen to come.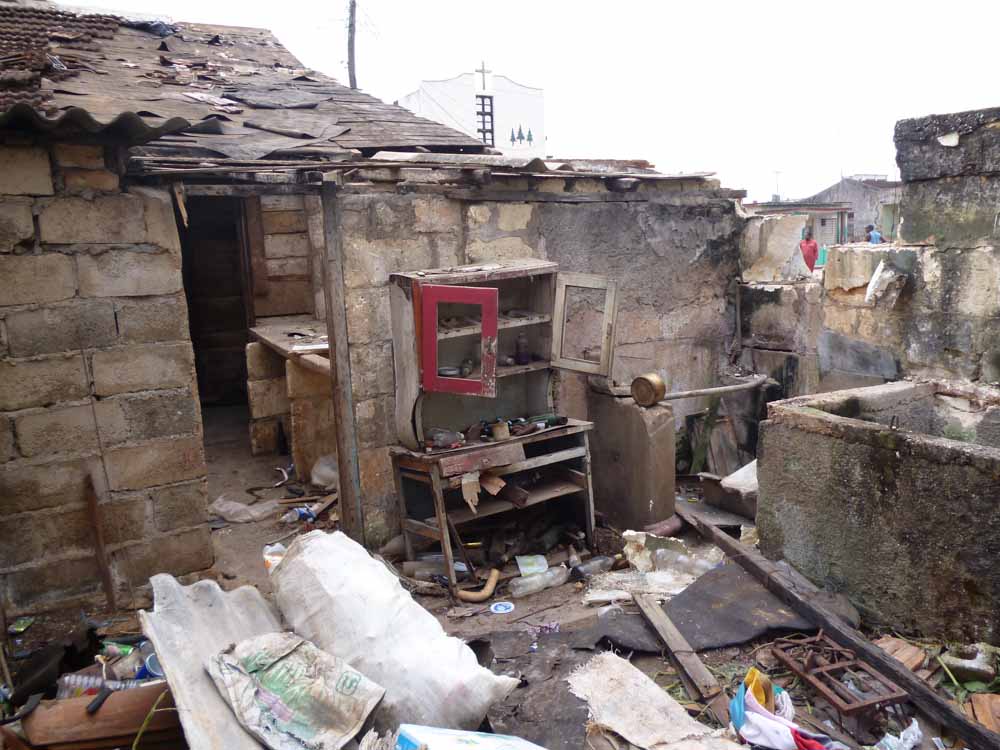 HT: Did the firemen take action quickly?
RM: A neighbor called the fire station in the Colon municipality but she couldn't get through, so she called the fire station in Cardenas. My mother also called so they would come quickly. They took quite a while to get here, that also led to the fire spreading and taking over most of the tenement and that was with neighbors trying to put out the fire with buckets of water. We heard the sirens an hour or so later. The first fire truck didn't have enough water or pressure. Luckily, another truck had been sent and the fire was put out by this truck. It was already 7 AM by that time. Many of Perico's residents were helping in any way they could.
HT: Does anyone know what started the fire?
RM: Even though the media is still saying that the causes are still under investigation, a lot of people think that it all started when Yanet's ex-boyfriend told her, after they had argued at a club, that he was going to set her house on fire: he shouted it at the top of his lungs, he's a very jealous man.
That night, she had told him not to come looking for her anymore, they had already had their fight but he kept on insisting. That night, the door of Yanet's house was open and the next-door neighbor says she heard noises. People think he set the wicker sofa on fire and that it quickly spread.
HT: That tenement building was in poor condition.
RM: It was one of the worst, it would rain more inside than outside. Now (because there weren't any fatalities), everyone is saying that it was a good thing instead of a bad thing. They're already beginning to build some apartments on the same plot of land. Material losses are irrecoverable, just imagine, every one of the neighbors there had done up their homes on their own and what can I say about their belongings?
HT: So, they lost everything.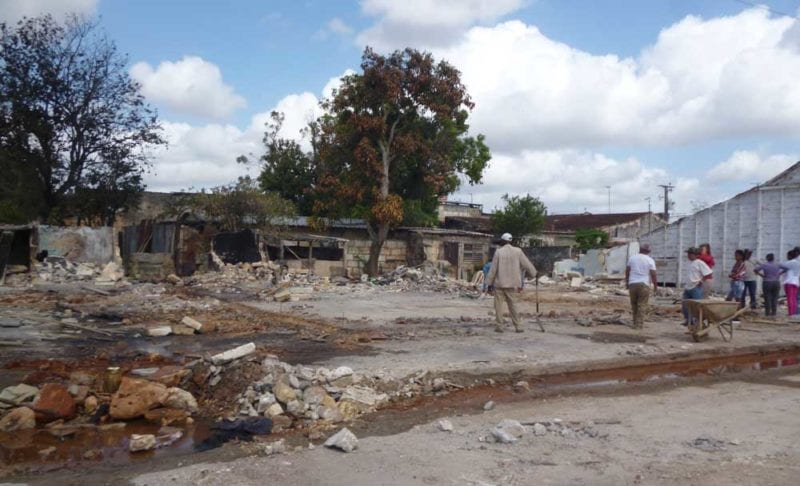 RM: Nobody could recover anything. In times like that, you only think about saving your life and anyone nearby. We Cubans are caring by nature. Poor Julia who had saved a bit of money for her daughter's sweet fifteen… at least two of her pigs were saved. When these kinds of things happen, you discover the hero inside of you. One of the old ladies' grandson carried her out just minutes before the roof collapsed and neighbors opened up their homes to help those in need.
HT: What other aid have the affected received?
RM: After the fire, Peoples Power representatives have given moral support and have been present to give out mattresses and hygiene products, as well as kitchen units. We are sure they will also receive TVs and fridges in the near future and a bit of financial aid too, why not? Right now, we are all helping in any way we can: some people with clothes and shoes, others with sheets and covers, others with food and water.
HT: What has happened to the alleged arsonist?
RM: We haven't heard any news up until now, some people say he's been arrested; others say he hasn't been found. The police and firemen are investigating the causes, as well as the kerosene, that something else might have been used to start the fire and whether the sofa was the starting point or not. I don't need to tell you that rumors are never-ending, everyone has their own theory although sometimes we just have to imagine what really happened.