Castro Likes Rock and his Home Country
"Music can't be classified"
Helson Hernandez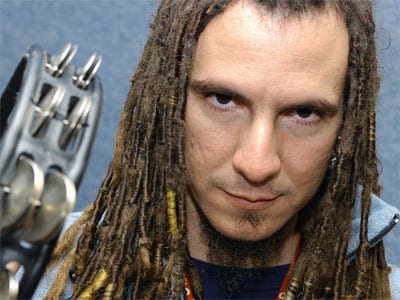 HAVANA TIMES — Athanay Castro, the well-known Cuban singer-songwriter, who was based in Spain for many years, known as the white rapper, is returning to his country to continue his musical project.
HT: Owner of your own repertoire.
Athanay Castro: Everything I sing has been composed by me. I might put a song that interests me in my repertoire at some point, by somebody who I admire or respect a lot, but what I basically sing are my own songs.
HT: At what point in your life did you first come into contact with music?

AC: I would say since I was a child. I remember that film, "La nina de los hoyitos", it's very famous, from the '80s. I used to sing all the songs from that film back then, my neighbors would even asked me to. When I used go into the shower, people in the corridors would shout at me: "Athanay sing…." I would take a racket between my hands when I was 9 years old and pretend that I was playing songs by the Beatles, Led Zepellin… with the guitar. In a nutshell, music at home has always been a part of my childhood, my dad used to listen to a lot to boleros from the '50s, Rolando Laserie, Olga Gillot, Orlando Contreras, Blanca Rosa Gila. My mom was more of a rocker, she liked Los Brincos, The Beatles, and all the Cuban music that used to be played on the radio, from Los Van Van, Los Dada, to Mirtha Medina and Annia Linares.
HT: Did you study music at school?
AC: I started playing the guitar. When I was at high school, there was a really strong Nueva Trova movement, and lots of people at school wanted to pick up a guitar and sing a song by Silvio Rodriguez or Pablo Milanes. Going to the park and singing to try and get a girl was part of what young men used to do back then, we didn't have anything, water to drink and a guitar to sing, and lots of love. That led to the start of me composing my first songs and taking my first steps in music, and afterwards, I decided that I wanted to study it, but because I had started late, I couldn't go to a conservatory anymore, and so I did a degree in Music Education, a degree which no longer exists today, and in some way or another this gave me a lot of knowledge.
HT: Does Castro like Rock?

AC: This is my second album, and this time I've returned to Cuba, I'm trying to promote the tracks that were included in this production. It's a CD that has been spread throughout the country, but because I wasn't here, it hasn't really been pushed forward, that's why I want to share it with my audience, because I think that the songs of this time need to get closer to the people. The first album "Septimo Cielo", is the most known here in Cuba and the media promoted it.
HT: How does Athanay define himself artistically-speaking?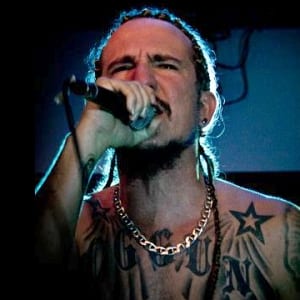 AC: I am a singer-songwriter, I have been influenced by the trova school. I'm from the 13 and 8 generation, where Habana Abierta came from, which were a group of people that used to come together on that corner in Havana's Vedado neighborhood, where we used to sing songs and read poems. It was the utopia of art for art's sake in the '90s. At that time, a rock and roll movement that bands like Nirvana, Soundgarden and others led, appeared, which left its mark on my generation and which we liked a lot, that's when I began to make signature rock. They were my trova songs but with a rock and roll twist. My second album is much more eclectic, it delves more into what we could call "power pop" and I'm including the same range, I mix different branches of rock in the same album, trying to be coherent and not boring.
HT: Talk to us a little bit about your experiences in Spain.
AC: I was lucky to sign with a Spanish record company in 1997, whose owner was Miguel Bose. While I was in Spain, where I went to record my album in Madrid, I got to meet lots of artists on the Spanish music scene, who I never would have met if I had been here in Cuba. Among these artists, I pay special mention to Lolita and Rosario Flores, Serrat and Sabina, Alejandro Sanz, as well as flamenco artists such as Tomasito, Paco de Lucia… Rosario Flores proposed that I compose and co-produce an album alongside her that she wanted to make back then called "Jugar a la locura". It was a year of intense music-making, where we were together almost this entire time without separating, people even used to say that we were a couple, and this album came about out of this co-living experience.
Part of this production was recorded in Ibiza and the other half was recorded in Malaga, in a very beautiful place on top of a mountain, full of mansions, in fact I think one of the members from Guns N' Roses has one of those mansions. The owner of this studio was the Beatles' drummer, it was an incredible experience for me. I also collaborated with a band from Seville called O'Funkillo, they make funky Andalucian music, it's an interesting group who mix rock with flamenco with a very special jive, I even sang on some of their tours as a guest. In short, I collaborated and worked a lot with Spanish artists, I even got to share the stage with Luis Eduardo Aute and many others.
HT: Are you the pioneer of rap productions in Cuba?
AC: Yes, I was the producer of the first Rap album that was made in Cuba, by the band "Primera Base", who went on to win awards at the Cubadisco in '97. I was also awarded a Cubadisco prize in '98 for my album "Septimo Cielo", I was in Spain at the time and I never actually got hold of the award, but I know that I won it.
HT: Can you give us any heads up on your current work?
AC: I'm back in Havana, and the only thing I hear almost everywhere is Reggaeton, which has become like son, guaracha and danzon here… There are people who do it well and others who do it badly. I'm one of those people who think that all music genres have a place in music, and that all well-made music is good. Watching this phenomenon, and making it clear that this isn't what I do, however, because I am a producer and I have the means, I thought about doing a remix of Athanay's songs mixed with a Reggaeton beat. I don't believe that what you hear is really Reggaeton, because this style has a very specific language which you have to know how to do it and be involved. I don't want to compete with Reggaeton artists, I just want to have fun and do a remix so I can reach an audience which is maybe out of my reach because of the music I make.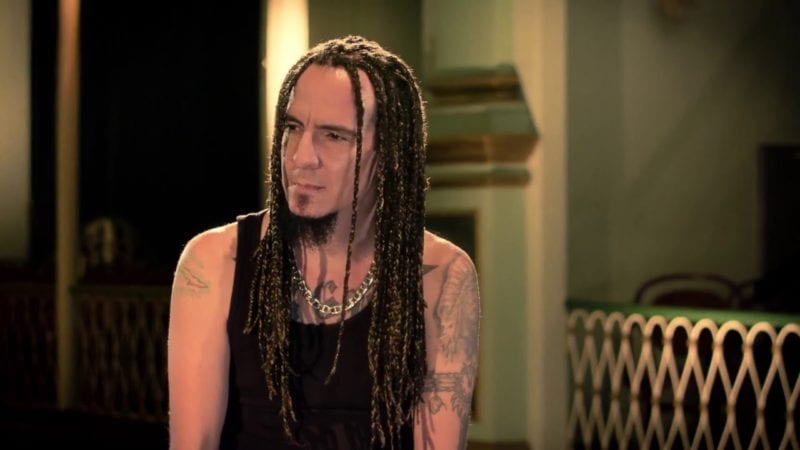 In the late '90s, the freaks were the ones who weren't listening to salsa music, and the hot ones, which is how we used to call people who listened to salsa in the '80s, didn't listen to rock either, but in the '90s, our generation managed to bring together the freaks and the hotshots to sing together at a concert. This is really great, music can't be classified and people shouldn't use labels to separate artists one from another. Music is a universe of sounds and sensations, it creates health, it cheers people up or saddens them, it makes us reflect. Music can change the world.
HT: Back home.
AC: I've lived almost half of my life in Spain, I'm now 44 years old, I feel like a young 44 year old man on my bike riding through Havana. It's been 10 years since I've set foot on this soil and I've been wanting to really bad, but because of the life I had, it wasn't possible. Suddenly, I did. My mother got sick and I had to come back in a hurry and once I got here, I caught the Cuban virus and it's got hold of me. It's like Jose Marti, who lived all over the world and came back with his experiences. I believe that I now have many things to tell and contribute, and here I am, trying to settle back into Cuban culture, because there's nothing more beautiful than being recognized in your own country. I already have a company that supports me, I'm with the Cuban rock agency, I can pass invoices, I don't have problems with the law, they can call me for whatever they want just as long as it's not for something criminal.