Classical Dance Icon Vladimir Malakhov interview with HT
Helson Hernandez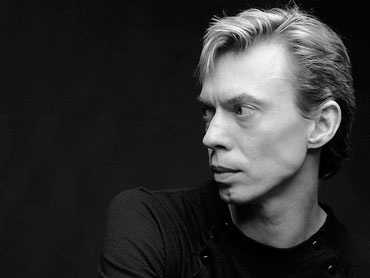 HAVANA TIMES — "I want to be remembered as a good classical dancer," said Vladimir Malakhov, one of the great, world stars of classical ballet, during his exclusive interview with Havana Times.
HT: Do you experience any significant transformation while dancing?
Vladimir Malakhov: I don't generally pay any attention to the transformations going on inside me while I dance, I simply give, I give my two-hundred percent for the audience, I give my all. My transformation is simply that, being able to regale the audience my art.
HT: What memories of your native Ukraine do you still carry with you?
VM: I have childhood memories of the Ukraine. I was born in that country and I remember my childhood there, my parents, my brother. Afterwards, I pursued my career in Moscow, and what I remember of my teenage years takes me there. I of course also remember other parts of the world like Vienna, Stuttgart, Canada, New York – you could say my memories aren't limited to the Ukraine, that they're more international.
HT: Tell us about your first steps in the world of ballet.
VM: I was lucky to have one teacher train me the first 8 years of my career. This rarely happens. At the Bolshoi, you generally go through different teachers. This helped me grow as an artist and dancer. Having the same ballet teacher for so long helps to define you as a dancer, and I am grateful, because, to a great extent, this teacher helped me become who I am on stage today.
HT: You have an interesting anecdote about the Bolshoi, Moscow's largest ballet company.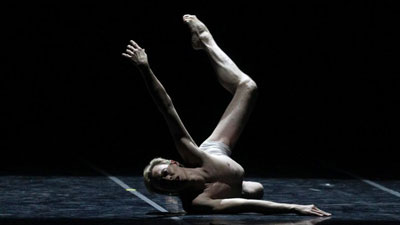 VM: Something quite interesting happened when I finished school. I wasn't admitted into the Bolshoi, but into the second most important ballet company in the country. At the time, everyone was asking themselves why I hadn't been admitted into the top ballet academy in Russia. It wasn't because of anything related to my dancing, as one would suppose. I wasn't accepted at the Bolshoi quite simply because I was Ukrainian – they were set on only admitting Russian-born dancers at the time.
As time went by, it happened that things started going very well for me at the company I was dancing in – I was winning the most important ballet competitions in the world. It was then that the Bolshoi called me to offer me a contract, and I replied it was too late: "You turned me down the first chance you had and now I don't want to work with you." You only get one opportunity. If you miss it, you miss it.
HT: You have a very broad repertoire.
VM: I've performed all classical ballet pieces. Corsair is one of the pieces that has been the most rewarding for me. There are works I enjoy performing, others not so much, and I have to pretend I like them.
I had a very nice experience in Vienna, where I had already performed in Fille mal gardee, Swan Lake and Giselle. One day, the director told me we were scheduled to stage Don Quixote at year's end. I am not a fan of Quixote, it's not my favorite ballet piece, and, six months before the performance, I was already having nightmares, obsessed with the fact I had to dance in this piece.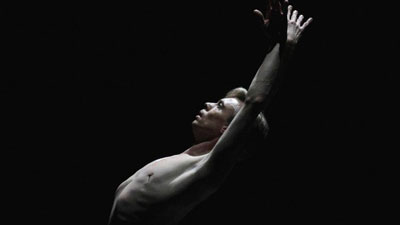 The thing is, I am a blue prince kind of dancer, that's my style, it's what I strive to do. Dancing in lyrical pieces is much easier for me than taking on any other kind of work. At the time, I thought my best performances were in works with these characteristics. After I had performed in Quixote in Vienna, the audience and my friends came up to me after the show and said to me: "Vladimir, your best work to date by far is Don Quixote."
HT: How do Cuban audiences strike you?
VM: I would like to be able to come to Cuba more often. I am always so busy I don't have the time to do so. I have many Cuban friends I have worked with in the course of my career. I've always maintained close ties with Cuba. One of my best friends from Cuba is Jose Manuel Carreño. I shared the stage with him at the American Ballet Theater (ABT) in New York.
Jose would always invite me to come dance in Cuba. Finally, late into my career, I came to the island. I regret not having been able to come earlier. Being an international star, I simply didn't have the time. I feel that having come when Russia and Cuba had close socio-political ties would have been an important experience for me.
HT: Tell us about the choreography designed for you by Renato Zanella.
VM: It is called Voyage. Zanella is the former director of the Vienna Opera and a very good friend of mine. It's a marvelous piece which deals with one of the things I dislike the most, traveling – which is curious and contradictory, when you consider the path I've taken.
HT: What dance philosophy do you adhere to as a classical dancer?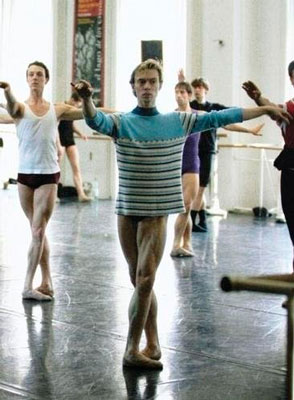 VM: I'm a classical dancer, but my mind and my heart are open and I am willing to take on just about every kind of artistic endeavor, especially dance-related. For me, it is important that people enjoy what they dance. Seeing any type of dance performed with love and affection fills me with joy.
I've performed every classical ballet role. As I've grown older, I've realized that it's easier for me to dance more contemporary pieces now. You have to be very precise and exact to do classical ballet. I've already passed that stage, it's behind me now.
I'm starting to enjoy contemporary works by choreographers who create pieces for me, who create new pieces for me to perform. It's very important for me that, at the end of my career, people say I was a flawless classical dancer and that I left the ballet scene at the right time, when I was still performing well.
I want to be remembered as a good classical dancer. I don't want people to retain the image of an emaciated dancer who ceased enjoying what he did, which is more or less what happened to Rudolf Nureyev, someone who didn't know when to end his career.
HT: Would you say that Giselle is your greatest achievement?
VM: It's a very important piece for me, one of my favorites. I've had the opportunity to perform it many times next to the great stars of ballet. I don't even have to act in Giselle. The character comes naturally to me, for I feel a lot like Albrecht.
Most ballets deal with human issues: a man falls in love with a woman, soon he falls out of love or they break his heart. All of these human experiences are of course very near to me, there isn't much I have to make up.
Playing these roles, having people see that what I'm feeling is real, not mere acting is very important for me.
I had a pleasant experience when I invited my friends to see my first performances in Giselle. When they saw me play the character, they would say to me: "You break women's hearts." I would reply: "Yes, but not in real life."