Cuba to Host Malakhov Dance Contest
Helson Hernandez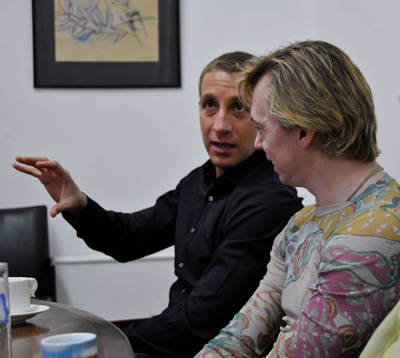 HAVANA TIMES — Paul Seaquist, manager of the renowned dancer Vladimir Malakhov, shares with us the details of the first North Atlantic Dance Competition and Vladimir Malakhov Grand Prix, a great dance event to be held this year in Cuba.
HT: How did this initiative come about?
Paul Seaquist: The North Atlantic Dance Competition and Vladimir Malakhov Grand Prix initiative came about through two different but complementary experiences during our last performances of A Gift from Malakhov, staged in Holguin in December of last year. During our stay in Havana, before departing for Holguin, we had a meeting with the Minister of Culture and the Chair of the Performance Arts Council. There, we discussed the idea of broadening dance education, on the one hand, and exploring the traces or the concept of the "Caribbean" to be found in Cuba. When the meeting was over, I started thinking about how we could develop these ideas and make them a reality in today's Cuba in the shortest amount of time possible.
A few days later, already settled in Holguin, overwhelmed by the unprecedented success of the performances and by the affection audiences in the city showed us, we met with Maricel Godoy, head of the Codanza dance company, and we decided that creating a dance and choreography contest in Holguin would be an excellent idea.
We've been working to make that new project a reality since that day. I recall sharing the idea with Vladimir Malakhov that same afternoon, and he was thrilled by it. We organized our agendas and the other commitments we had for the year and suggested a date. I remember what I told the audience that same night at the end of the performance: "we are very sad to have to leave Holguin, but I am happy to tell you we will be back with a surprise in September!"
HT: Does Malakhov have any special aims for this event in Cuba?
PS: The aim is and has been only one since we set out on this journey in Cuba a little over two years ago – it is quite simply to give something to audiences. I've said in other interviews and I'll say it again: ballet has given us all that Vladimir and I have and we realized this was a good time to give back our art and what we have to those who may need it. Our aim is 100 percent altruistic. This puts us in a very special situation that is sometimes misunderstood and taken as controversial, particularly in today's society. It is the fact that we aren't asking for anything in return: neither payment nor favors. We don't want anything other than to be able to help others reach their goals and dreams and overcome their fears of striving towards them.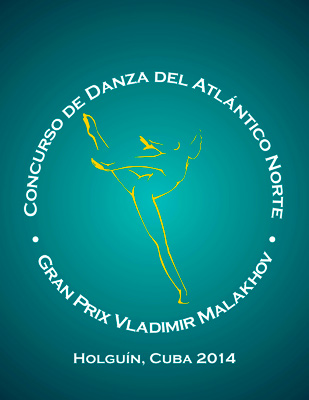 We realized just how many young people with exceptional talent simply didn't have the fortune of being born in the great dance capitals. Many a time, this talent is lost because of a lack of schooling or real incentives that pushes people to go forward. Incentives are an essential part of motivation and motivation is the force behind all progress and development. How many young talents, not only in the world of dance, but in the fields of sports, the humanities or the sciences, become discouraged little by little because of poverty or the monotony of an unfocused life devoid of goals?
HT: Why Holguin, when Havana is Cuba's capital and the country's cultural center?
PS: Fate has a way of taking you where you should be. From the start, we had a special rapport with the people in Holguin. On the other hand, since Havana is the largest cultural center in the country, it is more encouraging for us to be able to give where people are in greater need. Having said that, I have to say and stress that Holguin may be the venue of the North Atlantic Dance Contest and Vladimir Malakhov Grand Prix, but that this is not a contest that belongs only to Holguin. The event belongs to the whole of Cuba and to all of Latin America as well. The project seeks to include, not exclude, people. As such, we are devoted to and at the service of all cities, dancers and choreographers on the island. Similarly, looking a bit further, we are devoted to Chile, Argentina, Brazil, Mexico and Paraguay, to name only a few countries.
HT: Who is the call for participation aimed at?
PS: The call for participation is addressed and aimed at Cuba, Latin America and the Caribbean. It is important to stress that the competition is designed to acknowledge the work of both choreographers and dancers. In the case of choreographers, the competition is for people aged 18 and over. In the case of dancers, it is aimed at people between the ages of 18 and 30. I would like to say everyone is invited to take part in this initiative. All are welcome. I hope we see dancers and choreographers from as far away as Santiago de Chile, the Colon Theater, Brazil, the Dominican Republic and Cuba's National Ballet. The 1st North Atlantic Dance Competition and Vladimir Malakhov Gran Prix hopes to be seed that will eventually bear fruits and flowers.
HT: What can you tell us about the awards?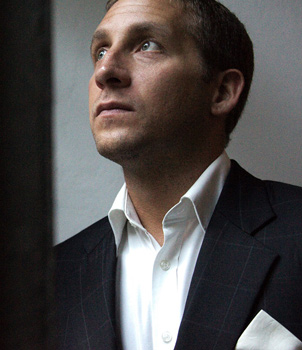 PS: The awards are divided into two categories. Those aspiring to the Codanza Gran Prix, the choreography award, will be awarded the opportunity to stage their work or put together a new choreography with a prestigious company during their next performance season. Of course, staging this work with the Codanza company entails intellectual property payments and other such steps. What we want is for artists to be able to create and show audiences what they are creating, and what better showcase for a choreographer than one of the most important stages in Cuba, the Edy Suñol Theater. The Vladimir Malakov Gran Prix will go to a dancer chosen by the jury and will consist of 1,000 euros and a sculpture by Cosme Proenza, one of most renowned visual artists in Cuba and the world. Cosme Proenza has shown our projects immense love and support.
HT: Where should those interested apply?
PS: At this address: Martí # 111 (altos), entre Libertad y Maceo, CP: 80100, Holguín, Cuba. Telephone number: (24) 421-522. They can also apply at Rochester #9 (suite 2201), 10178, Berlin, Germany. Our email is: [email protected]
HT: Will Malakhov dance during the competition?
PS: Yes, Vladimir will dance again in Cuba, during the award gala to be held on September 18th. We're discussing what to stage in Holguin on this occasion. We're debating between staging a new solo that the great Belgian choreographer Sidi Larbi Cherkaoui recently made for Malakhov, titled "Icarus." We premiered it two months ago at the Malakhov and Friends performance in Berlin. We're also considering a two-dancer piece titled "Old Man and Me," by Hans Van Mannen, which deals with the love of couples and the effects of time on it.
—–
Also see this previous interview with Paul Seaquist