Cuban Pianist & Innovator Jorge Luis Lagarza
Helson Hernandez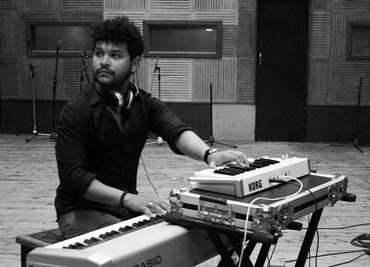 HAVANA TIMES — Jorge Luis Lagarza is a young pianist who accompanies one of Cuba's great vocal talents. Today, he is going down new roads to explore his musical preoccupations.
HT: What's your background, both as a person and a musician?
Jorge Luis Lagarza: I was born in Havana's Maternidad Obrera Maternity Hospital and was raised in the neighborhood of Buena Vista. I have a great family who was always concerned about my education and kept me in the straight and narrow. Music always moved me deeply. Apparently, my mom saw talent in me and made me take the admittance tests at the Alejandro Garcia Caturla Conservatory, where I studied for 7 years. I then moved on to the Amadeo Roldan Conservatory, where I graduated as a pianist.
HT: How did singer Ivette Cepeda discover you?
JL: It's a funny story. One day, a friend who knew her called me and said she had heard of a pianist named Jorge Luis, my name, that is, and they called me to audition. I went to the audition thinking I was the one they had heard about, but it wasn't the case. Thanks to that whole confusion, she heard me play the piano and liked it. Thanks to her, I started my career and spent almost seven years with the band. One of life's coincidences.
HT: How significant was it to become the pianist for this artist?
JL: My work with Ivette Cepeda was a great start for my career. I can confidently say very few people are fortunate enough to start their professional life as I did. I felt on top of a mountain, without having made the effort to climb it. It was very interesting to grow as an artist and a musician while working with an artist who is considered one of Cuba's best today. It was, without a doubt, a great learning and improvement process.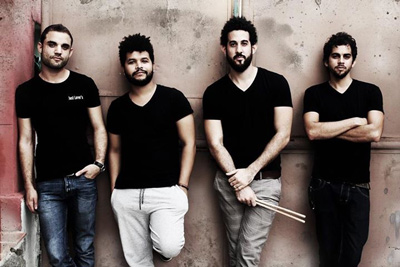 HT: Why leave Cepeda's band, then, and risk exploring uncertain paths?
JL: I don't think of it as leaving Ivette behind, but rather as the fact that opportunities come up in life and you have to take them. My work with her was an excellent experience, but I had preoccupations as a composer, arranger and performer that I needed to explore. Working with Ivette took up too much time and I decided to follow my own path as a soloist and with my own band, "Real Project."
HT: Tell us about "Real Project."
JL: It is a music project that a group of close friends with different music tastes thought up. The founders were Ruly Herrera, Rey Guerra Jr. and yours truly. We started out with the idea of opening up new music horizons in Cuba, influenced by new world rhythms, Jazz and, of course, our Cuban roots. Our idea is always to create without limits, even while on stage. We also take full advantage of what each of the members can contribute. The band is currently made up by Roberto Luis Gomez (guitar), Ernesto Hermida (bass), Ruly Herrera (drums) and myself (piano, keyboard, synthesizer and vocoder).
HT: How could we describe the music you make now?
JL: You can call it "world music." It is influenced by all of the musical experiences of the band's members.
HT: Considering Cuba's current music panorama, do you see any prosperous future for your new project?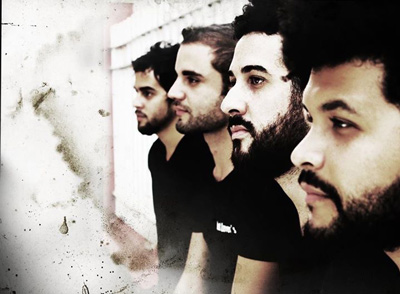 JL: Young Cubans need new currents and tendencies, not only in terms of music, but also in the arts in general. The reception from the audience at our concerts always surprises us, because it gets better every day. People leave our concerts very surprised, in the best sense of the word, always talking about the novelty of our work. So, in my opinion, a rather prosperous path is opening up for our band and for other young musicians who are quickly gaining ground.
HT: Are Cuban record labels welcoming new projects such as yours or are they turning their backs on them?
JL: That's a good question. I don't exactly know how Cuban record labels work, but I believe they're not entirely closed to new projects by young people, such as Real Project. I had the pleasure of taking part in the recording of the album by our drummer Ruly Herrera, Mal Tiempo ("Bad Weather"), an album recorded at Colibri studios. This is the record label that works with new projects the most. It's true that record labels in general should be more open to new movements led by young people, support them by giving them the opportunity to record an album.
HT: How would you describe your preferences and priorities as a pianist?
JL: I am currently studying a lot, and not only the instrument, but also new music production and direction elements as well. I am constantly listening to and learning from the music that reaches my ears. As a pianist, my aim is to make people feel what I am conveying as an instrumentalist and what my band Real Project is expressing. I hope the band becomes known around the country.
This year, we were nominated for a Cuerda Viva Award, for best new band, best jazz band and most popular band. The public can vote for us by sending a text message to 8888 reading "cviva#33."