Dago's Life in Viñales, Cuba
Interview: Part 1
By Erasmo Calzadilla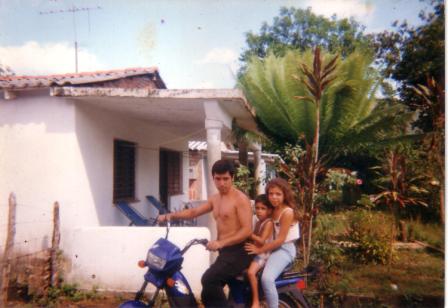 HAVANA TIMES, June 17 – In my second year studying pharmacology I met a dynamic farm kid who had just as uncanny ability to weave stories as he did to suspend classes. Dagoberto Mojena had just come out of his military service and his schooling hadn't been so good. One day I decided to help him and his inseparable friend Josue Castro, who now lives in the United States. A strange and close friendship was born between us that still lasts today, despite our very different tastes and interests.
Dago was born and raised in the town of Viñales in Pinar del Río province. The town has stunned people with its beauty since they first laid eyes on it. Almost 10 years ago he invited me to his house and I jumped at the chance. I was a bit apprehensive upon arrival, but his family received me with a great deal of affection and offered to share with me what they had, even though it was really hard times back then. I have been in love with Viñales ever since and I never get tired of visiting.
Dago dropped out of pharmacology school for personal reasons, but all these years we have managed to stay in touch. I recently visited him. Sitting on his porch, facing the impressive mogotes (limestone outcrops) always covered in green, Dago granted me an interview for Havana Times, which he just learned about from me.
Dago, you were born in this town and it is obvious that you are proud of that. But what about your ancestors, do you know where your family comes from?
Dude, I have asked my parents and grandparents and everyone they know of lived here. I haven't uncovered any ancestor that came from anywhere else. So, most likely, my family is among the founders of this town.
Do you know when it was founded?
Yes, they say it was in the 1600's, but I think there were indigenous people here before that.
But do you have some indigenous roots?
Yes, it's likely that a grandfather of mine is buried in an indigenous cave and one day I might find the place and recognize it.
Do you have any idea what the town was like before the revolution and before the influx of tourism?
Yes it was a hamlet with three embankments. The people grew tobacco and coffee… it was like Cinderella, beautiful but miserable.
So, Dago, you grew up here, wandering around these hills and having incredible adventures, which I never tire of humbly listening to. It is difficult to believe that you made it to the University after having attended rural boarding schools for 6 years?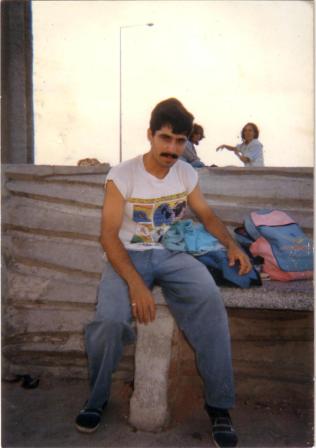 Dude, I spent two years in the military as a border guard on the north coast during the most difficult time of the special period [post Soviet years of economic crisis] when people were jumping into the sea from all directions in anything including the washbasin. We spent the nights following the boats mostly to prevent people from setting off with children. I personally experienced cases involving deaths by drowning, dehydration, or sun exposure. When we found them we had to bring the remains to the station. This left quite an impression on me. For good conduct I was awarded the "18th order" from the ministry, which allows military personnel to attend college.
And why did you choose pharmacology?
Because I thought that there were good work prospects in the field. I knew that the country was putting a lot of its money into this industry. I thought it was a good prospect for the future.
You were in your second year at the University and you were well known and appreciated. Why did you leave? Did you lose interest in pharmacology?
Transportation was a big problem and my finances were too because my mom couldn't help me. She had worked for a tobacco company, but then she stopped working. Therefore, I began to fail classes and I couldn't finish.
And this had nothing to do with your unique manner of enjoying Habana?
It was also because I blew off my studies a little. I really liked the cinema, the parties, etc, etc. I could have applied myself more and made it through, but it didn't happen.
So you returned to Viñales, a town that people from around the world would like to visit. Are you aware of the fact that you live in a special place that is unique in the country and in the world?
Dude, I am aware that it is special. It wasn't named a World Heritage Site for nothing. There are living prehistoric fossils here that are not well known to tourists such as the Cork Palm tree, or White Chameleon Thistle, and I know that all of this has great potential.
Yes, but I am not talking about potential. I'm asking if tomorrow morning you feel any excitement when you sit on your porch to eat breakfast facing these rolling hills.
Erasmo all this is so familiar to me that it just seems normal and really doesn't catch my attention anymore, because I have lived here since I was born.
You mean that if the mogotes were no longer there, it would be all the same to you?
Yes, I think so. But perhaps I couldn't live without them.
So you did not return to the town out of nostalgia, but because you had no other choice?
Yeah, more or less.
And since you returned in the mid-90's, what have you been doing?
First I hooked up with a woman and we had a child, but then the she married a tourist and left the country. So, I had to take care of the child from the time he was less than one year old until he was 5. I really struggled to keep him well nourished. I did things such as traveling to Havana with a sack or back pack to sell some fruit or fish and returning with clothes to sell, or raising and selling pigs.
You mean you transported and sold merchandise to and from Havana? Isn't that an illegal activity?
It's illegal, but I needed to do it. I had to run the risk in order to support my son.
Dago, I know that you have enrolled in law school, taking advantage of the University for All program that has brought university courses to the school located on the same corner as your house. How is the quality of the classes?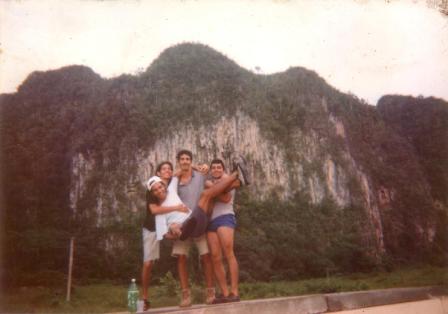 The classes are very good, I have no complaints. The professors are charismatic and are well trained. Sometimes they may not have mastery over the content, but what is important is their obvious desire to do their best.
So you are content with what you are receiving?
I'm especially happy with this year's professors, yes.
But Dago, if you have been carrying out illegal activities, isn't it contradictory to now choose to study law out of all the things you could have picked? Shouldn't the judges be the first line of defense against infractions of the law?
That's true for sure, but I already explained to you my need to help my family and support my son by myself. What's more, I don't consider what I was doing to be a serious infraction.
What would happen if once you graduated and were working on the bench and a case came along in which someone was committing the same infractions that you were in the past? Would you feel morally competent to judge someone like that? Furthermore don't you feel like you would be supporting the same mechanism that you've always felt was suffocating you?
No, and I'm not going to find myself in that situation anyway because I don't want to work in the courts. I am going into a different branch of law.
Such as? What's your plan?
For instance to work as a legal consultant for a company, or as a paralegal.
Dago, now I want to move on to talk about the land. I know that a law is being implemented that gives land to those who want to cultivate it. Do you know anything about this?
It is Law No. 125. This land law has existed for a while, but it's taking off now because many people want to return to farming due to the economic situation and food scarcity.  Before everyone wanted to come into town, now everyone wants to go to the countryside.
Second part of this interview: Dago of Viñales on Land Grants & Tourism