Danel Castro: Perseverance after the Pandemic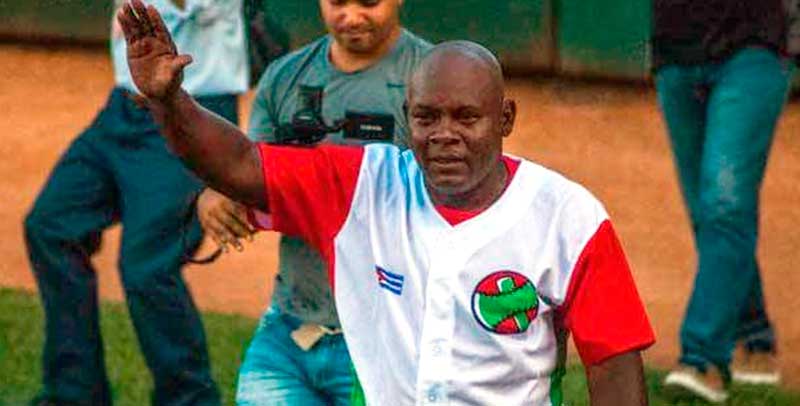 By Ronal Quiñones

HAVANA TIMES – A traditional interview has not been possible due to current conditions, but Cuban baseball player Danel Castro has sent us his impressions in the midst of the pandemic, which, as he assures, will not stop his sports career.

Having just turned 44 (on July 2), the man from Las Tunas maintains his desire to become the player with the most years playing in the National Series. In addition, with just 13 hits in the coming season, he will surpass Fernando Sanchez, who had 2,215 and is third in Cuban league history.   

"I am still active in making history. I set a goal of reaching 200 home runs and I did it, then the two thousand hits, the thousand RBI's, and now I want to be the person playing in the most seasons. With this one that will start would be my number 27, and Carlos Yanes finished with 28.
"Also, to demonstrate to those who did not call me to international events that I am still the same. My father died and he didn't have the opportunity to see much of my career. My mother and sister are the others who have always been there, suffering as much or more than me, but I have willpower."

Here comes a key point in his career, because despite being a great hitter, he has not been included in many national squad shortlists.

"I have always been a simple person, who gave his all for this sport, and that is why I continue despite everything, because my people appreciate it. I think I could have made Team Cuba many more times, but those are things from the past. I had two great shortstops ahead of me, like Germán (Mesa) and (Eduardo) Paret, but I thought that after hitting 6-5, with two triples, against a Major League team, it was something formidable."

"That game against the Orioles was the biggest of my life. It marked my career and I thought it would guarantee me spending a lot of time on Team Cuba, but that wasn't the case. Pain is what shapes you, what makes you go ahead and persevere, to show everyone what you are capable of. "

But Danel had his flirtations with boxing …
"I once put on my boxing gloves and knocked out a 13-year-old boy, and I was nine, but I fell in love with baseball. My cousin was the one who taught me to field. I was hitting a lot with stones, dreaming of being like (Orestes) Kindelán, (Antonio) Pacheco and (Omar) Linares. When I was nine years old, I entered what is called the high-performance pyramid in the National School Games, and there I remained as the leader of the hitters [in my province], but I didn't make the kids Team Cuba.

"There were two years that I went unnoticed in the pioneer category. Then I did make the national teams in categories 10-12, 13-14, 15-16 and youth. After being on the world youth champion squad I should have joined the Las Tunas team, but they didn't include me as they prioritized veterans. When I had like 10 home runs in the Development League they wanted me to go up, but I said if I wasn't going to play I would stay where I was."

Contrary to what some people think, Danel is not an example of consecration today, since he no longer trains as before and in the midst of the pandemic he spends more time playing dominoes, smoking and sharing with his friends, but he trusts his talent and on what he can contribute as a designated hitter. The confidence that the current manager from Las Tunas, Pablo Civil, has given him has a lot to do with this.

"Pablo and I get along very well. We played together for a while and he even listens to some advice that I've given him. From the outset I always tell him that I will abide by what he says, but listen to my opinions and ideas, that's why we feel very comfortable. Here we had many coaches who never played ball and in recent times we have managed to modernize ourselves a little, but worldwide we are still archaic.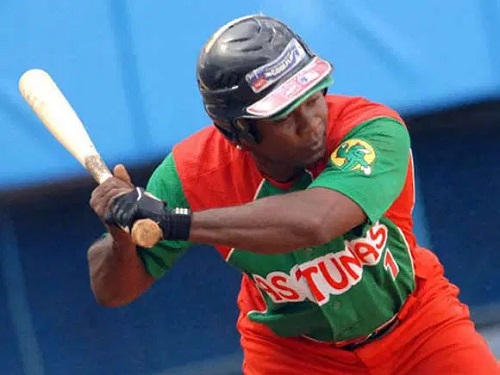 "The first thing that needs to be changed is the methodology to choose the athletes for the national preselection, you have to take the ones who are performing. If you don't then the events come and the one there doesn't produce. Cuba has many good players, but they leave [the country] if they don't receive the opportunities they deserve."
"I give an example, in the first Caribbean Series that Granma played, (Alfredo) Despaigne was resting at home [after a long season in Japan] and they took him. Although a player is a great hitter, the best, if he hasn't trained, he cannot perform later. It has happened to me, if I don't train then I don't hit. An international event is not the time to adjust, you have to win there.
"It saddens me that we don't even win the Central Americans anymore and that they celebrate a silver medal, because it is necessary to have a little dignity. Another problem is that the academies have been scrapped, the pyramid has been broken and that is why players arrive at the National Series who are not technically ready."

Tell us about the rivalry with the Western Cuban teams

"I always loved playing against Western teams, because they play good baseball, and they are always very good tactically, looking for your weaknesses, a smarter and more detailed style, though sometimes they underestimate us, that's why I had a lot of fun. I really enjoyed playing in the packed Latin American (stadium) in Havana and with people messing with me. That encourages and is the most beautiful thing there is.
"I want to take the opportunity to clarify the dance thing when I connect a hit at an opportune time. That came about after I hit a double in a playoff and knocked in the go-ahead run. The objective is to relax tensions, because this is a game. I did not want to hurt anyone, and I wanted young people to be motivated. In normal games I don't do it and I apologize to some athletes who have been bothered, but it is not with them, it is with the opposing manager who orders his pitcher to throw four balls to the batter who precedes me; the dancing after a hit is for them."

Finally, he tells us that the key to what he has achieved is training hard, doing a lot of weight lifting and many swings, although nowadays he doesn't practice defense any longer or running too much. Also, take good care of your diet. And he dismisses us with a promise, that of revealing some secrets of how he produces at key moments, which although he considers it to be natural, he nurtures it with much study of the opposing pitchers. "I'm still active and I can't reveal the secrets now, but someday I'll talk about it," as he says bye-bye.