Humanist Photography through Tony's Lens
"I'm interested in constructive criticism"
By Helson Hernandez  (Photos: Antonio Hernandez)

HAVANA TIMES — Antonio Hernandez "Tony" is a photographer and a designer. He was a wine steward before that until he was able to consolidate himself as a photographer and has already taken over important art spaces.
HT: What is photography from your personal point of view?
Antonio Hernandez: It's magic. I believe that photography is a means to reach an end. You're able to portray a reality that can be understood in a lot of different ways. I try to always get to know the people I work with, and depending on the theme, I capture what I can find in each and every one of my subjects. I like being able to record my environment via photography, to be a witness to the world, and to myself. It's like feeling "life" up close.
HT: Do you chase specific interests which follow some kind of theme in your work?
AH: Everything I've explored within photography has drawn me in a lot. Documentary photography doesn't let me put my camera down because whenever I'm looking around I automatically snap reflections in my mind in the shape of photos which in some way challenge, and question the way in which I can reflect these realities, in order to enter other people's imaginations. Anything related to sensitivity can be found in the photos I take. That's my nature. It's what allows me to explore within this universe.
HT: What made a wine expert transform into a photographer?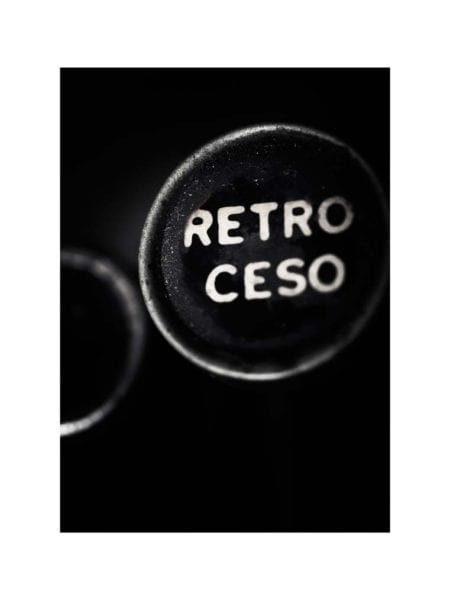 AH: I got involved with the creative process within jewelry. It was a business I had built up with my wife Rosana Vargas, who is also a silversmith. The time came when photography became an important factor in making our business grow. That's when it all began, when we were unhappy with the photos that people we'd hired took, to get pictures of Jewellery and Models on and off the runway. I bought my first camera and decided that this would then be my job. I received help from Alberto Arcos, a professor who teaches photography workshops at the UNEAC. At the same time, I began to play with jewellery macro photography, and to record moments at the runways I was always attending. The artsy side of it came out of my own personal need as, between photographing jewellery and runways, it filled a great void within me.
HT: What would be the most interesting things to photograph in today's Cuba?
AH: Our socio-cultural surroundings are extremely rich in content, and so, from a photographic point of view, it's also very interesting. You can find infinity of things to photograph in Havana, from the old to the most modern, without forgetting the rest of the island. I'm especially interested in the constructive criticism tied to old age, women, childhood and other cultural phenomena of today. Everything fascinates me and I always ask myself how I'd translate that into my own photographs, and how it'd be interpreted by people even when I'm not there to explain it.
HT: Does design follow your photographic work in some way in terms of your family business?
AH: Having an imagination is vital if you want to create. It's like a flame that is sparked and it grows into a bonfire with experience. Design helps you to see in an organized way in photography and vice versa. They're both interlinked, when you dominate both you can visualize a lot more clearly. And of course, the best business is family.
HT: Tell us a little bit about the project you're currently working on relating to women.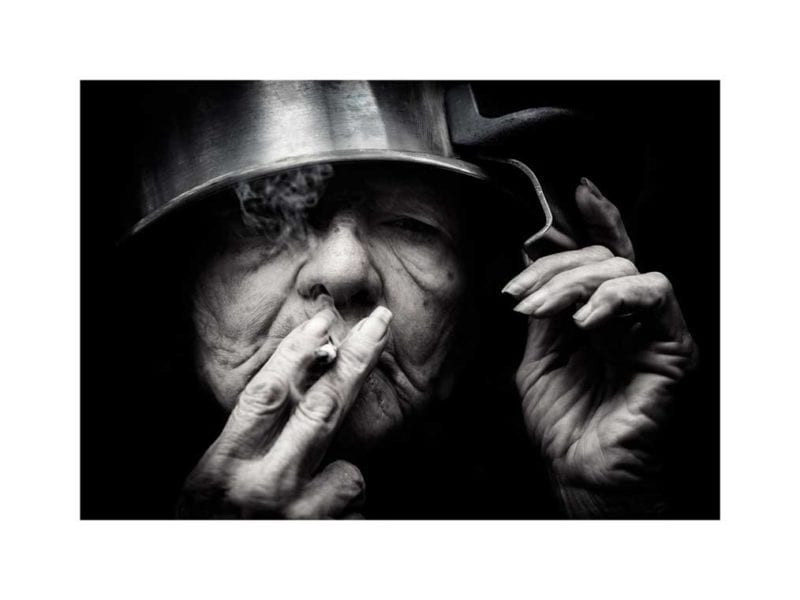 AH: To be honest, I'm working on two projects simultaneously, but this one is my more ambitious project and involves a Panamanian photographer Eduardo Molina. I'd also like to invite other photographers in the future, in order to create a large collective piece of work. It's a Catalogue of Women. In this project, I try to explain an interesting theme: linking the Cuban woman within photography, from different photographic formats, and to represent her in an endless array of social fringes which are really difficult to move around in. If they were men, it would be a lot easier. The project is being curated by Chrisly Perez, and follows the generations from childhood to old age, ending with a photo that takes us back to childhood again. I have been critical and careful, always respecting the human values I stand by. The series is made up of 27 black and white photos, and they'll be put on display in a 80 x 60 cms. format. It's all a real luxury for me.
HT: Any comments about art on the island in a general sense?
AH: The truth is that art is found everywhere in Cuba, and the process of making art is becoming modernized too. In fact, artists are popping up everywhere. I believe that simplicity and quality can encourage a creator's work positively. I still don't consider myself an artist. I always try to find myself, in the simplest way, with each photograph I take.
HT: What is the exhibition you're desperately dreaming of?
AH: I'd do it in New York. I'd put on an exhibition that would always have humanist themes at its heart. The human being is a universe in itself, and that's what interests me. There's a whole lot of mystery inside people and things. I'd show the natural and spontaneous nature, as well as the beauty of simple things.