Interview with Cuban Dancer Lienz Chang
By Helson Hernandez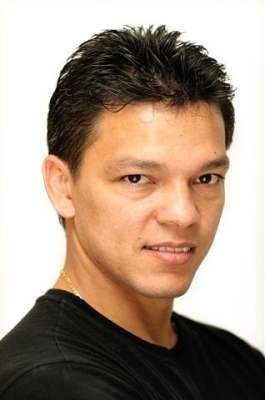 HAVANA TIMES, March 15 — Lienz Chang is one of the greats produced by Cuban Ballet. Today he is the 'Maitre' of the La Scala Theater Ballet of Milan, Italy."  Chang was interviewed recently by Helson Hernandez for Radio Metropolitano.  This is an HT translation of the interview.
How many years have you been in dance now?
Lienz Chang: Well, the fact is that I've spent almost all my life involved in my career as a professional dancer.  I began my studies when I was 10 at the School of Art in Matanzas Province.  At 15 I went on to the National School of Art, in Havana, and at 18 I joined the ranks of the dance corps of the National Ballet of Cuba.  I began my professional career with the National Ballet of Cuba in 1986, so up to now that makes 24 years in the field of dance.
You're a native of Matanzas.  Who facilitated your initiation into the art of expressive movement, or who discovered your potential for this profession?
LC: Yes, I'm a native "Matancero," as were my parents: Caridad Oliva Valdes and Victor Luis Chang Valladares.  At the beginning I started out in male artistic gymnastics, which gave me muscular tone and some physical conditioning that helped me a lot when beginning ballet.
Are you the only dancer in your family?
LC: Well no, there are other dancers in my family.  There's Yat-Sen Chang, who is a Principal Dancer of the English National Ballet in London England; and Lumei Chang, who is a maestro and dancer of Spanish dance at the Centro Pro-Danza de Cuba under the direction of Laura Alonso and who has her own company.  Plus there's the younger generation, starting with my son Oliver Chang, who's still studying ballet in Havana; as well as Olivia Chang, the daughter of Yat-Sen Chang, who lives in London.  I also have some cousins who are studying in Matanzas….
In the National Ballet of Cuba you succeeded at developing a career that placed you among the male dancers who will undoubtedly endure in the history of that Cuban company.  What reflections could you gives us on that?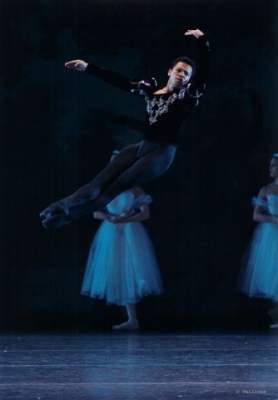 LC: My generation had a great opportunity, which we knew how to take advantage of.  We had great teachers, and great principal dancers from whom we learned what makes us what we are today, which are principal dancers established in the history of the National Ballet of Cuba, like you said.
In the last years of your career as a dancer, you were one of Alicia Alonso's partners.  Honestly, what was it to dance with Alicia and in what way did this opportunity enrich your artistic level?
LC: For seven years of my career I was a partner with the Prima Ballerina Assoluta Alicia Alonso.  Personally, it was a unique experience…a great responsibility.
At her side I learned the elements of the artistic and technical development of this art.  It's a great honor and privilege to have shared the stage with Alicia Alonso and to be among those partners who have made history in the National Ballet of Cuba, along with people like Igor Yuskevich, Azary Plisesky, Jorge Esquivel, Cyril Atanasov and Vladimir Vasilev.
What were the most important works for you in the National Ballet of Cuba, among the so many ones that you were able to perform?
LC: Among the most important works that are danced with implication are the classic Giselle, Swan Lake, Coppelia, Don Quijote, act three of Sleeping Beauty and in the most contemporary creations Electra Garrido y Dionaea, by Gustavo Herrera; La Peri, Azor, Poema del Fuego y Prometeo by Alberto Mendez, Hamlet by Ivan Tenorio…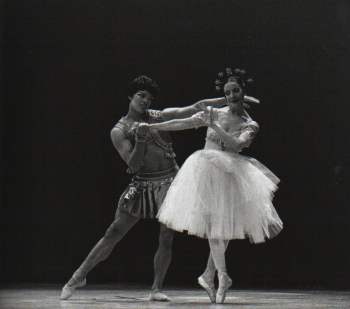 Of all these works, if you had to return to dancing with the National Ballet of Cuba, which one would you select to present one more time to the island's public? – and why would you choose that work?
LC: I would love to be able to teach the younger generation some of the characters that I've danced.  To dance at the present time would be something special that I would choose with great care to be able to once again stand in front of the Cuban public.  It's better that they remember you for how you performed it, rather than ending up saying, "He's not the same as before."
For years you have been in Europe developing an international career that allowed you to be nurtured by other influences in dance.  Could you cite some of the experiences that you consider most outstanding? – looking back from when you left Cuba until now.
LC: Sure.  After finishing up as a partner of Alicia Alonso, I had the great opportunity, thanks to a great friend, Michel Martin, to work with the great choreographer Roland Petit in the National Ballet of Marseille.  Presently I'm an Etoile" (Star) and Roland Petit's choreographic assistant.
And at the moment Lienz Chang continues giving ballet classes, continuing to dance…  Exactly what occupies your professional time today?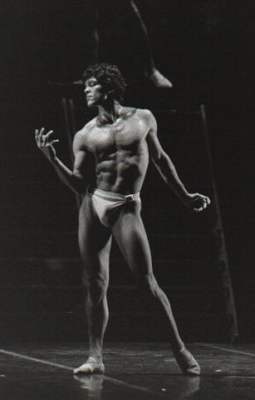 LC: At the moment I'm the "Maître de Ballet" with La Scala Theater of Milan, where free time doesn't exist.  Every day I'm learning more, especially some ballets that I had never danced and that now I have to teach as well as assist with the people responsible for staging choreographies like Balanchine's Prodigy Son, Romeo and Juliet; MacMillan's Manon; Oneguin, by Cranko; Herman Schmerman, by Forsythe, Nureyev' version of Swan Lake; the Pink Floyd Ballet, by Roland Petit…
If you had to thank a group of people for what you have achieved up to now, and for the level of development you have attained in your career, who would come to mind?
LC: First, before anyone else, are my parents and all my family…for the support I've always gotten from them.  In addition there are my teachers in Matanzas: Maria Elena Fernandez, Yoland…who gave me the basis for the development of my professional life.  And personally I'd think of Loipa Araujo, Laura Alonso, Pablo Moret, Jorge Esquivel, Lazaro Carreño, Orlando Salgado and Alicia Alonso, who have taught me the profession up to now, which I share with the younger generation.
Will Lienz Chang be seen once again, on Cuban stages?
LC: Why not?  I have a son in Cuba, Oliver Chang, who's now dancing on the stage of the Garcia Lorca Grand Theater.  So I hope this generational pursuit continues…