Land Takeovers Further Muddy the Panorama in Troubled Nicaragua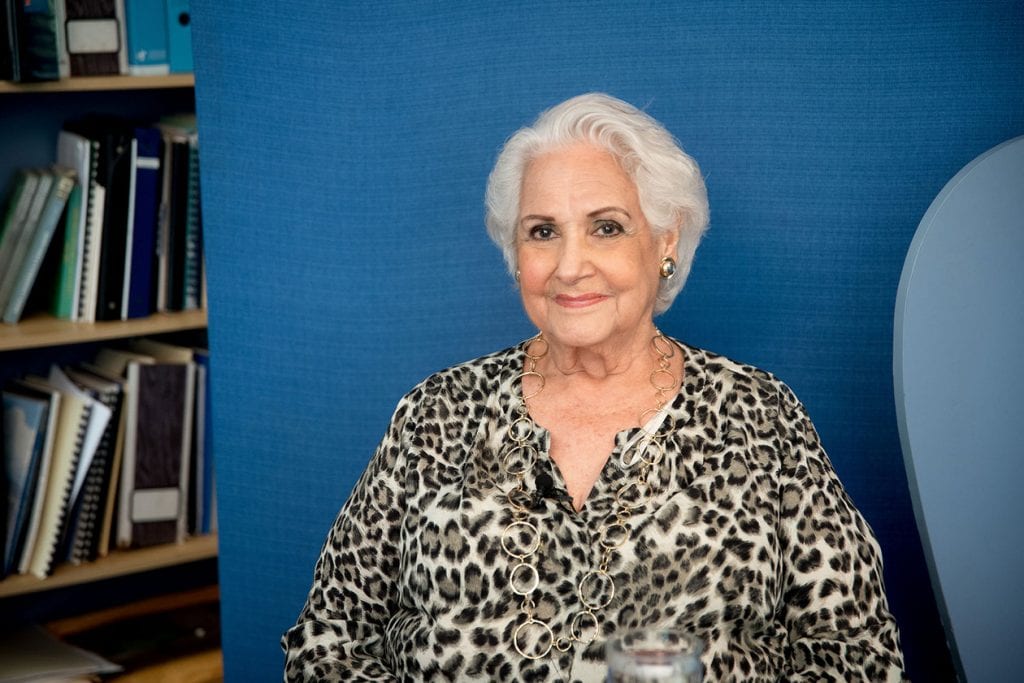 Esperanza Lacayo de Healy demands respect for property rights 200 years old.
Armed groups have seized three farms in Rivas, occupied the family residence and maintain control over the land and the family burial ground.
By Ivan Olivares (Confidencial)
HAVANA TIMES – Esperanza Lacayo de Healy owns the three farms – Chatilla, Santa Lucia, and Zopilote – a total of some 141 hectares in the community of Buenos Aires in the southwestern Nicaraguan department (state) of Rivas. The farms are dedicated to the cultivation of sugar cane and plantains. Her son Michael, president of the Nicaraguan Union of Agricultural Producers (UPANIC) and a delegate to the Civic Alliance in representation of the private sector, administers the farms. As a political reprisal against his work, the family farms were invaded and taken over in June of this year, apparently with the regime's blessings.
The assault on private property extends across eight departments in the country. According to complaints received by the UPANIC, more than 5,000 hectares of rural and urban lands are currently in the hands of armed groups that have seized them. In this family, they not only occupied Esperanza's farmland, but also the family home on the property in Chatilla where there's also a family cemetery that holds the remains of her loved ones.
Confidencial spoke briefly with Esperanza Lacayo, to ask about the takeover of her properties:
How did this takeover happen?
I was in the United States for a medical check-up when I was informed that the farm had been invaded, and that they had looted my house with all of my personal belongings and old relics of my parents, because this property has been in the family for 200 years, over five or six generations. I've lived there all my life.
Did the invaders offer any justification?
None. We've been farmers all our lives. Working that farm is our contribution to the economy and it generates employment for a lot of people in the town of Buenos Aires. That's why I can't explain why some people have taken over the hacienda and looted my home, my things, and my mementos.
Have you been able to speak with the occupiers?
Three weeks ago, two of my daughters went. Maria Esperanza, the oldest, went out there in her pick-up to try to talk with them, but three masked men pointed their guns at her. She told them that she wanted to visit the grave of her grandfather and other relatives, but they warned her not to take one more step because she could get herself into trouble. So, she got back in her pick-up and left.
Have any of your neighbors also been invaded?
Just me nobody else. I don't know why. Nothing has happened to our neighbors.
Could it be a reprisal against your son Mike, who's president of the Union of Agricultural Producers and a member of the Civic Alliance?
Maybe, but I'm the owner. Michael is the administrator, not the owner. We've never had any kind of problem. I can only suppose that they're doing it to harm Michael, but he has nothing to do with this, because I'm the owner, not him.
Have you filed complaints with the police or the municipal authorities? What response have you received.
Absolutely none. My daughter Maria Esperanza went to see the Rivas police commissioner, but he refused to receive her. The mayor wouldn't receive her either, although they had an appointment. Then the date came when my daughters, (who were visiting) had to return to the United States where they work.
Have you filed complaints with other international organizations?
We put in a complaint with the United States embassy. They're aware that the lands are being occupied, but we don't know what measure they're going to take to protect the property of US citizens.
While the properties are occupied, what's going on with the agricultural production?
They harvested the sugar cane and sold it to the sugar mills in Carazo. The plantains are harvested and sold daily, and they keep the money. We have a mill that wasn't in use but that we were planning to restore this year; they took apart the machinery, though, and I understand that they sold it for scrap. The same thing happened with the tractors. The hacienda was left totally empty.
Do you plan to visit your property?
Yes, I'd like to go, especially because our cemetery is there and a chapel where mass is held (tearfully). Thirteen or fourteen people are buried there: my husband, my daughter, my parents, brothers, nephews…my in-laws who were also US citizens.
Had you had any problem with your neighbors, threats to take over your property?
Never. I've always had good relations with the people of Buenos Aires. My daughter Roxanne works with the Christmas Angels Foundation and every year she comes from the United States with food coupons that benefit some thousand families.
Even though the hacienda isn't producing now, Maria Esperanza is paying the salaries of the employees that remained with us, out of her own pocket, the people who were loyal to us in these difficult moments.
Your case isn't unique. Over 70 producers have had their property invaded and taken over by people from the regime. The majority are occupied by armed men, which affects the economy and generates uncertainty regarding production. What do you see as a way out of this?
I'm not sure what I see as a way out of this crisis. We need a miracle; I don't know what's going to happen. I know that there are other people who've lost their properties, but I don't know what to say.
For our readers who understand Spanish here is the interview: