Leonel Martinez, the Invisible Cuban Magician (Video)
By Luis Rondon Paz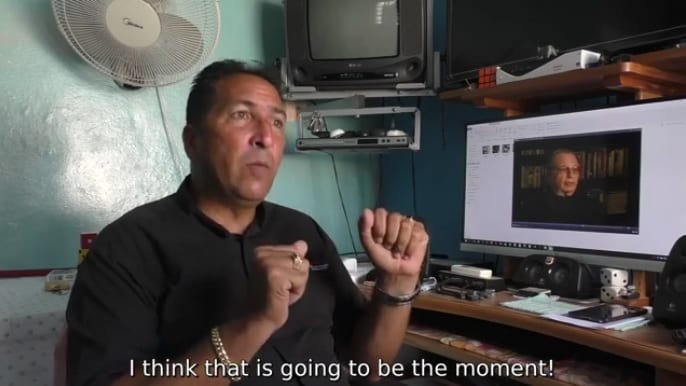 HAVANA TIMES – The magician movement in Cuba was very popular and enjoyed by Cuban audiences. Unfortunately, the Cuban regime's bureaucracy and centralism marginalized a significant number of self-taught artists like Leonel Martinez. Today, he has opened up his home in the town of Santiago de las Vegas, to give us an exclusive interview here on Havana Times.
It's important to mention that Leonel never studied to become a magician/illusionist. In spite of this, his extraordinary talent opened up many doors for him in the world of magic. And he has received the "Anfora Prize" more than once, even though he isn't considered to be a professional. This award is one of the most important honors for professional magicians in Cuba.
And to make the story of this talented magician even more interesting, the International Magic Festival will be held at the Habana Libre Hotel in the capital's Vedado neighborhood, from November 6th-11th. An event that he will actively take part in.