Lianne Vega: A Force to be Reckoned With in Cuban Classical Piano
By Helson Hernandez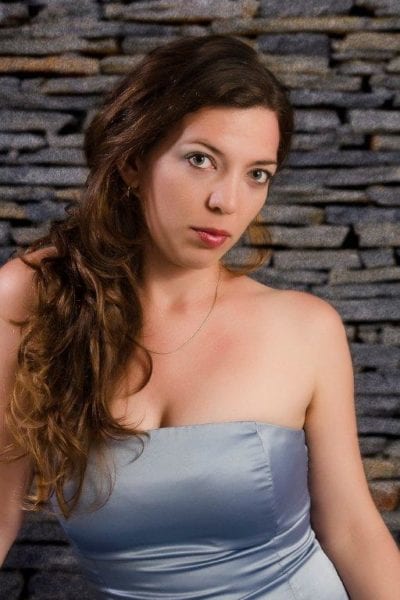 HAVANA TIMES — Lianne Vega is a young Cuban pianist with a talent that even the most demanding audiences acknowledge. "I believe that, unlike in other countries, particularly in Latin America, art education in Cuba has the advantage of having inherited from Russia a very well organized educational system," she told HT.
HT: How many years have you devoted to music to date?
Lianne Vega: I can't really say I've devoted any years to music. It would be more fair to say music has given life and meaning to my years. I've played piano for 20 years. I began studying music at the Vocational Arts School of Matanzas, my native town, when I was 7. Later I studied 4 years at the National School for the Arts and, later, at the Higher Institute for the Arts (ISA), where I graduated in 2012. Since then, I've been playing professionally.
HT: It is said the old, Russian academy still prevails in Cuba in the way pianists are trained.
LV: The influence of the Russian academy is still strong within Cuba's arts education system owing to the legacy of teachers who came to tech in Cuba, when the island was close to Russia. Thanks to this, many Russian teachers developed much of Cuba's mid and higher levels of art education, organizing and creating study programs. Of course, they brought over their teaching methods, which are today the foundations, not only of piano, but many other instrument programs as well, particularly string instruments. After the Soviet bloc collapsed, many of these teachers left but others – a handful of them – stayed at the schools, and we can turn to their wisdom to this day. Today, thanks to the flow of information out there, every teacher draws from different schools, remaining open to other styles and methods.
HT: What do you believe is missing from piano teaching in Cuba today and what could be considered its greatest virtue?
LV: I believe that, unlike in other countries, particularly in Latin America, art education in Cuba has the advantage of having inherited from Russia a very well organized educational system, encompassing everything from the basic to the higher levels. This allows children who start out at music school, many of whom do so at the age of 7, to take their studies with the seriousness and devotion the career demands. On the other hand, as I see it, because of its economic instability, the country hasn't been able to meet all of the specific needs these programs at art schools have, despite its concern over education.
HT: What music do you enjoy performing the most? Is there any specific style you prefer?
LV: I am a staunch defender of contemporary Latin American music, particularly Cuban music. I feel it is important to expose audiences to the work of new and not-so-new composers. I am also thrilled to be able to take up a language marked by new roads, sounds, colors and ways of expressing thing, which are a reflection of our experiences. This, of course, while acknowledging and enjoying other music styles. To understand what is happening with art today, one needs to have studied what came before in depth.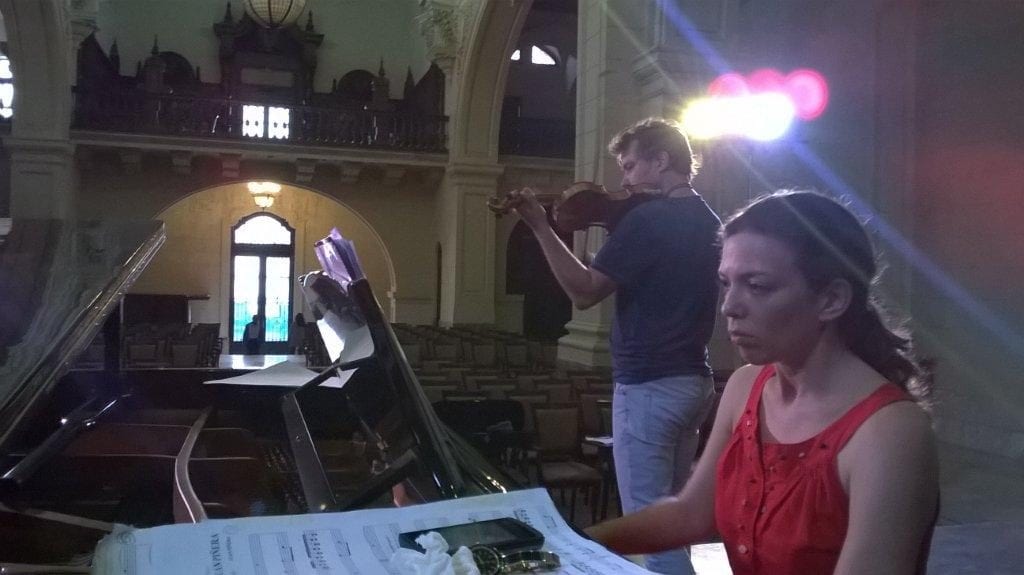 HT: You have just begun a career as concert musician.
LV: My life as a musician is full of subtleties. I am developing a career as soloist, and I also take part in orchestra concerts in different venues around the country. I recently recorded an album, where I played only the music of a young and highly talented composer named Ernesto Oliva. But I am also interested in working with other musicians, I do chamber music as part of an ensemble called Trio Lecuona. I also play with other ensembles, instrumentalists and singers who invite me to perform next to them. Sharing music with others is something I enjoy immensely, drawing from others through new experiences.
HT: What impact does music have on Cuban society today, and how widespread is the appeal of classical music?
LV: As I believe is also the case in other countries, I think only a very select part of the Cuban public enjoys this type of music, even though there's much variety in terms of popular music in our country. But there is a mostly educated public that's interested in these kinds of concerts.
HT: Do you have any special future plans?
LV: There are always many goals ahead and I believe that now, after a short career as a concert musician, my wish to become better and better as an artist. I would like to take some courses abroad, to get to know new ways of seeing music that will enrich me as an artist.