Little Known Cuban Artist Georgina de la Cruz
"Hope Is the Last Thing you Lose"
By Paula Henriquez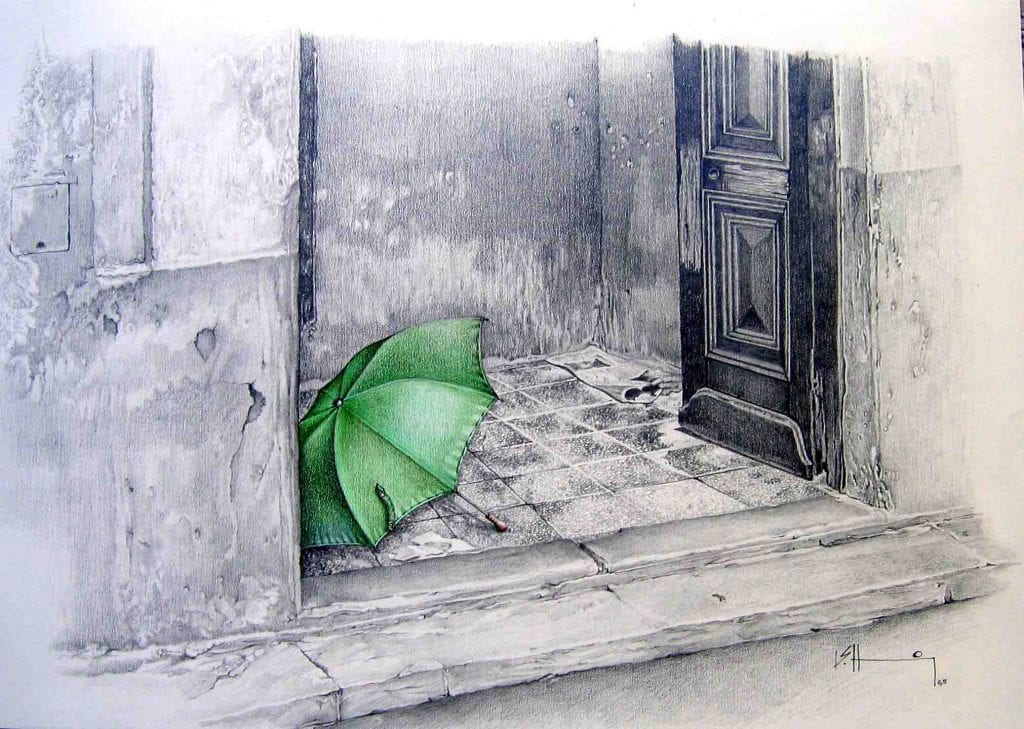 HAVANA TIMES — There are a lot of unknown artists here in Havana. Stands at commercial fairs aren't filled with their paintings, and they aren't seen at its many art galleries which wait patiently for buyers to come every day. No, these paintings rest in rooms and in studios, waiting, along with their creators, for somebody to come and expose them, to give them life.
Georgina de la Cruz's room/studio doesn't have room for anymore. Many paintings yearn for their time in the spotlight, just like the artist in question. She is a 60-year-old woman, of a slim build and has a tired face. It's been a few years now that she's been living in a basement/apartment and she doesn't have a lot of hope of ever getting out.
Near her bed, her work table is a block of wood resting on some sticks. Her easel has been invented, she put in the nails herself. Her working materials are old, some of her paints have dried up but she always finds a way to make the most of what is left. She uses a fabric sheet as her canvas, the ones you can buy for 90 pesos at the MAI (Industrial Craft Markets). Against such a backdrop, you might ask how this woman has managed to remain sane, how she continues to live her everyday life… However, Georgina responds with an inner peace that defines her: "Hope is the last thing you lose."
HT: Georgina, how do you manage to work day after day in such a small space and without the materials you need?
Georgina de la Cruz: I don't have any other choice. If I don't work, I don't eat. If I don't paint or make something, I don't live, and I don't just mean physically but spiritually too. I've lived off of my art all my life. I've had good and bad moments. Right now, I'm going through quite a rough patch. It's very hard for me to sell my work.
HT: Why is it hard for you to sell your work?
GC: Because I don't paint what people want to buy nowadays. That is to say, the paintings they sell at the arts and crafts fairs are those typical images of the Capitolio, the Bodeguita del Medio, and classic cars from the '40s and '50s which still drive around Cuba)… There are very few paintings that deal with other subjects and foreigners, for the most part, look for these iconic images.
HT: Do you believe you've been forgotten?
GC: I believe I haven't been accounted for, that my work hasn't been respected. But I'm not the only one to feel this way, a large majority of artists, young and old alike, feel the same way. The majority of us want to create, not reproduce, and we want to be able to sell our works of art. It's true that the Cuban artworks, which are being reproduced time and time again, are wonderful and they mark an era, however, modern artists, we who live in the present, also deserve to be respected and taken into account. Our audience, critics, experts, or quite simply art aficionados, will tell us whether we are good or not. All we need is an opportunity for us to show our work.
HT: I know a lot of other artists who were in the same boat as you but have been luckier…
GC: Yes, everything depends on the contacts you have. I've still not been able to make good contacts even today. I have some pieces up in some places but they're not in the city center, they don't sell like at the arts fairs. I was lucky once… not so much anymore.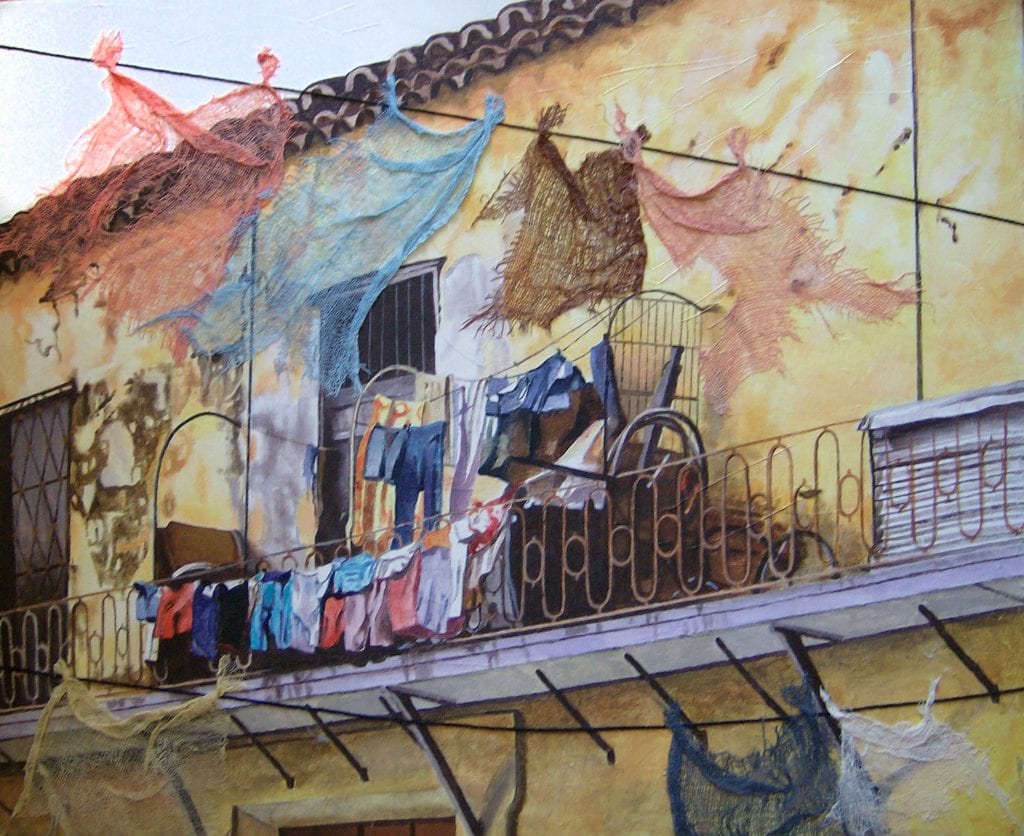 HT: Why do you think some artists have been… forgotten, so to speak?
GC: I've asked myself that question many times. I guess it also has to do with luck… or fate. Or with the friendships you may or may not have, or your work. I don't know the exactly why.
HT: However, you have been awarded many prizes and have exhibited your work on many occasions, not only in Cuba, but abroad as well…
GC: That's true, but there's a saying that goes "if you don't succeed at home, you won't be able to succeed abroad…" I didn't use to believe in that, however, I'm beginning to think it might just be true. Although I've also known other artists who are more well-known abroad than they are here in Cuba, not just in the painting world but other art forms too.
HT: What do you think the future holds for you?
GC: I try not to think about that. I go along making my future. I want to believe that I'm on the right track; I've wanted to believe that for a long time. It's not without reason I continue painting (she laughs). Nevertheless, I do love my work; I enjoy painting and giving life to my works.