Manolito Simonet and the "Made in Cuba" Project
By Maya Quiroga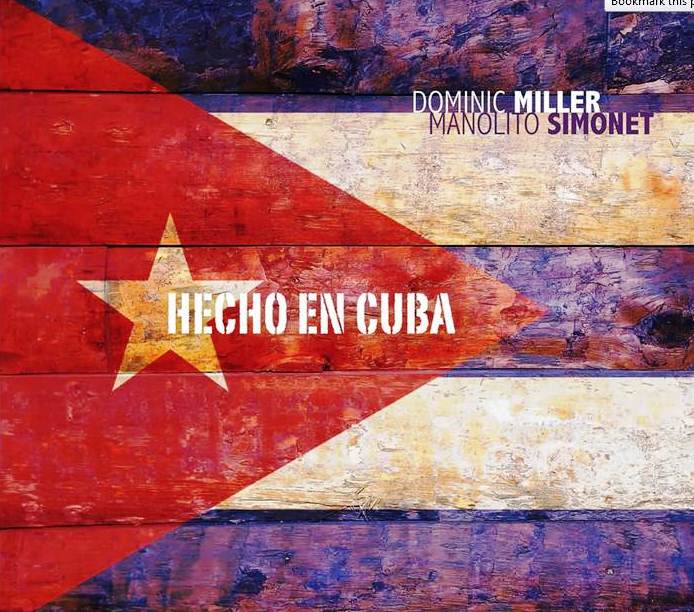 HAVANA TIMES — Manolito Simonet y su trabuco, a much-acclaimed Cuban salsa band created in 1993, will be performing in several Latin American countries as preamble to a major tour of the United States and Europe and the launching of Hecho en Cuba ("Made in Cuba"), a music project recently begun in collaboration with Argentine-English musician, composer and producer Dominic Miller, known for his work with Sting during much of his career as a soloist.
Today, we share with you our interview with self-taught composer, arranger and pianist Manolito Simonet, who has been touring several Latin American countries (the Dominican Republic, Ecuador, Colombia and Venezuela) with his band since mid-October.
HT: Tell us the details of your tour through the United States.
Manolito Simonet: The tour begins on November 18 and ends on December 18. We will be performing in several states during that month, around 25 concerts in total. I think it'll be the longest US tour we've ever had.
HT: What numbers will you be performing?
MS: We'll be presenting a new album and DVD we're about to launch, on November 22, during the 10th World Gathering of Dancers and Casino & Salsa Academies to be held in Cuba. The album is titled No puedo parar ("I Can't Stop").
I think people will love it, because all of the pieces are dance numbers. This album will accompany us on our US tour and the tour we'll go on next year.
HT: How did the Hecho en Cuba project come about?
MS: It was an idea by the manager of the company En directo, Tony Martinez, who has been arranging our European tours for more than 10 years. He'd always wanted to see my music fused with that of Dominic Miller. At first, it didn't make much sense to me and I had no idea how to combine his music with Cuban music, but I was wrong.
When we first met in Europe to stage a concert, we got along in no time. Tony Martinez was once a musician, bagpiper and dancer. He had a lot of vision. When I heard Dominic's pieces for The Professional, I realized they're true bombshells, melodically speaking.
An important part of that is the energy he puts into his music. I believe that's why he's worked so many years with Sting. Dominic is one person standing in front of you and another when he's holding a guitar. Perhaps that's why he and my musicians understood each other so well.
HT: What plans are there for the album?
MS: We did it without any kind of expectations, not even financial ones. We got together to hold the concerts and record the album. It was like getting together to jam a bit. Now, we're thinking about doing a tour of Europe. There's nothing planned. I think it'll be very successful. It all came from the heart, very naturally.
Our bands will be touring Europe soon. We'll be coming together there to create a big band and present the album. We'd be holding between six and ten concerts in as many capitals. With the possibilities opened up by social networks, we'd be launching the album throughout the world this way.
HT: Will you produce new albums with the "Made in Cuba" seal?
MS: Dominic has made his dream of incorporating Cuban music into his work a reality. What's important now is for him to work with other musicians, who will surprise him with their talent.
I would have loved for him to have worked with guitarist Chicoy and pianist Chucho Valdes. There are many things he still needs to discover in Cuba.
We want to put him in touch with other Cuban musicians through our band. He's already had the opportunity to record an album with Pancho Amat. He's going to record one with Sintesis now. This is what the Hecho en Cuba project is becoming. Dominic wants to record these types of albums with several Cuban musicians every year.