Noise Pollution, a Cuban Epidemic
Por Ivett de las Mercedes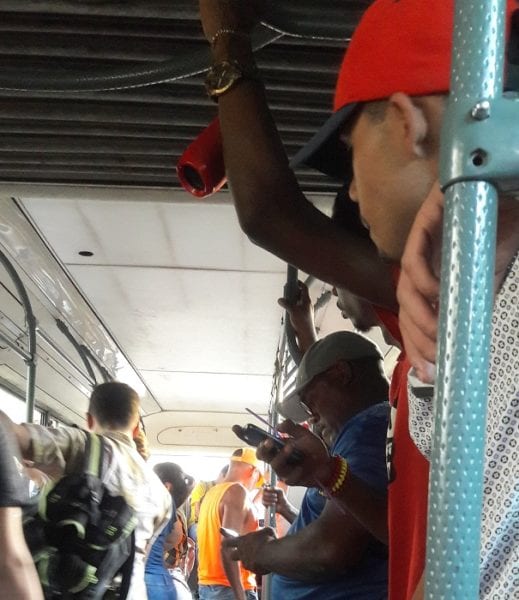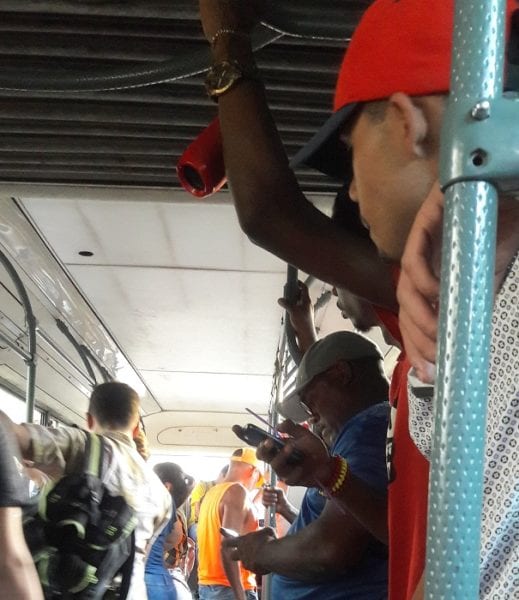 HAVANA TIMES – Noise has become a health risk in Cuba. Many people believe that this phenomenon comes from a total lack of consideration and respect for others. Amelia Jimenez is a victim of noise pollution in one of Havana's countless residential areas.
HT: What can you tell me about this situation which affects people's everyday life here in Cuba?
Amelia Jimenez: I used to think, a while ago, that noise was only a problem in apartment blocks and slums. However, I have been able to verify that this problem extends to Miramar, Vedado and upscale areas of Playa. I live in an apartment block that was originally inhabited by militarymen, in Marianao. Here, this barrage of noise starts before dawn breaks: car and truck owners take their time to warm up their engines and the revving wakes you up in a jolt.
I have two small grandchildren who are 2 and 4 years old, and there isn't a day that they don't wake up in a fright. Add to this the fact that neighbors are already beginning to move pots and pans inside their homes before 6 AM; and traffic out on the street with its normal noise. Not to mention people shouting, conversations from balcony to balcony, flower, bread and yoghurt sellers.
HT: And really loud music…
AJ: Not everyone knows that our ears can only bear a certain number of decibels at one time. Because if this was public knowledge, more people would be concerned. It's said that we Cubans are educated, but I wonder how it's still possible then that we ignore the aggressive effects of noise on the human body, when noise has been used as a method of torture throughout history. What is the neighbor who puts on their music full blast really hiding? Even until dawn, without thinking about small children, those who have to go to school, and the elderly in their building? How can someone live so far-removed from others and not understand the harm that they are inflicting with such a barbarian act? I'm not making this up. Sometimes, it's 5 AM in the morning and music accompanies the shouting and singing that never ends.
HT: You can report it, we have Decree-Law 141/1988 which regulates these offenses.
AJ: Nobody does anything, I think that it's because they are afraid of reprisals, nobody even brings it up at [the neighborhood] accountability meetings. It's a contradictory situation. Cubans have always stood out for their solidarity, for their sensitivity in the face of injustice, for the great neighborliness.
HT: Many people believe that this phenomenon is linked to youth today. What do you think?
AJ: Normally, it's mostly young people doing this, but I don't believe it's just them. I believe that this phenomenon is linked to the picture that the government wanted to sell (over a long time) of Cuba being a paradise of happy, fun-loving people who love music. State establishments are themselves responsible for this.
HT: Can you elaborate on this point please?
AJ: I'm not a psychologist, but I was a teacher and I'm used to looking at the facts and drawing my own conclusions. Havana has become a place with high levels of noise pollution. You walk down Obispo street and music is the focus on every corner. It comes out of bars and restaurants that are crammed with tourists, which also have people dancing outside of them nowadays. This also happens in the rest of the city's restaurants, cafes and ice-cream parlors. You can't have a conversation and employees just assume that everyone enjoys loud music and likes the same music.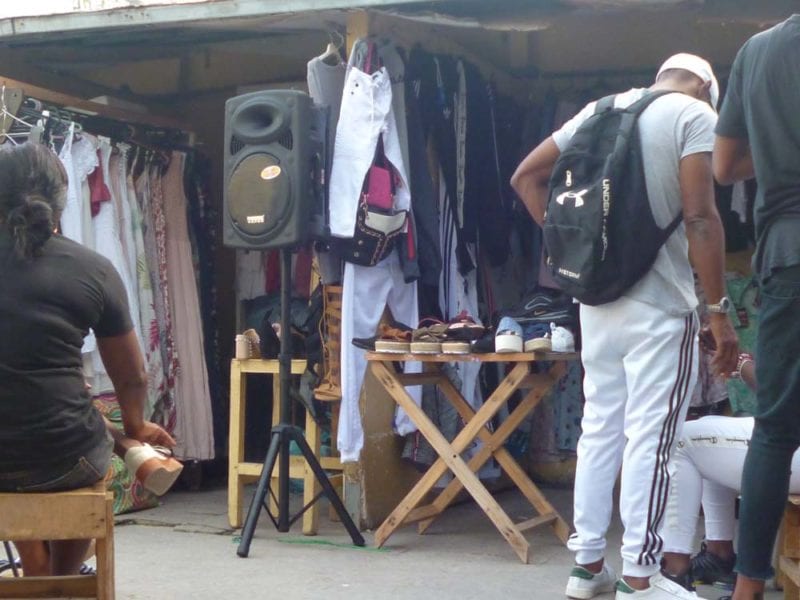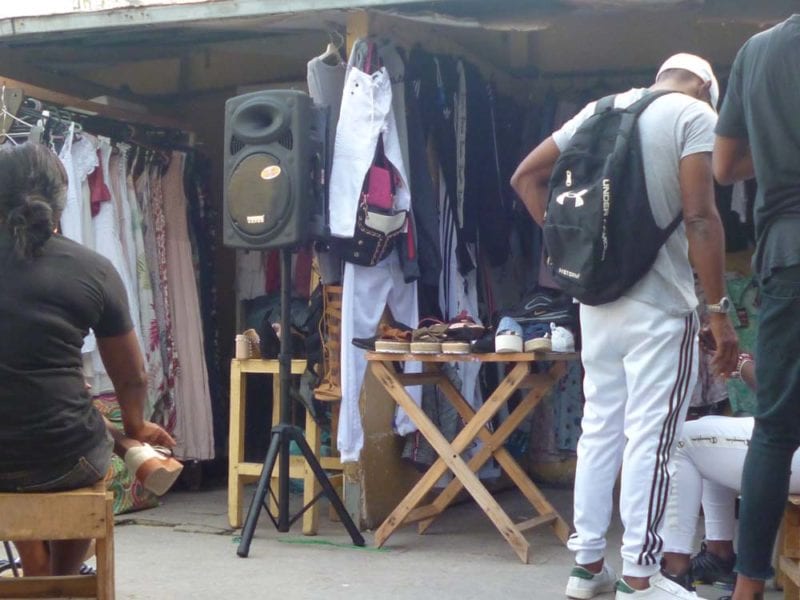 HT: Why are Cubans so eager to share their musical tastes with others?
AJ: I wouldn't say that it is an eagerness to share, it is more than that. You find yourself wondering why there are people who get on the bus and want to impose their own music on other passengers, without caring about the stress this can create in a closed space where nobody is comfortable, where you also have to put up with the driver's own blasting music. I would like to know who told the Ministry of Transport that it's healthy to listen to loud music on a bus full of stressed people, who had to fight tooth and nail to get on, after waiting maybe hours under the scorching sun. It isn't a very smart idea to make decisions for others when you don't have any direct experience yourself.
HT: I have been told that buses were already flooded with passengers who used to assault others with blasting music back in the '70s. Were those the precursory years to the situation we have today?
AJ: Maybe the virus of this disease we are suffering today was being incubated back then. But, devices have changed since. I remember those old battery-powered Selena radios, the huge tape recorders that used to be carried on shoulders, as if they needed to take music everywhere they went. Now, cellphones torture passengers. The thing is, Cubans have lost their civic spirit. The reality is that proclamations, cries, cars hooting, the dying complaints of exhaust pipes and the uncontrollable turning up of music, is an epidemic today.
HT: You anticipated something in an earlier question: do you know the risks that noise pollution has on health?
AJ: First of all, there is stress, the psychological and nervous harm is huge. It also affects your concentration, it's impossible to concentrate on any given task with loud music playing. I don't know how translators, writers and painters live in my area, I don't know when they are able to sit down and work. There is also the stress this has on the heart; just imagine you're on a P14 or P12 urban bus during rush hour, your heart rate accelerates, you have palpitations and sweat. The nuisance this creates can even lead to ulcers and diabetes; and of course, there is also hearing loss.
HT: What do you think the solution is?
AJ: Information and education, the media and health and public order institutions shouldn't give up on the fight to tackle this situation that they themselves have played a part in creating. There are social and legal regulations that need to be complied with in society and I don't know anyone that has been fined for noise pollution even though there are laws that allow for this. I can assure you that nobody is safe from noise pollution in Cuba today. I am convinced that a lot of noise is a synonym of a lack of manners and concern for others and it's a real shame that this is happening in a country that has given the world so many distinguished figures.