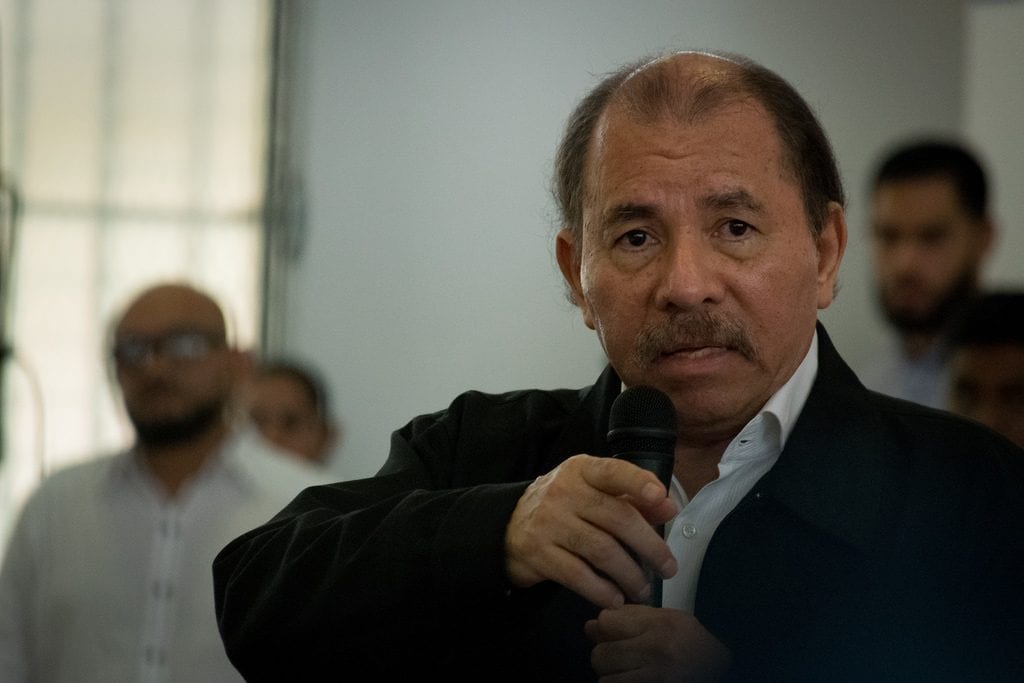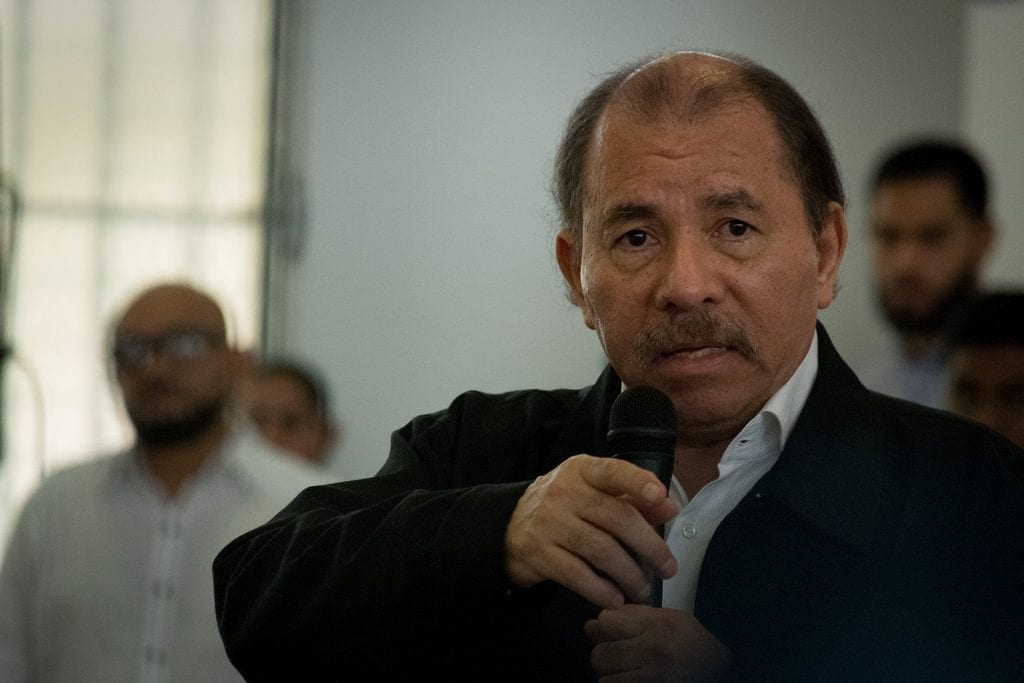 At first he said the masked paramilitary troops operating in Nicaragua's cities were assassins organized by "the right" with US funding. Later in this Euronews interview he said they are actually volunteer police.
HAVANA TIMES – Nicaraguan President Daniel Ortega today blamed the United States for the crisis his country has been facing since last April and reiterated that he will not abandon power or hold early elections as the opposition demands, reported dpa news.
In an interview with the European network Euronews, Ortega said that the figure of more than 300 deaths in less than three months reported by local and international human rights organizations is "false" and "manipulated", and that the Government records 195 deaths.
"The truth is that we are facing a powerful enemy, who intervened militarily in Nicaragua on different occasions: the United States," said the 72-year-old president, who ruled in the 1980s and returned to power in 2007.
As "proof" of his assertion he said that the United States finances NGOs with funds "that are then diverted to destabilize the country, provoke violence and encourage armed groups (and) terrorist actions."
Ortega said that "it is not all the people, (but) a part of the population" that demands his resignation and said he is unaware of a recent survey that revealed that 79 percent of Nicaraguans want him out of the government.
"Not long ago we had elections and what we have now has been an attempted coup," said the president, who since 2017 has his fourth presidential term, the third consecutive one.
"There is no country in the world where a part of the population has no discomfort," he added.
He also denied that the death toll since the start of the protests in April exceeds 300 people. "Human rights organizations put everything together and manipulate" the figures, he said.
Ortega rejected accusations by Amnesty International and the Inter-American Commission of Human Rights (IACHR) that his government uses paramilitary forces and assured that these groups were "organized by the coup leaders and by the right".
When asked about the numerous videos where paramilitaries are observed operating alongside the police, he said that they belong to "the voluntary police (which) on special occasions are masked". "They are volunteer police officers," he insisted.
He also rejected the demand of the opposition Civic Alliance to advance the elections. "Here we have constitutional rules and our electoral period ends in November 2021," he warned.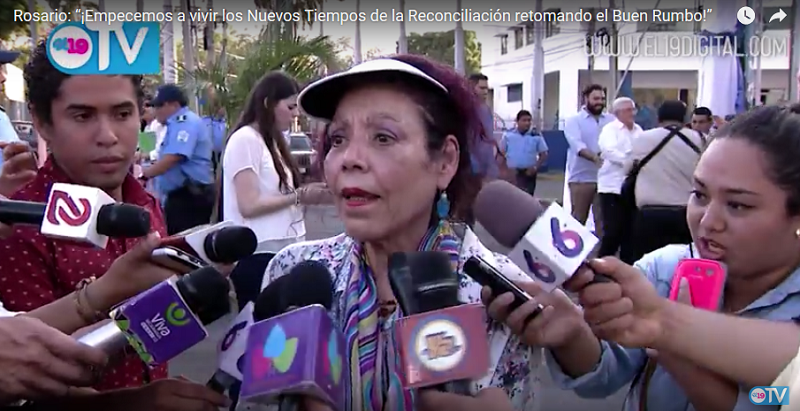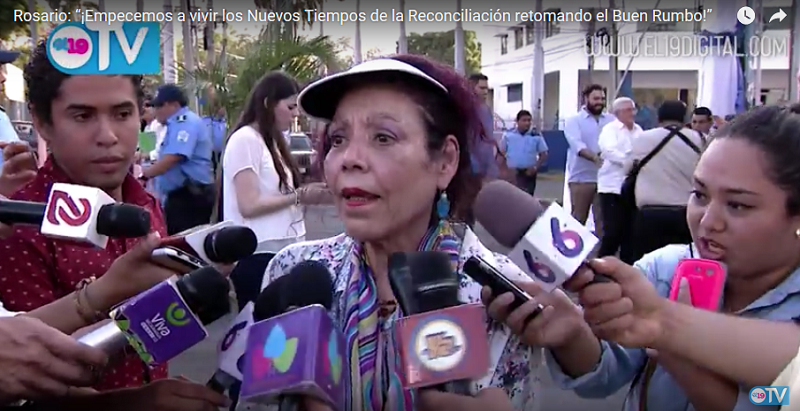 "I haven't thought about it, they have suggested it to me, they have told me that I have to leave now, they have been shouting since April 19, (but) it would be a serious and dangerous precedent for the country," he said.
According to Ortega, if he accepted to advance the elections and the opposition came to power, his Sandinista Front party would then also "have the right" to do the same: raise roadblocks and demand the resignation of the new government.
In addition, he argued that Nicaragua is "a wall of contention" of drug trafficking and organized crime, and if an institutional rupture were provoked, "the entire region would be taken over by drug trafficking."
Regarding charges of nepotism, Ortega said that his wife Rosario Murillo assumed the vice presidency in 2017 "as a Sandinista militant" and that their eight children run communication companies "because they studied journalism and that is not a crime".
He admitted that in 2011 he was reelected despite a constitutional ban, but said he did it "with the same legal mechanism" as did Oscar Arias in Costa Rica and Alvaro Uribe in Colombia when they were re-elected. "What's good for the goose, it's also good for the gander," he argued.