Rene Tries to Stay Afloat in Cuba with his Small Cafe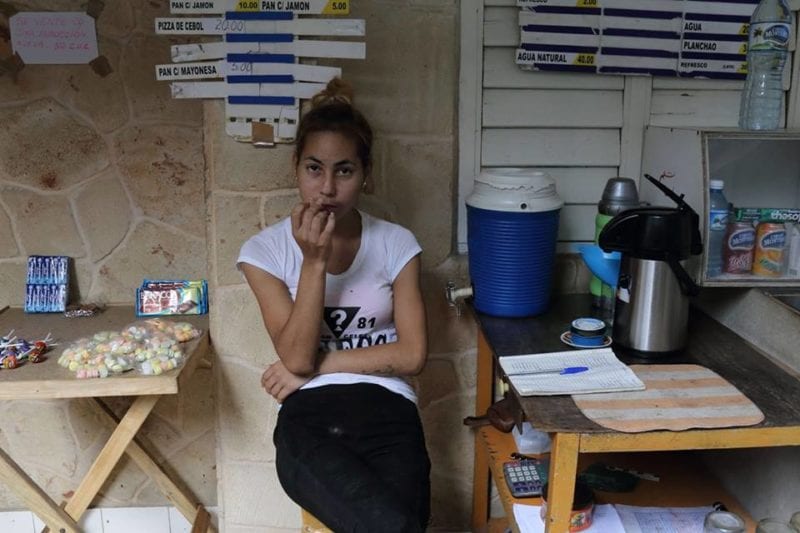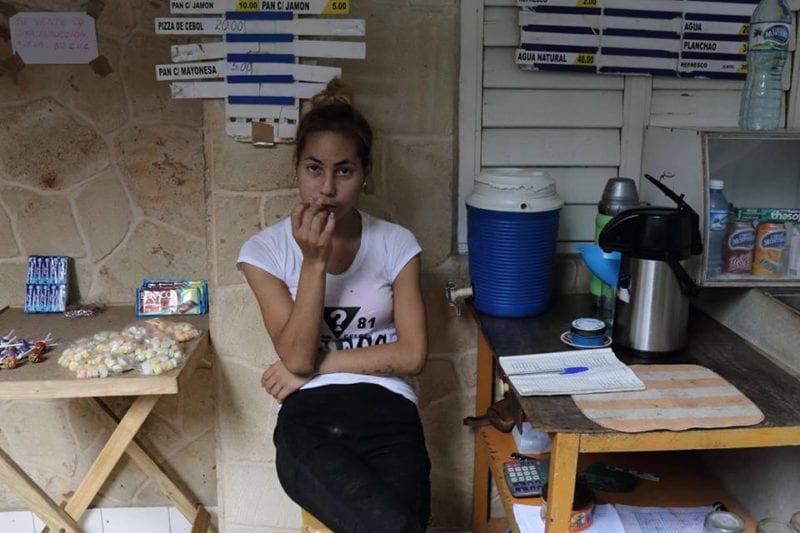 By Miguel Arias Sanchez
HAVANA TIMES – Rene Fernandez (76 years old) opened up his cafe in the '90s, when some independent labor was authorized. He is one of the people who have stayed in the private sector, in spite of its any ups and downs.
HT: What were the conditions when you first started out, back in the 1990s?
RF: When I decided to open up my cafe, it didn't have much, it was just a small space that was then adapted to become a cafe. I did it with my children, that's how we started out. We only used to make pizzas and soft drinks.
HT: How did you get a license and buy the ingredients you needed to make the pizzas?
RF: Back then, everything was much easier. You had to pay 80 pesos for a license, that's it. With regard to the ingredients, well just imagine: a pound of flour cost three pesos, cheese 18, electricity was very cheap and to tell you the truth it was a really profitable business. The bad thing was that you had to buy everything on the black market because there isn't a wholesale market for the private sector.
HT: Could you hire employees?
RF: No, they had to be relatives. I had my children and my wife, we couldn't hire whoever we wanted.
HT: So, business was going well.
RF: Yes, there weren't any other cafes nearby and so, logically, everyone in the area used to come here. Sometimes, we didn't have enough to serve.
HT: Now, we are in 2019. Are the requirements the same? Have they changed for the better or worse?
RF: The difference is huge, and sometimes it's really hard to carry on. I've thought about packing it all up. Today, a pound of flour costs you six pesos, when it isn't in shortage like it is now; a pound of cheese costs 30-35 pesos and you always have to buy it on the black market, just like before.
Electricity has gone up a lot too, to the point that I've stopped making pizzas. Now, I only offer light snacks such as sweets, soft drinks, coffee, juices, ham and cheese sandwiches, etc. Ah and I have to pay 600 pesos for the license now as well. As you can see, the difference is huge, if you compare it to how it was in the beginning. And on top of all of that, my children don't live with me anymore. They help me out a lot, but I need to sort out urgent things on my own. Plus, I'm older now. The other thing that's changed is that you can hire people outside of the family.
HT: But, you still run your cafe, is it worthwhile?
RF: Well, it gives me enough to eat a little bit better than other people and to get by.
HT: How have the new private sector measures affected you?
RF: Times are changing, and our State has had to adjust this kind of work to the country's economic conditions. The Mesa Redonda TV show that they made about this, in December, really cleared matters up. I am still in the cafe category, which is for selling light snacks. They explained things about the place, hygiene and looking after it and especially about maintaining it. I know people who are only worried about cleaning when there are inspections and that is a mistake because if one customer gets sick because of us, everyone will find out straight away.
HT: Under what condition can they take your license away from you?
RF: If you don't pay your taxes on time (yours or your employees'), if the place of your business isn't up to hygiene standards, if food is poorly handled. You basically have to follow all of the regulations.
HT: What is all this business about you having to open up a bank account?
RF: They had never asked for it before, it's new and I still don't understand it properly, but I will do it.
HT: You don't understand it, but you're going to do it?
RF: It's the first time I have to do this and I'm not a young man who catches onto things very quickly so I'm somewhat confused, but I have to open it otherwise they will take away my cafe. I have to have a minimum amount in the account and a minimum amount I have to deposit, according to your category; I can take money out but I have to justify what this money is for and leave 15% in the account untouched. I don't understand why I have to justify the money I'm taking out of my own account and putting it back in before 10 months are up, but it's the law, and we have to abide by the law.
I understand that there were people who opened up businesses in the past and didn't make it who had been given the license and didn't pay for it; they ended up owing money to the tax office. Now, if you close up shop or leave and you haven't paid for your license, it is deducted from the 15% in your account. I believe that's how it works.
HT: And if you pay on time and the owner dies, does the State hold onto this money too?
RF: According to the explanation given on Mesa Redonda, no. You can't put anyone down as the beneficiary, but if you do pass away, your family have a right to receive all the money in that account.
HT: Do these measures benefit you in any way?
RF: They don't directly benefit me, but anyway, everyone all over the world has to pay the tax man and we form part of this world and we like to invent. You take it or leave it, it's that simple. Many people have given up their licenses out of fear, because of how strict inspections will be, or because they don't want to open bank accounts, I don't know; time will tell, now all we have to do is wait.
HT: Are you thinking about carrying on with the business or throwing in the towel?
RF: Look here, I don't even know what I'm going to do right now. I think I will carry on for now, as time passes by, I'll make my final decision. But, if I can assure you anything, it's that I continue and will continue to hold onto my principles and my faith in the State and the Revolution. If I carry on at the cafe, I will fully comply with the established norms and regulations, absolutely everything that makes up the Law. After turning into an old man, I'm not going to start making mistakes that I will then regret.