The Day Trump Won, Depression Hit Me
The story of Ana, a young undocumented Nicaraguan in the United States living with the daily terror of being deported.
By Danae Vilchez  (Confidencial)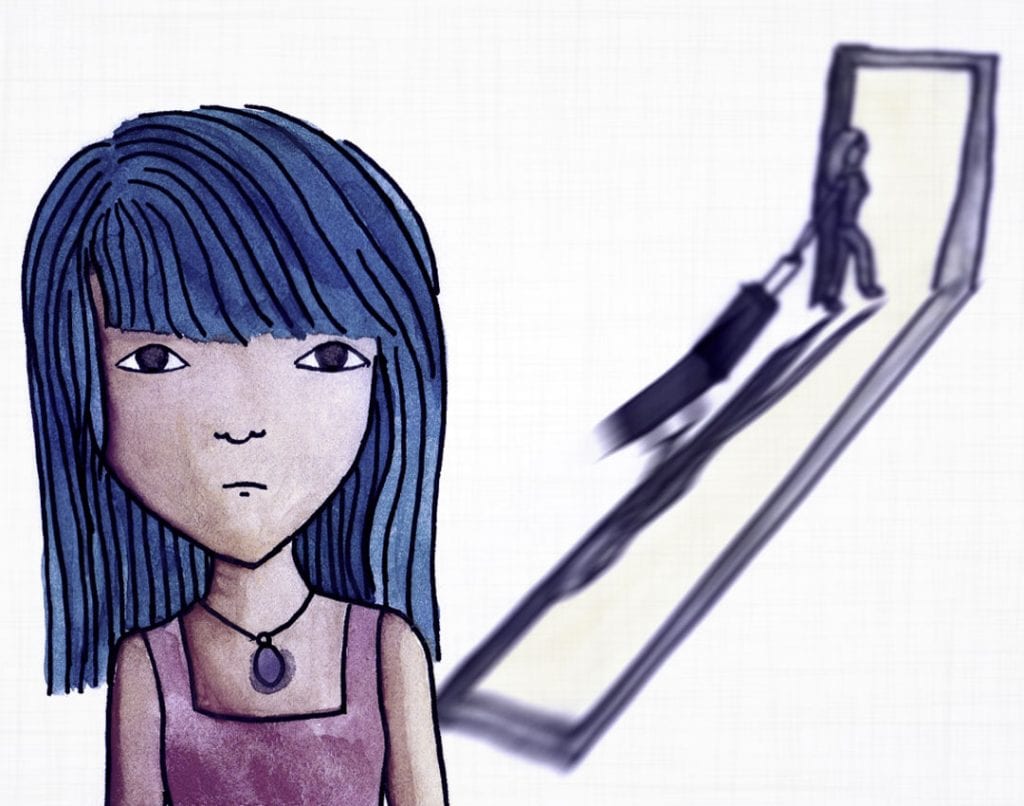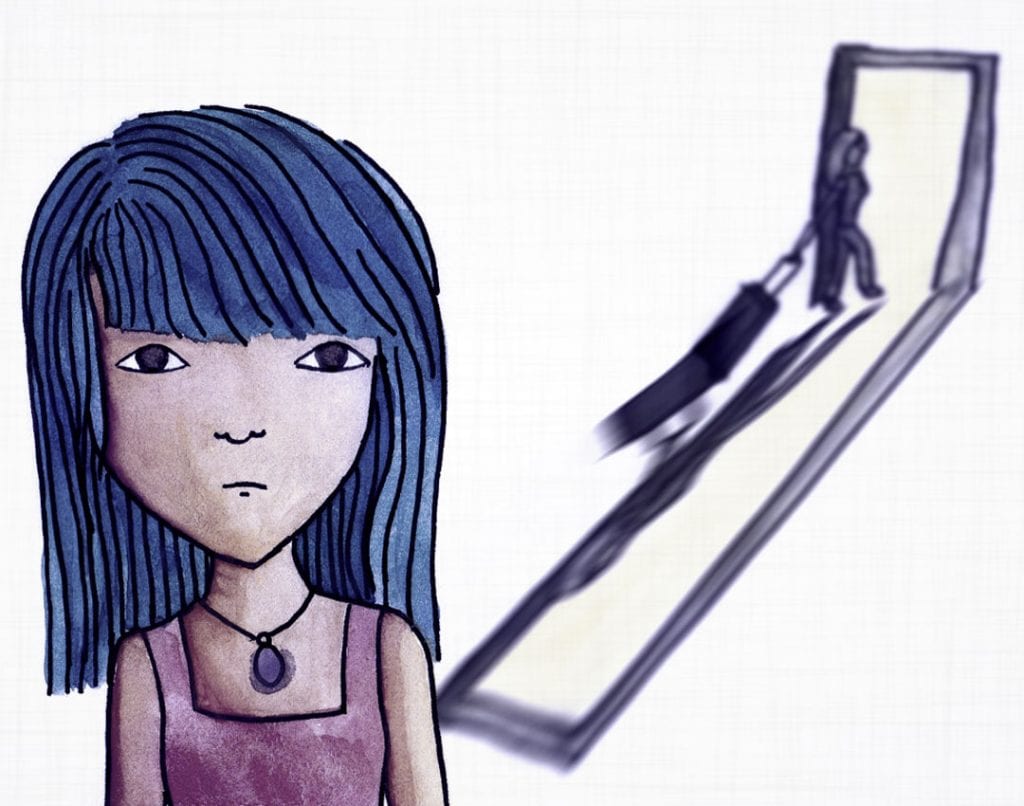 HAVANA TIMES – Ana. Age 29. Undocumented. Three children. Los Angeles
Ana isn't her real name – it's been changed to protect her identity. She lives in Donald Trump's United States with her three children and her husband.  All except her are U.S. citizens.  Originally from Matagalpa, Nicaragua, her history in the U.S has been one of painful setbacks and disappointments.
When she recalls her life in Nicaragua, she's reminded of the difficult conditions that led her to look for an escape in the United States.  Her mother moved to California when she was fourteen, and her grandmother was left in charge of her and her two younger brothers while her mother and stepfather sent back money for their support.  Nevertheless, not long afterwards her grandmother forced them out of the house and at this early age she had to go live with her boyfriend.
In desperation, their mother decided that the best thing for all of them would be to go to live with her in the United States. The three siblings tried together the first time, but they were swindled by a coyote who left them stranded in Guatemala with no explanation.
A short time later, their mother made arrangements for them to try again, this time with a different coyote. Her brothers agreed, but Ana didn't want to leave Nicaragua – she felt tired of trying.  When her brothers' attempt was successful, her mother began pressuring the young Ana to try again.
"After a while, my mother told me that the man who took my brothers across could take me.  I decided to make the attempt; I was alone and had no one in Nicaragua.  But along the way, the coyote wanted to abuse me sexually.  I was sixteen. I began to cry, and in the end he didn't do anything to me. I told the other coyote that was with us, and he took me to his house where his wife was.  They told me that it was better to leave me there, because along the road they were going to rape me, they were going to do a lot of things to me.  In the end the man felt bad for me; he gave me money and told me to go," Ana relates.
Without knowing where she was or where she was going, she began to run.  Shortly afterwards she found out she was in Honduras and managed to get a bus that would take her to the border with Nicaragua. From there she called her boyfriend's family, the only people she knew and trusted to help her.
She didn't have any money.  Her boyfriend's family traveled from Matagalpa to the border crossing at El Guasaule, in Chinandega to get her. "They got there about three in the morning. I was really scared. When I managed to talk with my mother, she got really angry at me because she thought I was lying and that I had gone and spent the money. Time passed, and my mother wasn't speaking to me.  I was alone and I felt very bad," Ana recalls.
It wasn't until two years later that she reconciled with her mother. In an attempt to put things right, they promised to give the migration one last try so that they could at last be together. Ana would cross over to the United States as a "wetback."
In October 2006 she began the most difficult trip of her life. By now she was 18 years old. Five other people traveled with her from Matagalpa, among them two girls aged 11 and 9.
"The coyote's wife said that she was going to take charge of us personally to protect us. We got through Central America fine, but in Mexico the problems began. First they took us to a farm, and from there to another where there were gallons of gasoline.  We were closed in with these, there was no air and we nearly suffocated. At another moment, we were chased by the police who shot at us, and on the trek we had to drink bad water full of worms."
They reached the U.S. border and got to Arizona.  The first thing that the coyotes did was to take away everything they owned. Then they divided them up according to the zones where their family members were waiting for them.  Ana recalls that she reached Los Angeles, specifically a mall in North Hollywood where she reunited with her mother.
Nevertheless not all was joyous in this reunion. Her mother had borrowed seven thousand dollars to pay the coyote, and the family had to work doubly hard to be able to pay the debt.
"I didn't come because it was my dream to live in the United States: I came for my family.  The day I arrived I was sick.  They took me to a clinic, and at night I already had to go to work.  I went through some very hard times – at times, I didn't even have underwear.  I thought I was going to get to a beautiful country, but my mother was going through a very rough time and we had to work very hard," Ana declared.
Fear of deportation
In the United States, Ana has had to put up with all kinds of work situations: she's worked in supermarkets, stores and cleaning buildings.  Currently, she's working at night in a chain of fast food restaurants and during the day she cares for her three children.  Her husband is a United States citizen but they've never been able to arrange her legal status because the prices for applying keep going up, ranging between 5 and 6 thousand dollars, according to Ana.
With Donald Trump's arrival in power they had to speed up the process and pay the costs of expediting her application since they're terrified that a deportation could separate the family.
"The day they said that man had won, I fell into deep depression and sadness, because despite the fact that my husband is a US citizen, I am not and we don't have enough money to pay for my petition for residency.  I became desperate; I wanted to go back to Nicaragua – that was the first thing I thought: 'If they're going to deport me, better to just leave with my children for Nicaragua and from there we'll see what we can do.  But later I did decide to submit my application and we're waiting for it to move forward. My children are dependent on me, on my stability. I do everything for them. It's a terrible fear that this has given to me and my husband," Ana stated.
Of the 391,000 Nicaraguans living in the United States, 29% reside in California, mostly divided between San Francisco and Los Angeles, according to data from the Pew Research Center.
Despite the large number of Latinos in the area, especially in Los Angeles, they're not free from the racism and discrimination that has flourished in the whole country as a result of Republican President Trump's incendiary speech.
Many of his followers call themselves White Nationalists and advocate for the white race to be privileged in the country.
"It's happened to me. One day I was about to cross the street and a man told me in English that I should go back to my country, leave for Mexico. Although in reality I'm not Mexican, I do feel that there's a lot of racism.  Sometimes if you look Hispanic, they tell you that they don't want you here. They believe that we Latinos live off the government and that we just come here to have children and get food stamps, but the reality is very different," declared the Nicaraguan.
According to her, Latinos are the most important sector of the labor force and are the ones who are willing to work even beyond their obligations.
"Many times I've worked from 7 in the morning until 8 at night without them even paying me overtime.  I've been working seven days a week.  Maybe for not having papers, they really take advantage of us. You'll see us Latinos selling ears of corn, selling ice cream, selling flowers, selling fruit from a basket…we're always looking for a way to earn a living with dignity," Ana finalized.