The Journey of a Cuban Dissident Turned Migrant in Need
By Nonardo Perea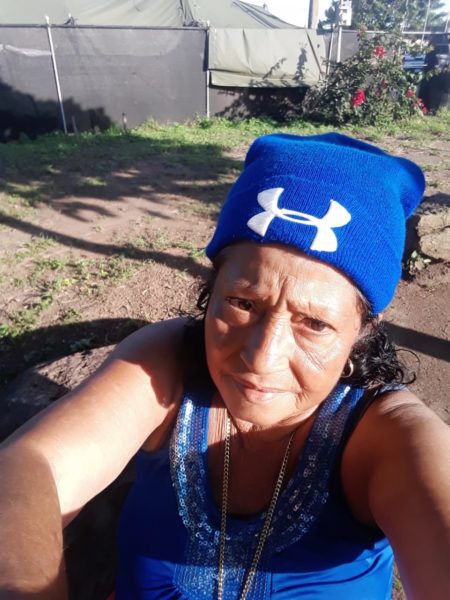 HAVANA TIMES – Onelia Alonso Hernandez is a 62-year-old Cuban woman who was born in Santa Clara. She belonged to the Ladies in White and the UNPACU (Patriotic Union of Cuba) movements. After receiving threats from State Security, she found herself forced to leave Cuba, which she did on September 1, 2017 by way of Trinidad and Tobago.
In Trinidad and Tobago, she received political refugee status, but the government didn't offer her asylum, nor any kind of provisional economic aid, or a job. She was arrested and held for 6 days for taking part in a protest in front of UNHRC offices, and both her and a group of Cubans were stripped of their documents. She is currently traveling without her passport.
Ever since then, she has embarked on an infernal journey, which has taken her to the jungle terrain of the Darien Gap (Northwestern Colombia and southeastern Panama), traveling as part of a group of Cubans. Just a few weeks ago, she almost lost her life due to health complications. She says that she is physically exhausted and traumatized mentally, as a result of everything she has had to witness during the course of her long journey. Right now, she is heading towards Mexico, where she hopes to find humanitarian assistance.
HT: Why did you leave Cuba?
Onelia Alonso: I left because I was receiving death threats, I was told "you either leave or we'll make you disappear". I suffered a lot of beatings and arbitrary arrests in Cuba for my opposition to the government. I was also put under surveillance and harassed the entire time because I didn't agree with the system.
HT: What has your experience been like on the journey you've undertaken?
Onelia Alonso: It's been disastrous, and really hard. I've been bounced to and fro from one border to another without any basic conditions to get by. I haven't had any money, I've been selling sweets and coffee to collect the money I need to move to the next place. The jungle was a horror story and I've been there twice. However, my health wasn't very good so I was taken back to Capurgana, a village in the Acandi municipality, located in the Choco department of Colombia, where I stayed for a while. I laid on a sandy beach in Necocli for a month, and then I traveled from town to town, getting by as best as I could selling coffee until I made it back to the Darien Gap, where I almost died.
HT: What help do you need to carry on your journey?
Onelia Alonso: I need help so I can pay to enter Nicaragua, which costs 150 USD, plus 30 USD to get the bus, it costs 100 USD to enter Guatemala and another 180 to enter Honduras. I only move on when I receive some aid, or I work without any strength left, but because I have health problems, it's hard for me to work, I'm burnt out.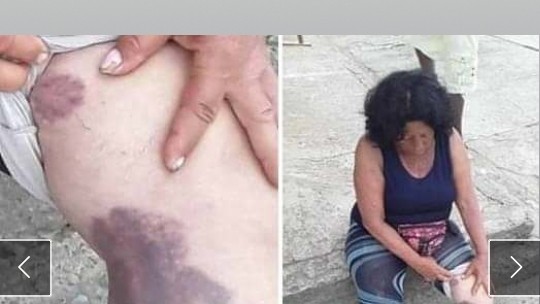 HT: Who has helped you along your way?
Onelia Alonso: Very few people have helped me, just a friend here and there, but they have only helped me with little bits and pieces.
HT: Have you been in touch with people from the opposition movement who might be able to help you? Why haven't they helped you?
Onelia Alonso: I'm tired of posting my emergency situation on social media, I've done it on my personal page to show people everything I'm forced to endure, and it seems that nobody understands how desperate we are. We are human beings, if we don't receive help soon, we will die, and I'm not only talking about myself, there are other opposition members who are in the same situation. We are a group of people whose lives are literally on the line.
HT: What do you think your situation and the situation of those traveling with you, will be like in the next few months?
Onelia Alonso: It's really worrying, things look terrible. The UN isn't giving us any assistance, the opposition movement isn't either, and what can we do here without any kind of aid? We're desperate and stuck in the jungle, not knowing what lies in wait for us at the other end.
HT: Who are the people traveling with you? Are you only Cubans?
Onelia Alonso: There are fifteen Cubans, as well as Haitians and Africans. I am with my brother now and we help each other out as best we can, but he is also old and sick, he has heart problems and has had a heart attack.
HT: Do you believe your situation will be better once you get to Mexico?
Onelia Alonso: I don't believe Mexico is a very safe country, but at least we'll be closer to the land of freedom.
HT: Once in Mexico, what will you do?
Onelia Alonso: I will look for assistance and try to apply for a humanitarian visa so I can enter the US.
HT: How have you managed to deal with your health problems up until now?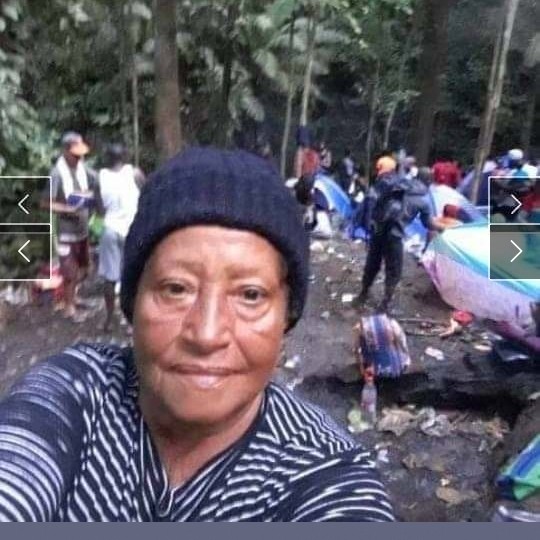 Onelia Alonso: Making a lot of sacrifice and receiving help from one or two Red Cross stations.
HT: Do you need to take medicine? Which ones?
Onelia Alonso: I need painkillers, ranitidine, inhalers for asthma, amlopidine and valsartan which are for high-blood pressure, as well as metformin, enalapril, omeprazole, antibiotics, azithromycin because I suffer from gastritis. I also have asthma and high blood pressure.
HT: Would you not consider going back to Cuba? Why not?
Onelia Alonso: I can't go back to Cuba because I know they won't leave me alone, I'd get arrested, my life is in danger there. Cuba is a dictatorship, and we've been its victims for 60 years, stripped of our freedom as human beings.
HT: How many people have died on this journey?
Onelia Alonso: We have seen many people die in the Darien Gap, the river swelled and swept away over 100 people, including Haitians, Cubans and Africans. Others have died of a heart attack. I saved three African children who lost both parents, and I personally knew them, it's a very sad story…
HT: Is there anything you would like to say so the world knows what you're going through.
Onelia Alonso: I want to tell the world that I have already suffered way too much, first in Cuba where I was harassed and repressed by the police and State Security who didn't stop threatening me, day after day. Now, I have had to live this difficult experience, I can honestly say I don't even have tears left. I'm traumatized and I need help, please. We need people to know what we're going through, it's urgent. Otherwise we will die. We have a right to live a better life, we have a right to be heard. Somebody has to help us, that's all I'm asking for, help, for me and my travel companions.
Onelia can be reached at: 506-63748234 on whatsapp.