By Helson Hernandez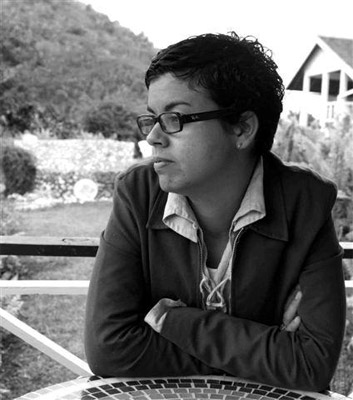 HAVANA TIMES, March 9 —Two Cuban women — Estela Estevez and Eria Arrate — came together in order to create, and soon they will taking their works to the United States. As they commented, "The 'Isla project' proposes a search related to the feeling of 'isolation.'"
HT: How did the paths of artists Estela and Eira cross?

Estela Estevez: Life circumstances allowed our paths to cross during the 2004 "Salon de la Ciudad" art function, which is held in the Provincial Center of Visual Arts and Design on Luz and Oficios streets in Old Havana.
Eira is a graduate in the specialty of painting and drawing from the National Art School (ENA), while myself — despite being a graduate from the Institute of Industrial Design (ISDI) — I was working as a specialist at the ENA.
It was then that I began dabbling into the arts, and Eira — with all her creative experience — played a role in that beginning.
HT: I understand that the two of you share the same studio workshop but not the same creative interests.

Estela Estevez: The studio/workshop is a common area where we both work. Our interests may be common, but how we express ourselves and the results are totally different, because Eira is an artist who is inclined toward abstraction while in my case I prioritize figuration, or reflecting images.
HT: Eira, what are the concepts that drive your work?

Eira Arrate: I think that color is a concept in itself in my work. It is a decisive factor that assumes very broad movement around the various themes that I've approached. Even when the work is basically abstract, sometimes clashes with figuration are permitted. These "materialize" the result based on a specific theme.
I usually work in series, united by a quest from past memories, creating references in that same manner; and just as quickly, building them and storing them in my mind.
In this way it has been possible to recreate moments, places and situations that are no longer exist or never did exist physically but that remain and linger in my mind.

HT: And in your case Estela, what can you explain to us with respect to your approach?

Estela Estevez: My job as a visual artist concentrates on collage, whether on paper, canvas or some three-dimensional media. The action of sticking and adding different things depending on the construction of an image, or "another reality," becomes a resource and means of expression in the end. This is something with which I feel very comfortable because this is the same way I appreciate life.
The inquiry into the construction of the personality, searching for the individual within themself, and the overlapping of events, items and reasons sometimes intertwine in a very capricious manner, and the final reflection of this entire conspiracy of factors in the mirror of society.  It constitutes the elements that drive my creative process.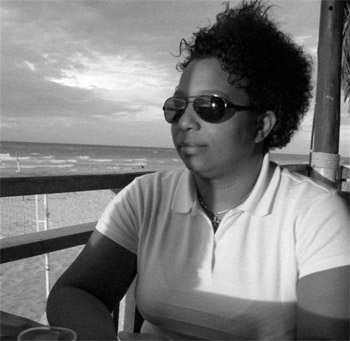 The incidence in the medium and its transformation through various means and techniques — whether they are those that come from my background as a clothes designer at ISDI and those that have been inherited and learned in the visual arts field — make the result of my work have an aesthetically elaborate and sometimes complex look, but simple in its interpretation.
HT: Occasionally the two of you undertake a project that permits you to join your creative forces. Can you tell us about "Isla?"

Estela Estevez: The Isla project proposes a search related to the feeling of "isolation." Isolation, in its many forms, is a reality for those of an island lineage. But far from seeing and feeling this as being a negative condition, most of the time we are imprinted with a mark that transcends the limits of possible and known classifications.
This is not the first time this subject has been treated. Our essence has imposed various opportunities for us to deal with this, but this time we're proposing the observation of the phenomenon from other points of view, trying to rescue, purify and show new ways of feeling insularity, trying to discover the scars and reveal them in a legible manner.
Eira Arrate: On "Isla," we unite around the desire to show the island in itself as "our" piece of the world, or, put another way, as our portion of space. There's a close link between those born surrounded by water and their space, and that's what we're referring to – the manner of touching, discovering, owning, possessing and rediscovering the solid portion to which we belong, which is ultimately the "Isla."
About 30 artists and illustrators were invited to the first exhibit, and that's how we think it will continue being, even if other specialties are incorporated that refer to this theme.
HT: Eira, you've shown yourself to be very interested in photography over the past few years.

Eira Arrate: Yes, since 2008 photography has come to fill a very important space for me. It has become a significant means of expression and for understanding surrounding reality, and I've been able to integrate it conceptually in my manner of doing these.
It provides me a detailed look at the elements that I'm studying and assists in my analysis of compositions, textures and colors. It sharpens one's senses in terms of transient but accurate objects.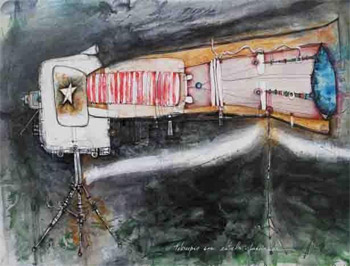 HT: In this discipline, you won the first two awards in the same event.

Eira Arrate: In 2009 I won two first prizes in the "F8 Imagen Cuba" digital photography competition organized by the Cuban Institute of Radio and Television (ICRT), with my snapshots "Pez Bolsillo" and "Bote de Contención."
It was really a surprise because there were more than 700 high-quality photos competing. I think I was very lucky to win those awards and with my pictures be able to convey a message about the importance of seeing our island — particularly Havana — in a different manner.
HT: Estela, differing from painting, is mixed media a good outlet for creative production if one takes into consideration the material shortages here on the island?

Estela Estevez: I've never looked at it like that. Collage or mixed media work shouldn't be viewed as an "economic" means for the "value" of resources that are manufactured or produced. Collage is a necessity. It's an urgency that has continued to develop since the twentieth century in countries at all levels of economic and social development.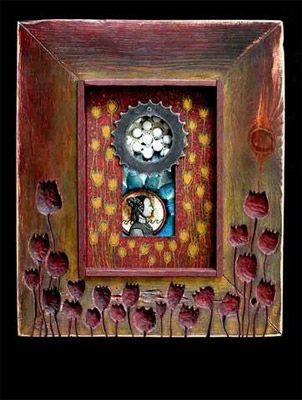 We Cubans didn't invent it, but what we have is a special way of doing it, because within our reach are elements, resources and sources that others haven't had. With these we create our compositions, which are different, nostalgic and profound, without it mattering how much their production cost.
HT: The two of you will be exhibiting your works in the United States this year. Specifically, where will this be and what led you to this opportunity?

Estela Estevez: During this month, March, we will be participating in "The Week of Cuban Culture," an event that takes place at Positas College in Livermore, California. There, we will share our experiences as young visual artists in Cuba and we will display our work.
Previously Eira exhibited her photographs there at that US same college, so this year we will expand our involvement with pieces at the Bank Head Theater and Figure Head Gallery, both in the same city. In addition, we will give talks at other universities in the area.
HT: Do you have some other commitment or important idea on your agenda for this coming year?

Estela Estevez:  When we return to the United States, we will be in a very special group exhibition titled "Andar la Habana" (Hanging Out in Havana), to be held at the "23 y 12 Gallery," as a collateral event of the Havana Biennial arts show (May 11 – June 11). Also, we are finalizing details for another collective exhibit within the Caribbean Festival, along with the "Cat Fish Friday" collective of women artists in New Jersey with whom we have worked for over two years.
HT: In addition to creating works, is there anything else that has allowed you to express yourselves through the visual arts?

Eira Arrate: We express ourselves through art. It's a privilege, enormous luck that some of us have. The idea of ??being able to create a discourse and defend it, of being able to talk about our reality in such a special way, makes creating much more than a desire to complete a work, it makes it a form of social commitment.