We Need a Little Common Sense
Osmel Almaguer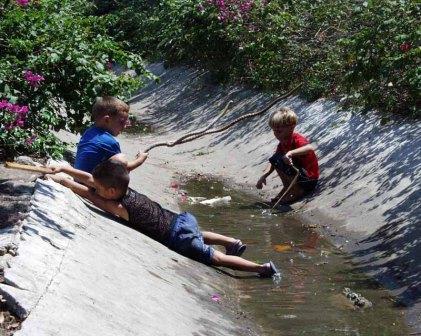 HAVANA TIMES, Dec. 7 — Marisela Ibañez Betancourt, 49, was born in the Alamar community of East Havana.  A fairly typical Cuban worker, she has worked in the field of culture since 1982, after she graduated from high school.  Presently she is in her sixth and last year in the municipal university system working towards a degree in socio-cultural studies.
Marisela has two daughters; the older one lives in Canada with her husband and the younger one is still at home.  Her husband works for an import company, which allows them to live at a certain level of economic comfort; likewise this permits them to maintain one of the few nicer homes in the community (her house was inherited from her grandparents, who owned several properties before the Revolution).
HT: What made you decide to get a degree at this point in your life?
Marisela Ibañez Betancourt: As you know, I've accumulated many years of experience working at this art gallery.  So much time has allowed me to become well versed in my work, which I love.  However, lately a lot of priority is being placed on people who are recent graduates.  For some workers in the field, they've even made having a degree a condition for holding onto their jobs.  It's also common to see people whose education has nothing to do with culture, such as engineers and architects, holding positions as specialists in literature above writers who are not university graduates.  With all this rigmarole, I thought it would be best to go back to school.
HT: So you found the municipal university the best way?
MIB: Actually, when I enrolled I didn't do it at the municipal office but at the recently eliminated System of Distance Education, whose main office was in the Enrique Jose Varona Faculty of the University of Havana.  I studied there something like four years trying to advance.  But at that time life presented me with some difficult challenges, like the successive death of several relatives, which prevented me from taking the academic exams.  But then I had the opportunity to be admitted through the municipal office in Alamar, and this was when I again began to make headway, to the point that now I'm about to finish my program.
HT: So courses are easier in the municipal program?
MIB: To me, in my concrete situation, it helped me a great deal the change of the municipal headquarters.  Long distance learning is not the same thing as taking classes two or three times a week, having a teacher who explains things to you when you have questions and who knows you when helping to prepare you for exams.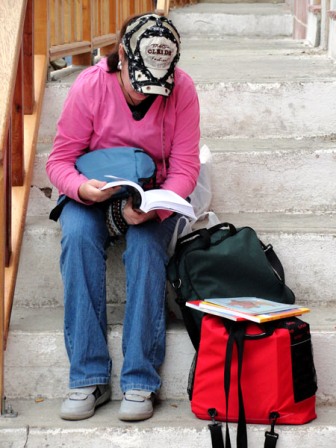 It's not the same learning lessons on your own in  a system that has always been very discriminating among professors.  Presently the "municipalization" of the university is underestimated, but only when placing a value on one's degree, as opposed to content of the instruction.
HT: Are you saying that it was easy to enroll in the municipal university?
MIB: Previously it was relatively simple.  In my case, for example, I got in thanks to a friend who taught classes there.  Now everything has become more complex.  Admission is more restricted.  With the re-organization process that the country is now going through, not everyone can study in the major that they want.  The human resource needs are being determined by the Ministry of Labor.  Therefore, they come up with the number of positions that are necessary in each field.  I believe that the only way of getting admitted now is through one's job.
I find that the change has been radical.  In fact, I've always been bothered a little by the way initiatives have been undertaken in this country.  Everything is done so erratically, so helter-skelter.  They make a decision and the next day everybody has to run around trying to comply with it to the extreme, even if it makes no sense.  A clear example of this was the well-known "sugar harvest of 1970."
HT: So how are you able to fulfill the demands of your job, study at the university and also take care of your domestic chores?
MIB: I'm not going to try to portray myself as some heroine.  You only have so much time and one's energy is eventually drained.  It's not possible to do three things well at the same time.  So I've been dealing with difficulties the best I can, as they're presented.  I prioritize them according to the seriousness of the matter.  I sometimes I have to put up with my husband's complaints, or those of my daughter, because I don't have time to deal with them, and you know full well that in this society the weight of responsibility is shouldered by mothers.  In the end I'm bad guy in everybody's book, but life goes on.  But as you can see now, I'm about to graduate, and that's something that opens up a lot of dreams.
HT: Why didn't you go for your degree when you finished senior high school?
MIB: I got married early and I had my older daughter when I was 17.  After my maternity license ended, it was indispensable that I begin working because my husband earned very little at that time.  Also, I always wanted to earn my own money and not be a woman supported by her husband; that — in addition to being put in a position of disadvantage— isn't ethical in my opinion.
Then my younger daughter Lilian came along and life continued throwing up one obstacle after another until I forgot about trying to continue my studies.  I remember when I was a little girl I dreamed of becoming a journalist and going on television as an announcer.  I thought that people like that had to be very important, and in fact they are, but no more than any other profession or occupation, because each one of us contributes to society according to our ability and talent.
Now when I graduate, there won't be anyone blocking my path.  I'll be a professional with experience.
HT: You're admirable for still having so many dreams in such difficult times and at an age when most people have already resigned themselves to the life they've been dealt.  You've set yourself goals that you're about to achieve, and of course others will emerge when you accomplish those.  It's quite possible that you'll wind up feeling spiritually and professionally realized.  Does this whole effort make sense in terms of the slight economic benefit that you'll obtain?
MIB: One must to try to unite the useful with the satisfying.  In other words, you have to try to reconcile earning a living with doing what you like.  In my case, though I can't generalize, it's like what Marx said: "Social consciousness reflects social being," which is to say that you think like you live.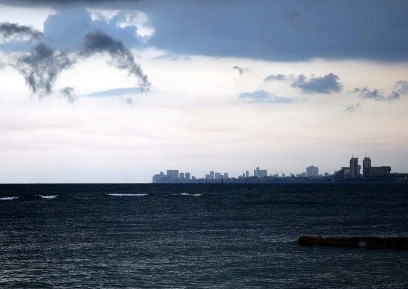 Economic gain is not important, though it has its place.  Thank God my husband makes enough money and that from time to time my daughter helps us to the degree she can.  But what I'm trying to say is that I'm not motivated by money, but I do like to feel like I'm living, and what better way to do that than working.
I don't believe that I'm more worthy of admiration than any other Cuban woman.  What I've done is availed myself of this opportunity you've given me to pay homage to us all.  We both know that women have been the victims of countless abuses throughout history, and it's not that now they're demanding that justice be served by retaliating against men, but we should keep in mind that context when thinking about the female sex.
HT: Lastly, I'd like to ask you a seemingly naive question – something laughable and often presented even in children's literature.  If the "genie in the bottle" appeared and granted you just one wish, what would it be?
MIB: I'd wish for our species to be given a little common sense, so that our miseries — which after all don't hinge on truly essential questions — cease to close our eyes to this panorama of destruction that we're bringing about.  If we don't take immediate steps, these can lead to the extinction of the planet and to life itself.