Yanet Salgado, from Havana to Guyana and vice-versa
By Ivett de las Mercedes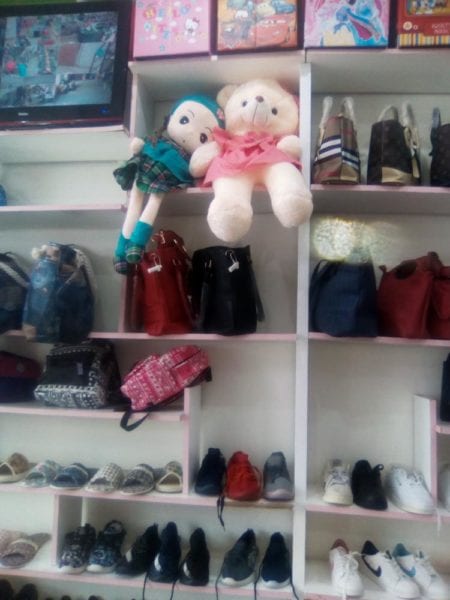 HAVANA TIMES – Cubans have looked for many ways to survive endemic shortages. Many have embarked on the adventure of going to other countries to look for products to bring back and sell in Cuba. Yanet Salgado Oliva is 24 years old, from Mayabeque, and she regularly travels to Guyana.
HT: Where did you get the idea of traveling to Guyana?
Yanet Salgado: My father found out from some friends he had in the neighborhood. They have traveled to many countries and make a living by selling clothes and shoes. They were always lucky in this business and we thought that it would go well for us too.
My father went on the first trip alone, he went with some friends and in a second of carelessness, he ended up losing all of his money on the second day he was there while he was showering. There were five people in the room and he never found out who took the money; he came back in the end with the little he could buy.
This was a lesson he learned and ever since then, he keeps his money on him even when he's sleeping. In 2017, we went on our first trip together. Luckily, selling the pigs we had reared on the farm was enough for me to get my passport and to pay for the plane tickets and accommodation.
HT: How do you buy a ticket?
YS: We leave home very early in the morning, getting transport to Havana is very difficult most of the time. We nearly always get to the Bacardi Building at 9 AM on Monserrate street in Old Havana. Service is very quick and the employees there treat you very well. Tickets can cost you somewhere between 600 or 700 CUC, return that is. You have to pay 31 CUC to use the airport, that's obligatory. Sometimes, there are cheaper offers and we can save a little. The ticket also includes hotel accommodation.
HT: I imagine you were afraid of leaving your family.
YS: Yes, I was afraid. The second time I was a little more relaxed though. I had never been separated from my daughter, much less my mother, I had never been on a plane before.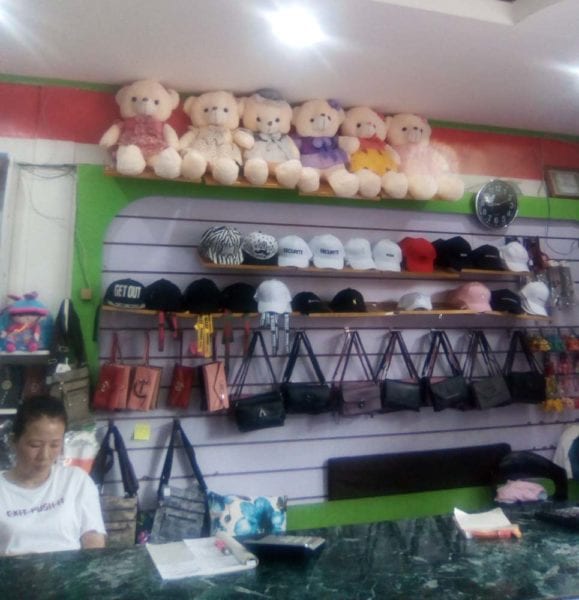 HT: What was your journey like on the plane?
YS: Honestly, it was good. The air hostesses would always tell us what was going on, the service was excellent and passengers do their own thing, some are traveling for business, others are going to an interview at the US Embassy. I have traveled with Aruba airlines, but Copa is my favorite.
HT: What is a shopping day like for you?
YS: We leave the hotel early. A little anxious because people know that Cubans who go out to buy are carrying a lot of dollars on them and there are lots of thieves about. Although there are security guards at stores, some of the sales assistants are Cubans and they help us out sometimes, but the majority jump on us by hiking up prices.
HT: Is transport included in your accommodation fee?
YS: Only from the airport to the hotel. There, a taxi waits for us and sometimes ten of us travel in the same vehicle. Then we try to not use taxis to go to the stores because we would have to pay this ourselves, plus we need to visit as many stores as possible. There are Chinese, Indian and of course Guyanese stores. We can haggle in some of them, but not in others.
HT: So you go from store to store.
YS: When we have bought quite a lot of stuff, we go back to the hotel to leave the merchandise and we go out again. We have to do all of this before 5 PM. It's very dangerous to be out on the street at night, especially for Cubans. So we use this time to talk to our families on the internet. I only know the shopping area of Guyana.
HT: How do you keep tabs on the merchandise and how do you pack it?
YS: We make a note of how much every item costs us in a notebook and when we get to Cuba, we just need to sell it and make back the money we invested. We take all of the tags and plastic wrapping off clothes, it weighs less this way. At the hotel, they provide a shrink wrapping service for 5 USD per ball. We put ten pairs of shoes into each one, just like the balls we put quilts, sheets and clothes in. Hotel employees wrap the suitcase in plastic. Someone tries sitting on it while the other person wraps plastic around it using force to make them into a small ball.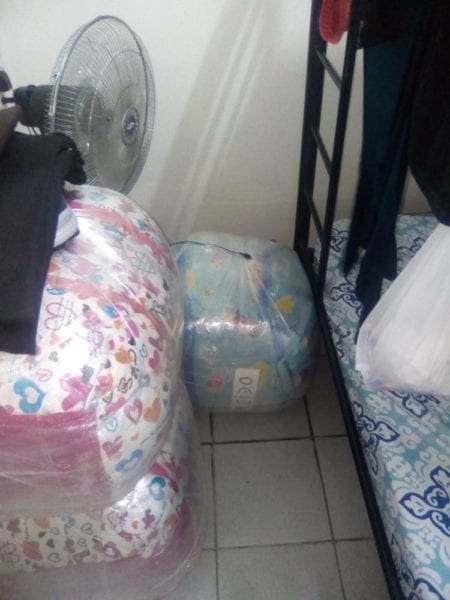 HT: Is the service at the hotel good?
YS: They give us the option of getting a room with air-conditioning or just a fan, sometimes there's a discount if you opt for the latter. The package deal includes breakfast and dinner, we get lunch on the street. We take crackers, soft drinks, bars of guava, canned food from Cuba to save a little.
HT: Do you know of any Cuban who has been attacked by the theives?
YS: We knew a Cuban who was stabbed by one. He was in a hospital in Guyana for three months and some girls traveling alone have also been attacked. The more of us that go out together the better, it's always more difficult to attack a group.
HT: How much weight can you take?
YS: We can carry 10 kilos onto the plane with us and a gift bag, but we can take 120 kilos in the hold.
There are scales at the hotel, it costs 2 USD to use, but we are constantly checking how much the balls cost. We try not to go over because the shrink wrapping plastic is also heavy.
HT: When you get to Cuba, are customers already waiting for you or do you have to look for possible buyers?
YS: Yes, people know we are coming. It was easier for us this last trip and there wasn't chaos because sometimes when we come back, a lot of people take advantage. I generally go with orders already made, but there is nearly always something that pops up that I buy to try out here to see if it has potential to sell. I let people pay in two instalments, not everybody has all of the money. Sometimes they pay before the end of the month, others don't pay, some even take up to five months to pay their purchases off. For example, I had to take products away from a customer once because they were taking too long to pay. Unfortunately, if you don't trust your customer on credit, you don't sell to them.
HT: How do you set prices?
YS: We normally set the price one or two pesos below other sellers' prices, this is a competition. We also have to pay for the car that takes us home from the airport out of this money.
HT: And if your merchandise gets seized?
YS: These are risks you have to take; if it happens, you just went on holiday. People don't see us as workers, we are just opportunists in their eyes. They forget that if it wasn't for us, they would never have a quality pair of shoes to go to work in or for their children's school. We are the only ones who let people pay in instalments, which is another advantage. They don't bear in mind the sacrifice, effort and stress traveling to a strange country entails, just to earn a few dollars which we end up spending on food… and then everything carries on the same.