Zule Guerra wants to be "a Prophet in Her Own Land"
By Yeniela Cedeno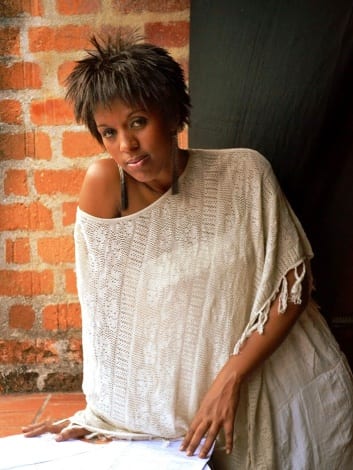 HAVANA TIMES — I first met Zule Guerra on one of my random trips to Havana's Fabrica de Arte Cubano. The first thing that went through my mind whilst I was listening to her music was that I wanted to interview her. This project stayed on my mind even when it was cut short during the last edition of the Havana Jazz Festival. I was interested in Zule's story for three distinct reasons: she was a woman, a jazz singer and the leader of her band; in other words, how did she manage to do it?
A few months later, we arranged to meet at the Jazz Cafe just before her concert. And even though I could have started off by selling her an over the top phrase such as "You're the best thing that's happened to Cuban Jazz in recent years," or by reeling off a list of the awards she's won, I chose instead to refer to her strange "suffering": the need to sing, the compelling force that drives her to compose, to concentrate on her music and her work, which – she tells me – "is her greatest joy."
HT: I want to start off with a question which I also asked jazz singer, Dayme Arocena.  Spanish musician Paco de Lucia once said: "You don't pursue a career in music for money or fame." Why do you do it?
Zule Guerra: I make music for those who want to listen to it. It's a number of concerns that I've had for a long time, the need to write music, arrangements… and maybe I chose the most difficult genre because there are very few jazz singers in Cuba. I'm not going to sit here and tell you I do it out of love – I think that even sounds a little cheesy -, I do it because I have to and, even though I don't have an academic background in music, it's a blessing.
HT: This "need" made you leave behind a career in biochemistry, right?
ZG: I like biochemistry a lot and I enjoy it but, unfortunately, I had to decide between the two as I didn't have time for both. I studied piano when I was at the Alejandro Garcia Caturla Primary Arts School and then I had the opportunity to study science at university and not music. Then, yes it was this "need" to sing and write my own songs. Everything I'm living right now is new to me, it's truly wonderful and I'm enjoying every moment immensely.
HT: Nu Jazz combines traditional jazz elements with other various styles of music. Why did you choose this branch of jazz?
ZG: At the beginning, our arrangements were based more on a fusion of funk, R&B, a bit of trova and feeling music, with some of my own compositions always added into the mix, and gradually more composers came to work with us. The musicians I worked work added new musical information, jazz sounds, in a manner of speaking, which gave our music a very distinct character when added to our improvization.
I had a jazz background in my mind because it's the music I've always listened to and loved. I regularly go to the Havana Jazz Festival, the JoJazz Festival and other events showcasing good music. So we decided to go with jazz. I'm not interested in classic jazz or, as it's misnamed, "elitist" jazz. I don't find jazz boring in any of its forms, but I discover things about what I'm doing in the restlessness of its new sounds.
Yes, its fusion, but we also incorporate electronic music and use the voice a lot as another instrument, experimenting within the jazz soundscape. It just so happens that this was nu jazz; that is to say, I didn't invent this genre. I decided to follow this path which presented itself to me randomly, by gradually searching for other sounds. This is what I really want to do, what I do and what I enjoy doing.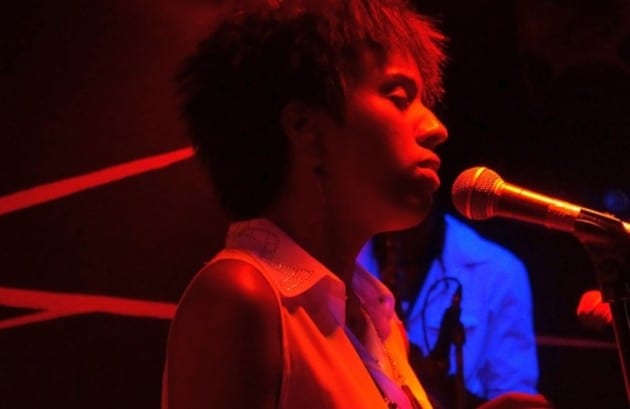 Somebody once told me that you write five songs and one of them will leave their mark on you so you should work on it. Maybe that's what happened to me, however, it wasn't just one song but many and I began adding them to my repertoire until I had written my first album.
HT: When you won the JoJazz Festival in 2013, they labelled you "a brand new voice", you won an award at the Baltic Stage- International Arts Festival and now your Blues de Habana album was nominated and won the Jazz award in the Debut Album category at this year's Cubadisco Awards. How do you feel about winning all these awards?
ZG: I'm very happy, of course; it's recognition for all the hard work and effort you put in and means you're on the right track. But we work to make music and not to win awards. If it's recognized: then that's great and we welcome them with open arms! I've always liked to challenge myself, to take part in festivals,, mainly because of what they can offer me in terms of experience and I'm very grateful for the awards we've been given.
I think the best award is the one your audience gives you, when they enjoy your music, sing your songs, who say: "Your work is really amazing, I saw it on the TV and I really liked it!" That's the real prize and even if I hadn't won anything, I'm still very happy because I've had the opportunity to work with many artists whom I've always wanted to work with: Yasek Manzano and Rolando Luna, for example. I'm talking about the youngest artists who share the same determination and musical affinity to grow as artists with me.
Furthermore, these awards have given me the opportunity to meet other artists who I've always be a fan of since I was a little girl, such as maestro Bobby Carcasses and Cesar Lopez. They also open up many doors whilst creating commitments, because you can't slack off and let your music go downhill, you sign with a record label, cross a threshold and you have to keep on working, evolving and that's what I want to do.
HT: Cuban jazz is a world full of men. How were you able to break your way in and what do you think about the female jazz musician in Cuba?
ZG: Look, at the beginning it was really hard for me. In Cuba, we don't know a lot about this genre, it isn't popular but nevertheless, there is a buzzing jazz scene which caters to a specific audience that likes jazz and knows what it is. As a result, there is very little information about jazz here and when singers are invited to a show, it's normally just to sing a standard, a song and we only stay on stage when a virtuoso player invites us.
I also think it's partly our own fault because, for example, it was a hard thing for me to do. However, I was gradually able to show them what I was capable of. The same thing has happened with other female jazz musicians, Dayme Arocena herself is invited to sing. It's 50/50: lack of information in a wider sense and our fault because we don't take up the challenge. When you arrive with a project in the world of jazz they want it to be executed with technical mastery, but who said jazz singers can't be virtuosos? Overcoming hurdles and breaking down cliches was a difficult task.
Once you achieve this, you can do anything. There are some women on the Cuban scene who I am especially proud of. Yissy Garcia, a fantastic drummer; Dayme Arocena, an exceptional singer and I love working with her; Mary Paz and Leyanis Valdes, incredible pianists, and it makes me very happy to see them developing their own projects as leaders of their respective bands. Then you have the veterans too: the great pianist, composer, percussionist and singer Bellita and singers like Bobby Carcasses, who have helped me immensely. Women have made their mark on Cuban jazz and I'm very glad that they have.
HT: Future plans…
ZG: I'm already working on my second album. I already know that I want to push myself further as a composer. On Blues de Habana, I only wrote four songs. However, I want the second album to only feature original songs I myself have written. It's being produced by Emilio Martini. The first single is already ready, it's called Sweet & big orange hope and we're already busy working on the music video.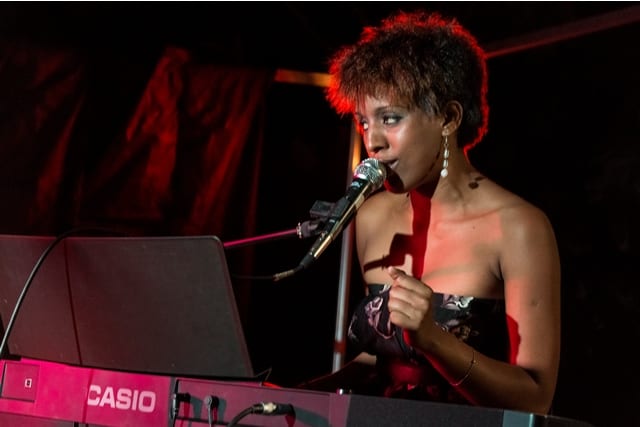 HT: Last but not least, who is Zule Guerra?
ZG: I'm a very simple person, as you would've guessed by now. I'm not afraid to say what's on my mind and that's got me into trouble sometimes. I like to live in constant harmony. Zuleimi Guerra Montane isn't complicated. I have a lot of ideas, things I want to do and ambitions I want to achieve here in Cuba. You always want to be "a prophet in your own land."
Bobby Carcasses told me once: "I really like your work, but you should always be careful to make Cuban music present and defend the legacy that's been left to you." I'm trying to do just that, but in my own way. I like Latin jazz, which is a musical construct of a specific time, which great musicians developed. Now, new ideas, sounds and influences are being added to the mix and it's our duty to take what the Old School taught us and use it to create our own musical journey, always presenting Cuban music at the heart of what we create. For that reason, I always try and sing in Spanish and to defend my songs.
The night came to an end for me but it had just got going for Zule and her band. I personally believe that becoming "a prophet in your own land" is a task for giants… but I hope that Zule Guerra is able to do just that.