Bolivia Calls Meeting of Countries Affected by Amazon Fires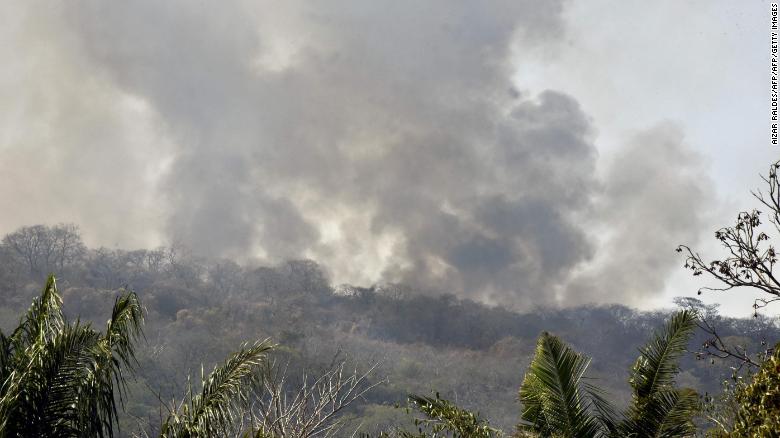 HAVANA TIMES – Bolivia is seeking a ministerial meeting with Brazil and other neighbouring countries that have been affected by wildfires, the Foreign Ministry said on Monday, reported dpa news.
Thousands of fires have ravaged Brazil's share of South America's Amazon region, the world's biggest rainforest, which is known as "the lungs of the planet."
Bolivia has lost nearly a million hectares of vegetation in a transition zone between its Chaco and Amazon forests, according to local media.
Fires have also reportedly crossed from Brazil into Peru, while Paraguay has seen fires mainly in non-tropical woodlands near the Bolivian border.
Bolivia's Foreign Ministry said the government was calling a meeting of the foreign and environment ministers of Brazil, Paraguay, Peru and Bolivia. Paraguay and Peru have already agreed, according to the statement.
There are "medium-term cooperation plans" to evaluate the damage and to recover the burned forest, Foreign Minister Diego Pary was quoted as saying.
The international cooperation could also involve leaders such as Bolivian President Evo Morales and French President Emmanuel Macron, he added.
Morales has come under criticism for defending the right of farmers to light fires in order to open grazing areas.
The ministry denied reports that Bolivia had refused aid to fight the fires.
"The national government remains in contact with countries of the region and the world to provide international aid," the statement said.
The fires in Bolivia were meanwhile threatening to reach residential areas, news website Pagina Siete reported. Morales suspended his campaign ahead of the October elections, it said.
A US-based Boeing 747-400 firefighting plane was sent to Bolivia last week.