Bolsonaro Admits 'Fault' after Brazil's Supreme Court Blocks Plan on Indigenous Land
By Sinikka Tarvainen, dpa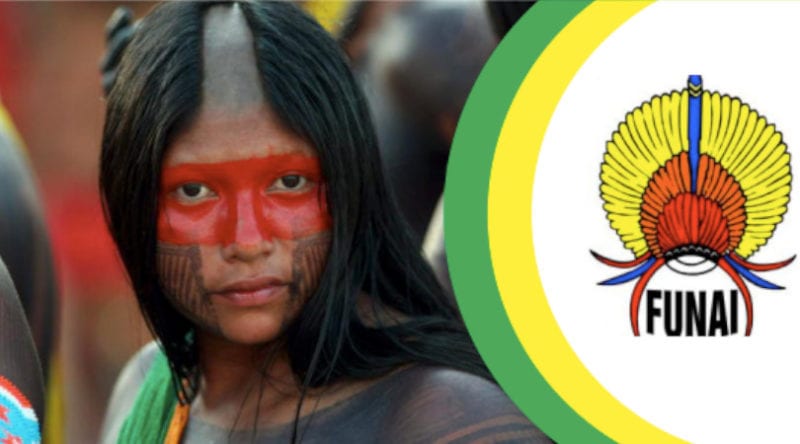 HAVANA TIMES – Brazilian President Jair Bolsonaro admitted on August 2 that he had not proceeded correctly in his attempts to transfer power over indigenous land to the Agriculture Ministry, after the Supreme Court blocked the plan, local media reported.
The president wanted to transfer responsibility for the demarcation of indigenous territory from the national indigenous affairs agency FUNAI to the Agriculture Ministry – a plan which critics saw as benefiting the country's agri-business industry at the expense of indigenous rights.
Congress rejected the plan in May, but Bolsonaro issued another temporary decree to the same effect in June.
The Supreme Court on Thursday confirmed a ruling by one of its judges who said the move was unconstitutional, because Congress could not handle the same issue twice in the same legislative session.
"My fault," daily O Globo and other media quoted Bolsonaro as saying. The Supreme Court "got it right," he added.
The court rulings leave the demarcation of indigenous territory with FUNAI for the time being.
Concern over indigenous rights has increased since Bolsonaro took office on January 1.
The far-right president's moves to open more indigenous land to farming and mining companies have sparked international concern over the destruction of the Amazon rainforest, which is expected to accelerate global warming.
Ricardo Galvao, director of Brazil's National Institute for Space Research, announced on Friday that he was leaving his job in agreement with the government.
Bolsonaro had accused the institute of lying after it said satellite images showed that deforestation had increased by 88 per cent year-on-year in June and by 212 per cent year-on-year in July in Brazil.
Environment Minister Ricardo Salles said the images also reflected deforestation that took place in previous years.
Indigenous and human rights organizations have warned about an increase in land conflicts in the recent months.
UN human rights chief Michelle Bachelet condemned the "murder" of indigenous leader Emyra Wajapi in northern Brazil in July. Bolsonaro has said there is no clear evidence he was murdered.
Bachelet called the incident "a disturbing symptom of the growing problem of encroachment on indigenous land – especially forests – by miners, loggers and farmers in Brazil."
Brazil has about 900,000 indigenous people belonging to some 300 ethnic groups, which amounts to less than 1 per cent of the population. Land demarcated for them covers about 13 per cent of the national territory.