Former Honduran First Lady Sentenced to 58 Years for Corruption
From El Nuevo Diario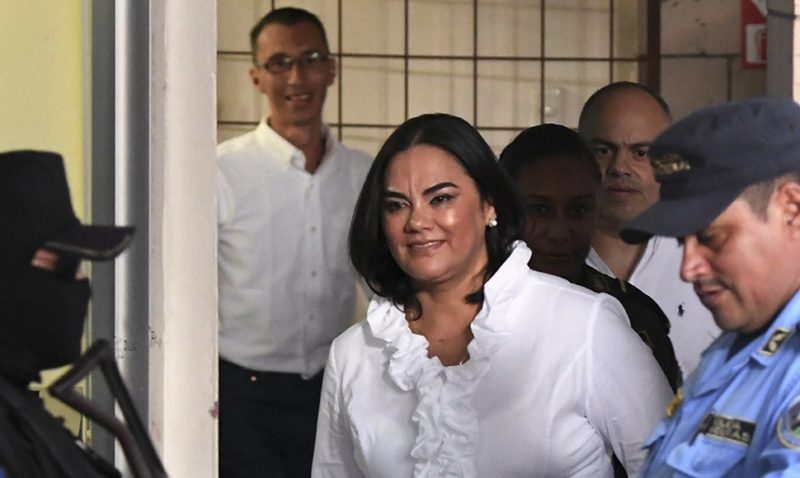 HAVANA TIMES – Rosa Elena Bonilla, a former first lady from Honduras, was sentenced this past Wednesday, Sept. 4, to 58 years in prison. An anti-corruption tribunal found her guilty of fraud and appropriation of public funds during the 2010-14 presidential term of her husband, Porfirio Lobo.
Carlos Silva, spokesperson for the Honduran Supreme Court, informed the press of the tribunal's sentence. Bonilla, 52, had been found guilty of the aforementioned crimes on August 20th.
According to Honduran law, the former first lady's defense team has 20 days to appeal the sentence.
Bonilla was detained on February 28, 2018, and from that time on has been at the women's prison in Tamara, 10 km north of Tegucigalpa.
The D.A., in collaboration with the Mission of Support against Corruption and Impunity in Honduras (MACCIH), an organization under the OAS, accused the former first lady of diverting the equivalent of US $510,000 of public funds five days before Lobo turned over power on January 27, 2014.
Lobo publicly accuses the current president, Juan Orlando Hernandez of influencing the courts to find his wife guilty.
Hernandez and Lobo both belong to the rightist Partido Nacional [National Party], but they've been in conflict ever since the former president criticized the administration of the current leader and urged him to resign.
The MACCIH was created by the Organization of American States in January 2016, to collaborate with the local prosecution in the fight against corruption in Honduras.